Pete Alonso is the Home Run Derby winner after an epic hitting night at Coors Field.
The New York Mets baseman rattled off a series of homers, and looked every bit the favourite on the night.
Afterwards, people wanted to know more about Alonso, including his parents, and, specifically, his girlfriend.
Pete Alonso notches back-to-back wins at Home Run Derby
New York Mets first baseman Pete Alonso beat Shohei Ohtani, Trey Mancini and Juan Soto to win his second straight Home Run Derby title.
The 26-year-old beat Mancini 23-22 in the final round at Coors Field on Monday night, joining Ken Griffey Jr and Yoenis Céspedes as the only men to win consecutive titles.
The 26-year-old hit 74 total home runs during the Derby, with the biggest hit of the night travelling 514 feet.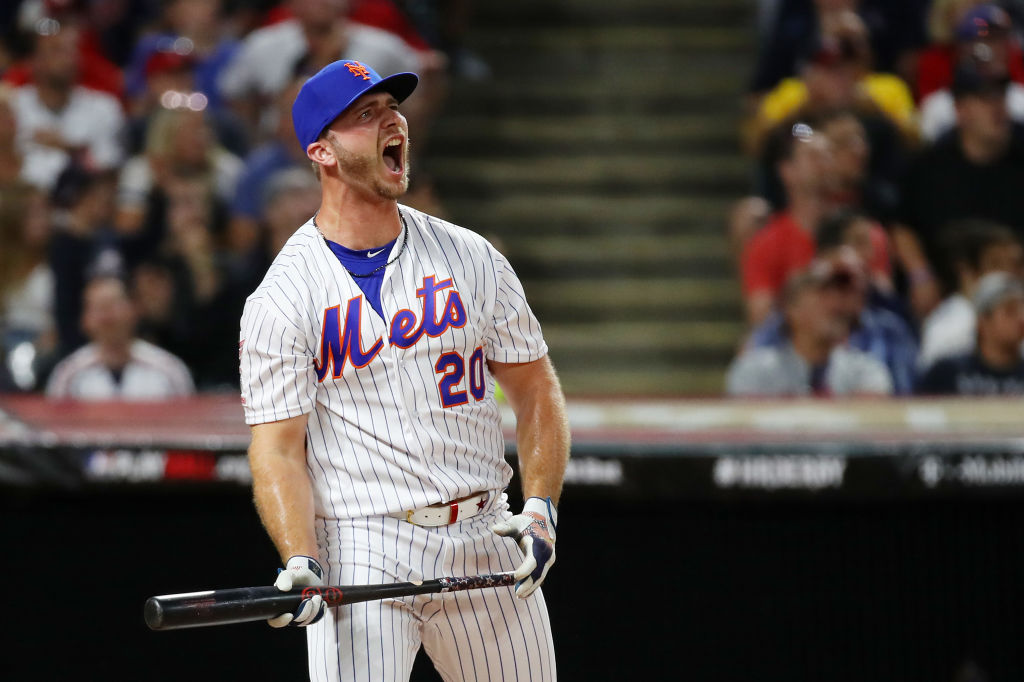 Who is Pete Alonso's girlfriend?
Mets slugger Pete Alonso is dating lifestyle blogger Hayley Walsh.
The pair have been dating since 2015 after first meeting in college when Pete was playing as a Florida Gator.
Walsh went to Michigan State University where she majored in journalism and political science. She later interned for NBC News in Boston and is also a former competitive figure skater.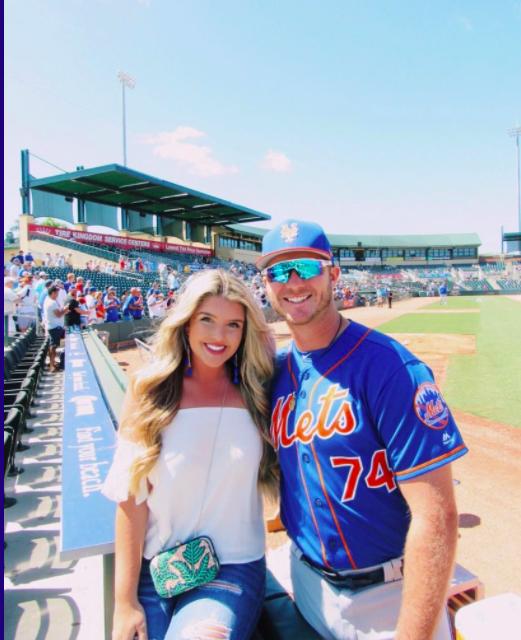 More on Hayley Walsh
Hayley Walsh's Instagram is set to private, despite being a lifestyle blogger,
However, she used to run a blog called With Love, Haley. According to the bio, her blog was about fashion and beauty, and she would talk about products.
She now helps run Homers for Heroes with her fiancé Pete.
Homers for Heroes is an NPO shining a light on everyday heroes and their accomplishments.
Alonso proposed to Hayley in 2018, according to a now-deleted Instagram post.
The couple are set to marry, although the official date is unknown.
Related Topics