Celebrated actor Richard E Grant paid tribute to his wife Joan Washington on social media yesterday, Friday 3 September, as he announced the sad news she had passed away. Following the post, some are curious to know more about Joan Washington and Richard E Grant's daughter Olivia Grant.
Richard E Grant pays tribute to late wife
In an emotional post on Twitter yesterday, Friday 3 September, actor Richard E Grant announced his wife of 35 years, Joan Washington, had died.
Washington was a dialect coach and, during her career, worked on many well-known films and with actors, including Emma Stone, Anne Hathaway and Ewan McGregor.
In tribute to his late wife, Grant wrote: "Joan – Love of my Life & Giver of Life to our daughter Olivia. Our hearts are broken with the loss of your Life last night. 35 years married & 38 together. To be truly known and seen by you, is your immeasurable gift. Do not forget us, sweet Monkee-mine."
As Richard E Grant mentioned their daughter Olivia Grant in the post some are curious to know more about her.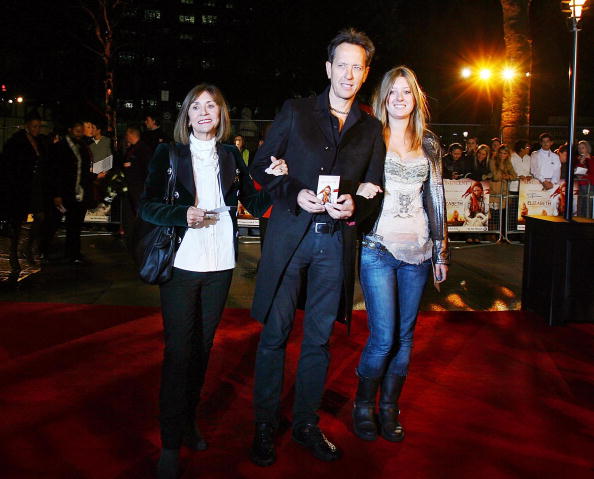 CELEBRITY: Is televangelist Jim Bakker still alive?
TRENDING: Meet Rick and Morty's live-action cast ahead of season 5 finale
Who is Olivia Grant?
Like her parents, Olivia Grant pursued a career in the film industry and currently works as a casting associate and director.
According to her profile on IMDb, Grant is said to have started her career in film on-screen as she played a couple of minor roles, including a probationary nurse in the 2007 film Atonement, which also featured Keira Knightley, James McAvoy and Saoirse Ronan.
She went on to work behind the scenes as a runner on a number of projects before becoming a casting assistant on well-known films including Beauty And The Beast, The Good Liar and Cruella.
EXPLAINED: Who are Leylah Fernandez parents, as tennis player wins at US Open?
Grant talks about upbringing
Before welcoming their daughter, Joan Washington and Richard E Grant suffered a series of miscarriages, with the couple's first child, Tiffany, passing shortly after her birth.
They went on to welcome Olivia in 1989, who has since admitted her parents were "very present" during her childhood.
In an interview with The Sunday Times magazine, she explained: "Both of my parents are very present. Because of everything that happened with the baby they lost, they wanted to be there as much as they could. Dad would go away for two months at a time, but then be home for four months."
Related Topics