Rising Houston artist DJ D Baby died yesterday, a week after falling from a high rise balcony. She was reportedly with her girlfriend, Nishia Jackson, the night of the accident.
DJ D Baby, whose real name was Darian Lewis, had made a name for herself in the Texas party scene. She turned 23 just a few weeks before her tragic death.
Lewis spent a week in critical condition at the hospital before passing away late on Wednesday night. The news was first shared by her mother, Terri Lewis, in a heartbreaking Facebook post.
Shortly before the news broke, Lewis' girlfriend, Nishia Jackson, opened up about what happened to her partner.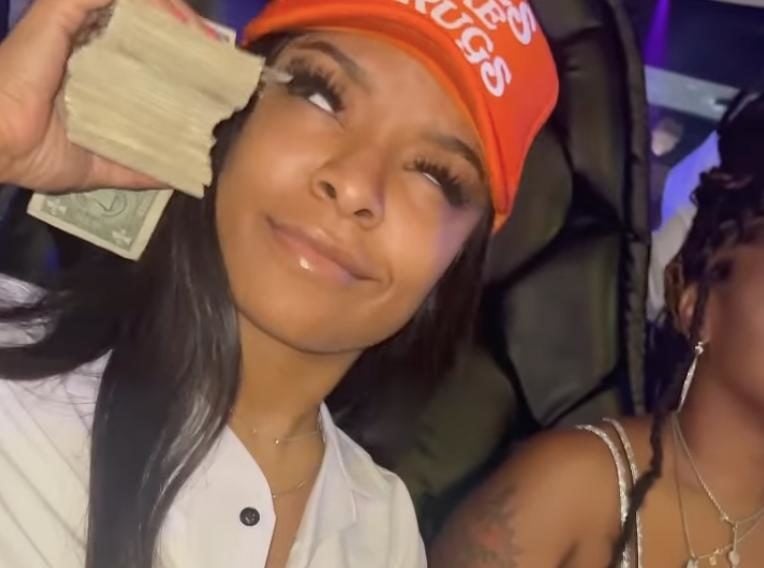 Who is Nishia Jackson?
Nishia Jackson is a beloved figure on the Houston LGBTQ scene who got her start in 1997 as part of a performance group called Da Divaz. She gained fame by performing with Da Divaz in some of Houston's biggest clubs before becoming a full-time assistant to her mentor, drag performer Cookie LaCook.
After LaCook's death in 2007, Jackson took over her mentor's business, Club Toys, which she later renamed Club Divaz.
In 2012, Jackson founded Krave Houston, Houston's Urban Pride. In 2018, she told Voyage Houston, the mayor granted 8 December as Nishia Jackson Day.
Jackson has one child, now 24, whom she proudly described in the 2019 interview as a "soon-to-be LSU graduate". Jackson herself has three degrees, in communications, education and counselling, and told Voyage she was planning to study law next.
DJ D Baby's girlfriend opens up about what happened
Hours before DJ D Baby's death was announced, Nishia Jackson shared a Facebook post about what happened to her girlfriend.
"I've sat in silence out of respect for D, watching so many of you turn this tragedy into something it's not," it read. "Ive decided to break my silence not necessarily for you all, but for she and I. I've been very low and hurting deeply. This is coming from my heart. I love Darian with everything in me. I was trying to protect her."
The night of the accident, Jackson said her girlfriend had been drinking and was dropped off at her place by "an associate". To prevent her from driving home, Jackson says, she let Lewis stay over.
Jackson's post mentions Lewis "barely drank" but was apparently intoxicated that night. She guesses that could have influenced what came next.
Within minutes of being dropped off, Lewis apparently ran to the patio on the balcony of her girlfriend's 13th floor apartment, "climbed on the patio chair" and "fell over before [Jackson] could save her".
"I literally saw and heard her fall before my eyes. Running to her I had to take the stairs because the elevator took too long. I got to her and immediately screamed and summoned for help!"
Nishia Jackson addresses foul play rumors
Houston authorities state they are considering Lewis' fall an accident but an active investigation into what happened that night remains ongoing. Her family don't want to speculate, they told Fox 26 Houston. "We're going to trust the system, and we're going to let them do their job," Darrin Lewis, the DJ's father said.
Jackson addressed allegations by some of the DJ's fans in her post. "There's no way I could have pushed her over, she was only able to get over because she climbed on to the furniture. I would have literally had to pick her up and throw her over, which is absolutely absurd!"
"WE WERE NOT FIGHTING!" Jackson added. "We were far from perfect. We had issues like most. However, I would never hurt her whom I love, nor anyone in such a manner."
Jackson dispelled further rumors Lewis could have harmed herself and believes alcohol could have played a part: "Maybe at the moment due to intake, she didn't realize how high up we were, maybe she just slipped."
"I understand when something this tragic happens to a loved one that folks will naturally find someone to blame," Jackson added, condemning the rumours as "SICK".
Family, friends and fans pay tribute to Darian Lewis
After Lewis' death her brother, Chase Taylor, shared a heartfelt message to her fans: "She was that life for you guys, so now it's everyone else's turn to be that life for us, so we can watch those videos and those moments that we didn't see, so we can see it and smile and reminisce on how great a person she was."
Related Topics