Who is former South Carolina governor Nikki Haley's husband, Michael? Haley served as governor of South Carolina from 2011 to 2017, and as an ambassador to the UN from 2017 to 2018.
Meet Nikki Haley's husband of 24 years
Nikki's husband, Michael Haley, served as the first gentleman of South Carolina (FGOSC) for six years, from 2011 to 2017. 
As his wife was the first female governor of that state, Michael was the first man to hold the position. In fact, there have only been 15 first gentlemen in US history.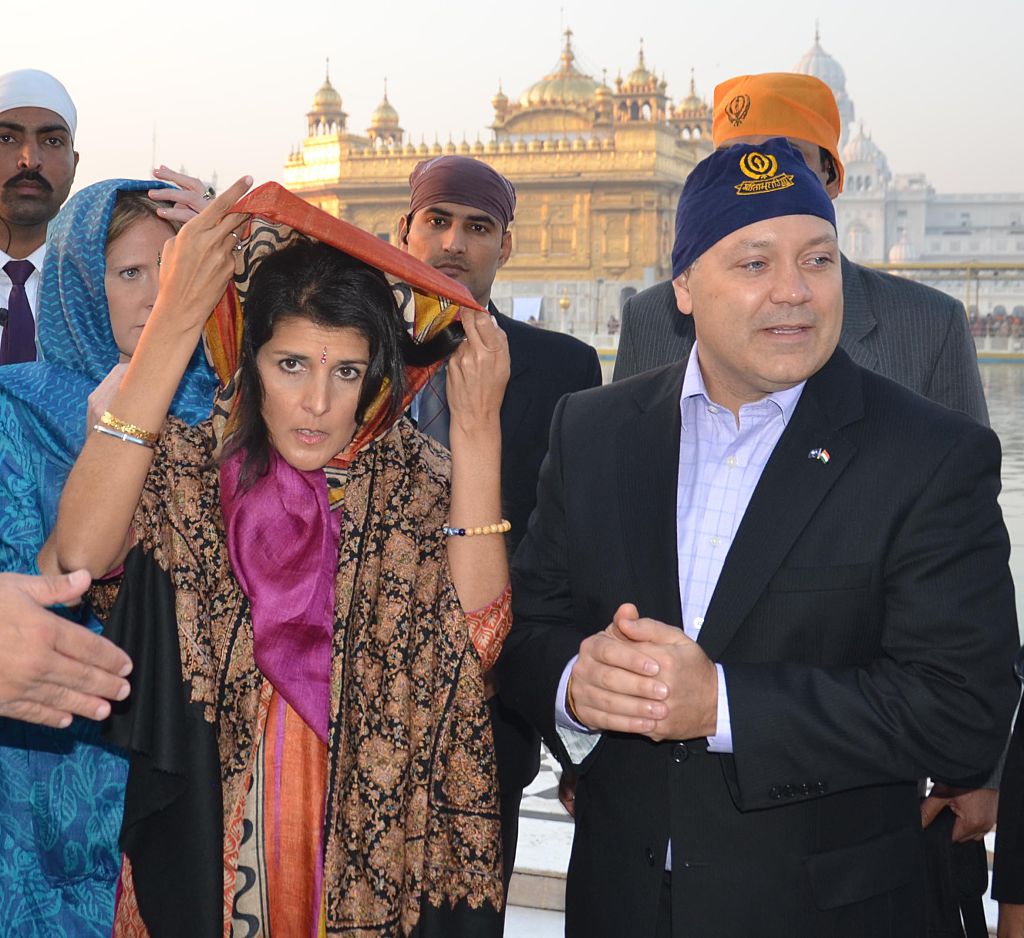 Michael Haley is currently a commissioned officer in the South Carolina Army National Guard, and works as a federal military technician.
Originally from Ohio, Haley met his adoptive parents when he was four years old. Nikki discusses their respective familial histories in her book, Can't Is Not an Option: My American Story.
Nikki Haley started The Original Six Foundation with a view to address the imbalance of education opportunities in South Carolina. The organisation provides funding, development and implementation for customised programs for disadvantaged South Carolinians.
Nikki and husband Michael Haley had two weddings
Haley met his future wife, then Nikki Randhawa, in 1989, when they were both undergraduate students at Clemson University, South Carolina. Nikki is only the second person of Indian descent to hold the position of governor in the US.
The couple married seven years later, in 1996. They held two ceremonies – one Sikh and one Methodist – each honouring one of the newlyweds' faith backgrounds.
During the period between marrying and joining the military, Michael Haley worked at a clothing store founded by his mother-in-law, Raj Randhawa. 
In 2012, he shipped out for a year-long tour of duty in Afghanistan, where his unit served as an Agribusiness Development Team, assisting local farmers in improving farming techniques.
Why is Haley in the news now?
Nikki Haley, who is a former US Ambassador to the UN, called on President Trump yesterday to release a classified report on how many Palestinian refugees receive aid from the UN's Palestinian refugee agency, Fox News reports.
This request has gained her some media attention and online interest in her personal life and family.
Related Topics