Wausau, Wisconsin's morning news anchor Neena Pacholke passed away on Saturday, August 27, 2022, ABC-affiliated TV station WAOW reports – despite her young age, Pacholke had managed a successful basketball career and transitioned to TV journalism.
She grew up in Tampa, Florida and spent 10 years playing competitive basketball.
But, in her words, she "agreed to trade the beach for snow," and kicked off her career in journalism at WAOW-TV in Wausau, Wisconsin.
Her death, especially at such a young age, has come a shock to many – here's what we know about Neena Pacholke's family life and achievements on and off-screen.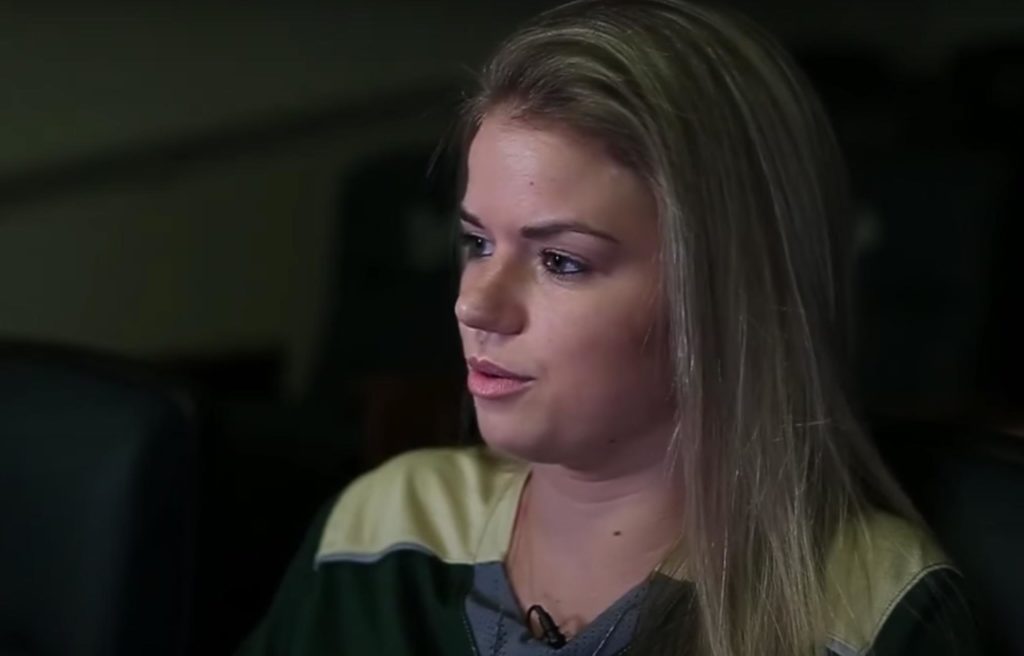 WAOW anchor Neena Pacholke dies age 27
Born June 29, 1995 in Chattanooga, Tennessee – per the University of Florida Bulls website – Neena June Pacholke was 27 years old when she died.
Her cause of death has not yet been shared with the public.
Pacholke's parents are Laurie and Aaron. She also has one older sister, Kaitlynn. Neena, Kaitlynn and mother Laurie were all, at various times, competitive basketball players.
Kaitlynn is just over two years older than her sister, having turned 29 this year. She was born in Neenah, Wisconsin and played softball at Valparaiso University, plus basketball at Santa Fe College, Jacksonville State, and for the Newberry Wolves.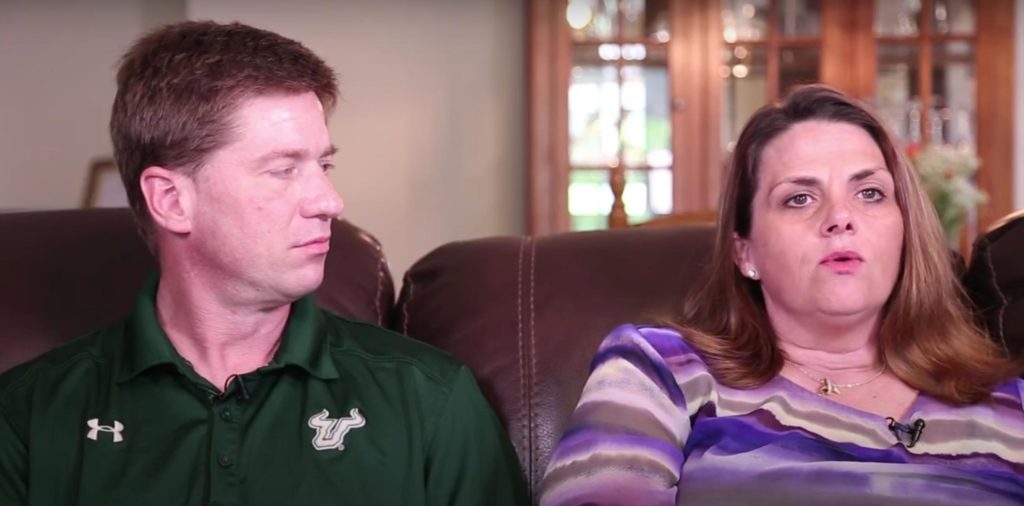 When did Neena decide to switch from basketball to journalism?
According to the bio on her personal website, Neena Pacholke grew up in Tampa, Florida and spent 10 years playing competitive basketball. 
"During my time as an athlete I learned more life lessons than I ever realized," she writes. "I learned what it takes to be team player, what it means to sacrifice, to lead, and to encourage."
She earned her bachelor's degree in mass communications from the University of South Florida, where she played three seasons for the Bulls.
Neena left the team in 2016, meaning that was likely when she graduated and "traded the beach for snow" by moving to Wisconsin to be a multimedia journalist.
Breaking news was a 'privilege' for her
Neena writes on her website that working for WAOW-TV as a weekend and midday anchor brought her "completely out of my comfort zone."
Nevertheless, she "loved every second of it, including that 2am alarm clock."
Starting "thousands of people's days each weekday morning" was, for her, a "privilege" and something she didn't "take lightly."
She and her co-anchor were once featured in a montage of news anchors doing impressions of pirates on National Talk Like A Pirate Day. Watch the clip below.
Tributes follow death of WAOW anchor Neena Pacholke
Tributes have been coming in thick and fast on social media following the news of Neena's death – including from her older sister Kaitlynn Pacholke, who the Tampa Bay Times quotes as saying: "She was loved by everybody. She was so good at her job."
"Sometimes you just don't know what people are going through," Kaitlynn added. "No matter how much you think you know someone."
WAOW requests that people keep the Pacholke family and Neena's friends in their thoughts. The station also invites people to share their favorite memories, and/or condolences, in the comments section.
Her former coach, Jose Fernandez, tweeted that the USFWBB team are "devastated" by the passing of Neena Pacholke, whose death age 27 comes only six years after she graduated university. 
"Our prayers are with the Pacholke family during this extremely difficult time," Fernandez writes.
Related Topics