Mickey Rourke has had many ups and downs throughout his career, so let's take a step inside his world.
Rourke was a keen boxer as a teenager but after taking part in a production of the play Deathwatch, he caught the acting bug and moved to New York City to attend Actors Studio. Rourke went on to appear in critically acclaimed films such as Diner, Sin City, The Wrestler, Rumble Fish, and Barfly.
Let's take a look inside Mickey Rourke's wild life as an Eighties actor who has been on a roller-coaster ride through the highs and lows of fame.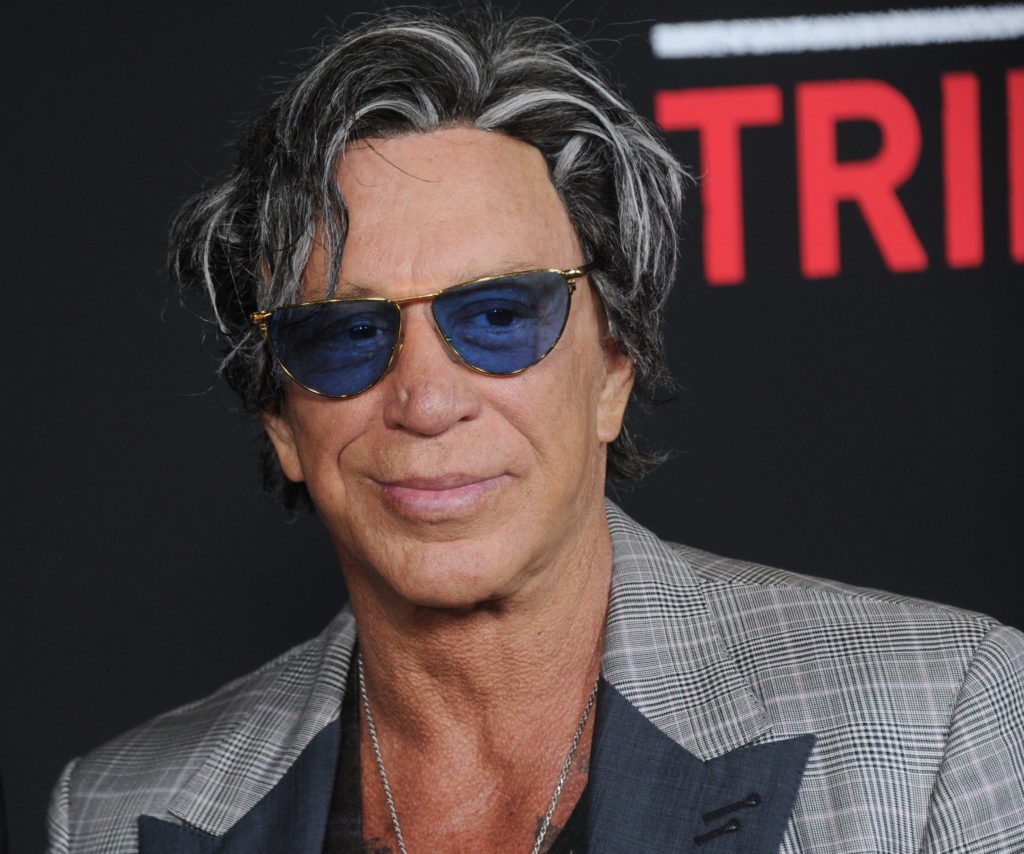 Inside Mickey Rourke's personal life
Mickey was born as Philip Andre "Mickey" Rourke Jr on September 16, 1952, in Schenectady, New York. His parents, Annette and Philip Andre Rourke Sr, divorced when he was six years old after his father, who was a body builder, left the family. 
Rourke trained as an amateur boxer and left acting in 1991 to pursue a career in professional boxing. However, in 1994 he retired from boxing and returned to acting.
The actor has dated several celebrities but, in 1981, he settled down and married actress Debra Feuer. They divorced in 1989. He then married fellow actress Carré Otis on June 26, 1992, but they also divorced, in December 1998. Nowadays the actor appears more settled and, since 2009, he has been in a relationship with Russian model Anastassija Makarenko.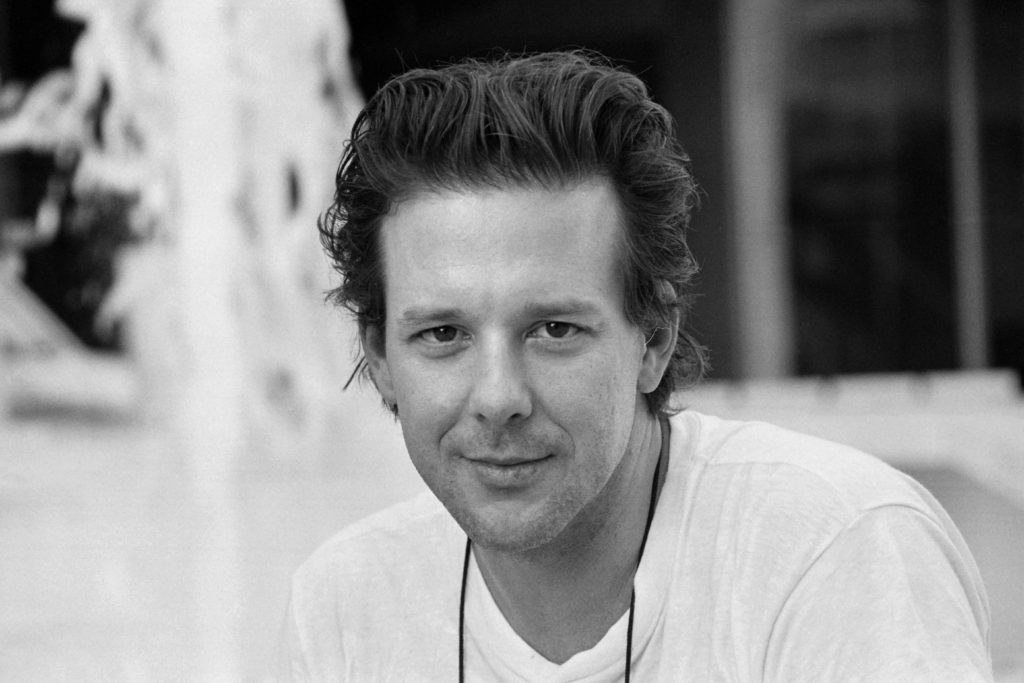 Mickey Rourke's plastic surgery and gory skating accident
Rourke has had many rounds of plastic surgery and facial reconstruction, mainly as a result of the damage boxing did to his face.
"'I had my nose broken twice. I had five operations on my nose and one on a smashed cheekbone," he told The Daily Mail. He continued: "Most of it was to mend the mess of my face because of the boxing, but I went to the wrong guy to put my face back together."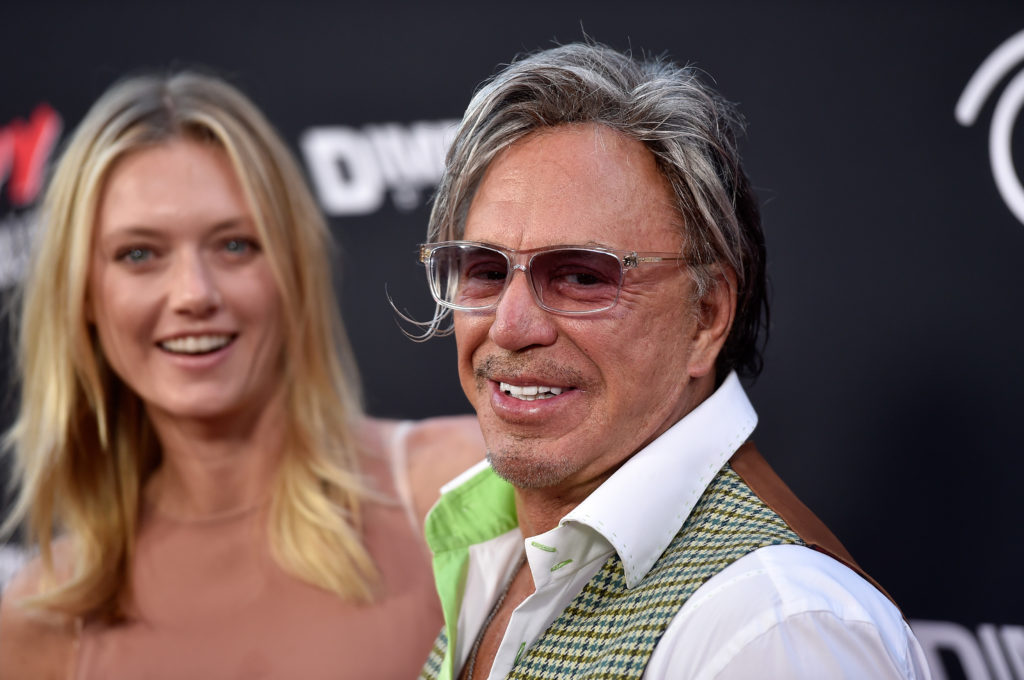 The 69-year-old recently shared a selfie on Instagram showing he cut open his face while skateboarding. In the photo he can be seen with a gory gash across his forehead and scrapes all over him. "Looks like my skateboarding days are over," Rourke captioned the post with an eye roll emoji to finish.
WARNING: Content of a distressing nature and blood ahead
Mickey Rourke calls Tom Cruise 'irrelevant'
Mickey Rourke has never been scared to speak his mind and recently called Tom Cruise "irrelevant" during a video chat interview with Piers Morgan Uncensored.
Rourke was asked what he thought of Tom Cruise's latest movie Top Gun: Maverick topping the box office 36 years after the original Top Gun was released. Rourke replied: "That doesn't mean s*** to me."
Rourke continued: "The guy's been doing the same effing part for 35 years. I got no respect for that. I don't care about money and power, I care about when I watch Al Pacino work and Chris Walken and De Niro's early work and Richard Harris's work and Ray Winstone's work. That's the kind of actor I want to be like. Monty Clift and Brando back in the day."
Piers then asked Rourke whether he thought Cruise was "a good actor", to which Rourke cemented his thoughts on the star: "I think he's irrelevant, in my world."