This is shaping up to be one of Tobias Harris' biggest years to date as the Sixers star marries his long-term girlfriend, Jasmine.
Basketball has taken a backseat now the offseason is here. However, while a summer of sport is off the menu for Philadelphia's Tobias Harris, love is in the air as Harris recently tied the knot with his girlfriend. Harris announced they were getting married in a Twitter post on August 6, 2022.
With this latest life update let's get to know Jasmine Winton, Tobias Harris' now-wife, better.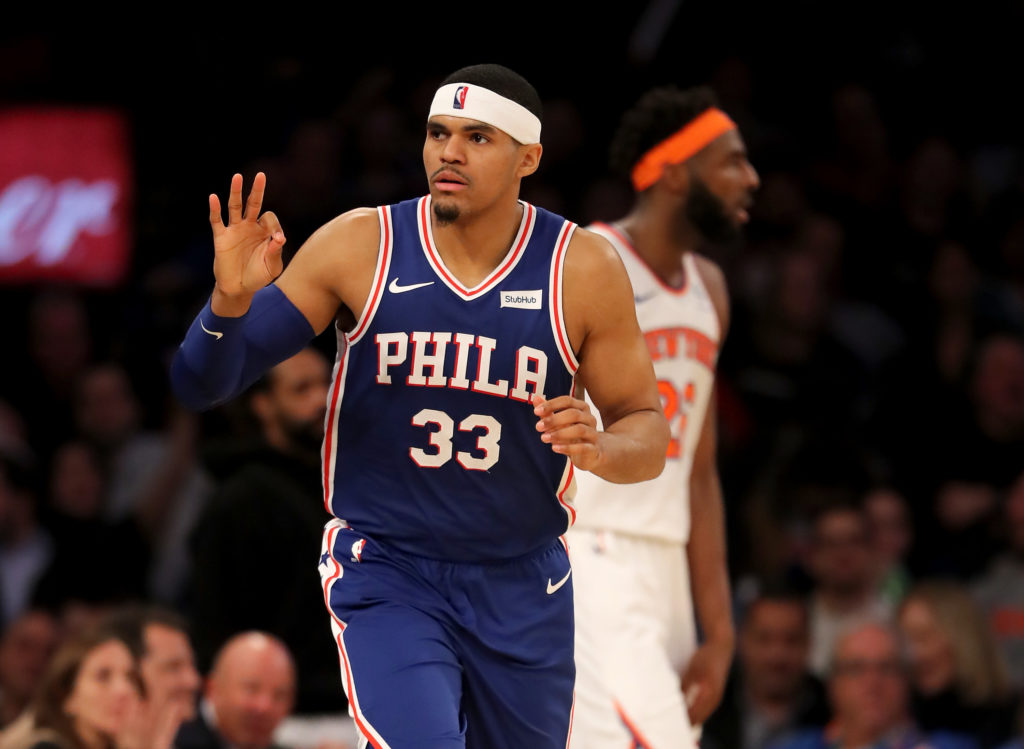 Tobias Harris and wife Jasmine met on blind date
Tobias Harris has tied the knot with long-term girlfriend Jasmine Winton. Being married to an NBA star has seen inevitable interest in the couple rise online. However, Jasmine Winton largely keeps out of the spotlight.
La Jolla Light reports the couple met on a blind date when he was playing for the Detroit Pistons between 2016 and 2018. They have a home in San Diego, having fallen in love with the city together. This is why Harris chose to propose to Jasmine Winton in La Jolla. He reportedly had plans to propose on vacation, but these were dashed by the outbreak of covid-19.
Tobias Harris finally popped the question on November 15, 2020. Check out the romantic proposal Harris organised on a beach in La Jolla:
NBA: 'Where is Molly Qerim on First Take?' Fans question where host is after absence from show
Tobias calls Jasmine his 'best friend' in wedding announcement
On August 6, 2022, Tobias Harris announced he and Jasmine Winton were getting married. He announced in a Twitter post: "Today I get to marry my best friend!"
The 76ers forward was inundated with messages in support of their nuptials. As of publication date, the marriage announcement on Twitter has more than 55,000 likes.
But in describing Jasmine as his "best friend," some fans joked they thought the tweet was about Tobias' NBA best friend, Boban Marjanovic. Tobias Harris followed up with another tweet reading: "Just to clarify Boban Marjanovic and I are not getting married."
Some fans are hoping this won't be the only ring Tobias Harris wins, with hopes he can bring in a championship to Philly next season:
Jasmine Winton's age difference with Tobias explored
Jasmine Winton was born on September 26, as confirmed by Tobias Harris in a doting birthday Instagram post. One report alleges Winton is born in 1991, which would make her currently 30 years old.
Tobias Harris recently celebrated his 30th birthday. The Sixers small forward was born on July 15, 1992 in Islip, New York.
If correctly reported, there is just a year's difference between Tobias Harris and his new wife Jasmine.
RELATED: NBA fans wonder if Shaquille O'Neal ever bought Bill Russell's championship rings
NBA stars show up to celebrate Tobias Harris' wedding
Colleagues and 'work friends' are different in the world of basketball. For players in the NBA, many become friends outside the game. So, it comes as no surprise some of Tobias Harris' NBA friends came to the wedding to share their support.
Among those confirmed in attendance was Nuggets big man DeAndre Jordan. Jordan shared a snap from the wedding to his Instagram Story on the special day.
One of Harris' best basketball friends, Boban Marjanović, also shared a message of support on Instagram Stories, although it is unconfirmed whether he was in attendance.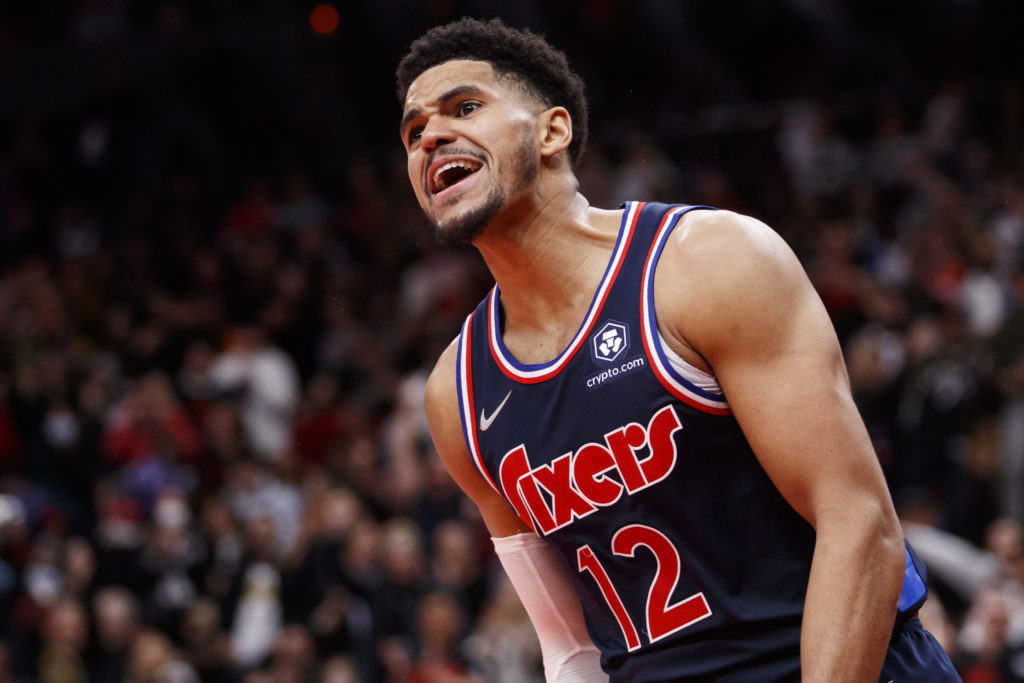 Related Topics