The relationships between characters on-screen are fundamental to our enjoyment of a TV series of film, but off-screen friendships can be just as heartwarming.
We are currently deep in a Stranger Things frenzy. Netflix experienced 13,000 outages when desperate fans tried to tune in at 8am on 1 July, and newspapers have devoted whole columns to unpacking the public response to Hawkins' fourth instalment.
Two Stranger Things cast members who appear to have struck up an enduring off-screen friendship are Sadie Sink and Maya Hawke.
Here are some of their bestie moments, to help you keep enjoying the magic of Stranger Things even after getting through all the episodes.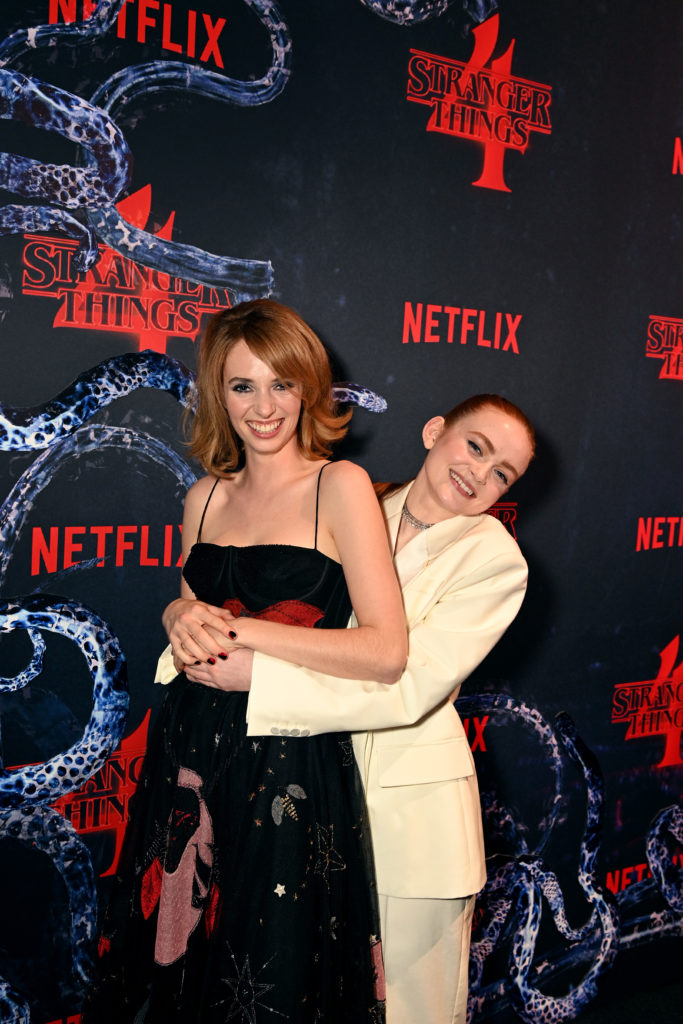 Maya Hawke and Sadie Sink like to use emojis to compliment each other
During a Glamour-orchestrated series of friendship tests published to YouTube yesterday (5 July 2022), Maya Hawke and Sadie Sink demonstrated how much they like each other.
Millie Bobby Brown and Noah Schnapp did the same. And, while we're not here to compare the strengths of two obviously strong friendships, we are here to celebrate Maya and Sadie's.
"Maya, Sadie, you might need emojis to compliment each other, we don't need that", Millie says during the video, throwing shade on her co-stars. "We use words."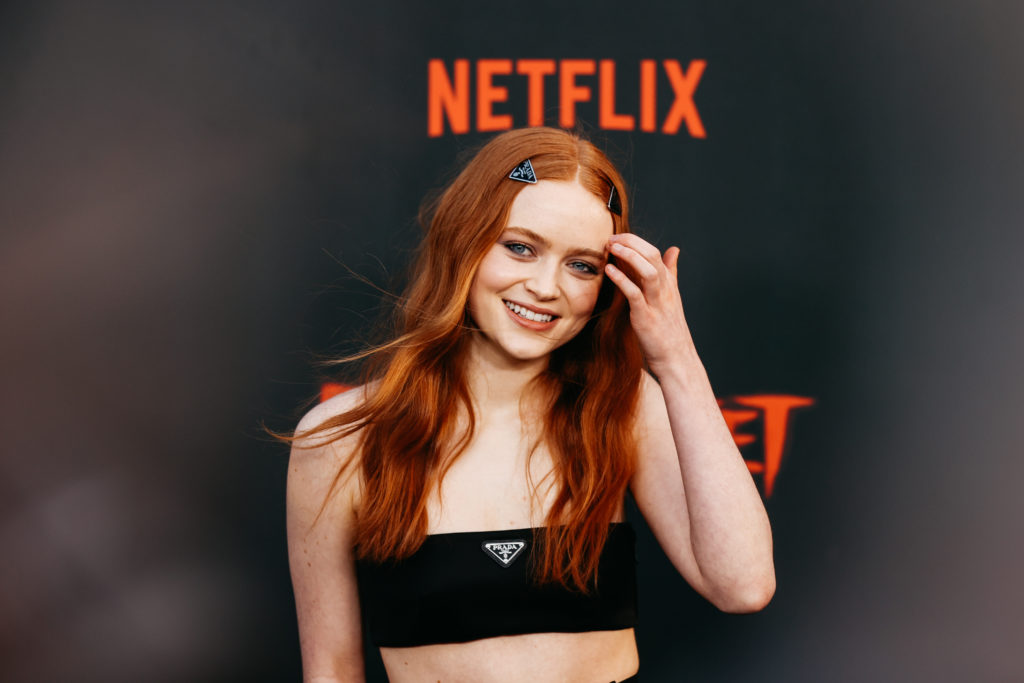 Undeterred, Sadie Sink tells Maya Hawke that the emojis she thinks Maya would use to compliment her are: a heart emoji and a brain emoji (both anatomical – Maya checked), a red heart emoji, a watery-eyed awe-faced emoji, and a smiling face emoji with hearts for eyes.
What emojis did Maya Hawke say Sadie Sink would use to compliment her?
These ones are slightly more out of the box, so strap in.
"It's a paint palette, a microphone, a video camera, a birthday face, a face with heart eyes, two little cat friends, a yoga meditator and a flashlight."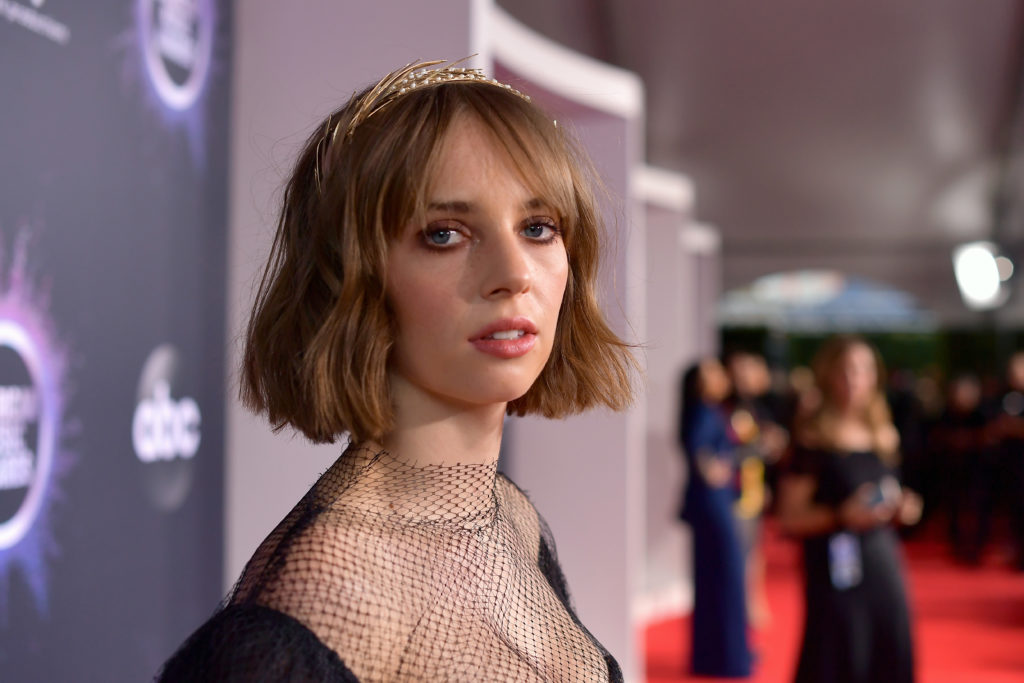 She goes on to explain some of the more obvious ones, and then: "The birthday, I don't totally understand, but like, it's a celebration. We celebrate how great all those things are! And it's the two of us together with the little girls in the ballerina cat outfits."
Some of the other friendship tests Sadie and Maya took part in – alongside Millie and Noah – involved answering what each other's favourite on-set snacks are, mimicking their friend's hidden talent, and saying whether their friend is a morning or a night person.
Watch the whole video below.
Have they been in any other shows together besides Stranger Things?
Yes, one film. Can you guess what it is?
Maya Hawke and Sadie Sink have appeared in 19 titles together, but 18 of those are Stranger Things episodes. The episodes they both feature in are every episode from seasons 3 and 4.
They also both appeared in Stranger Things Cast Answer Burning Questions, part of a series in which the cast members from various films and TV shows answer… burning questions. Theirs aired on 25 May 2022.
But the only non-Stranger Things title Sadie and Maya have both appeared in is Fear Street: Part One – 1994. It came out last year (2021). If you didn't spot Sadie in it, that's because she had quite a small – and uncredited – part, as Ziggy Berman. Maya starred as Heather.
Fans can't get enough of Sink and Hawke's friendship
There are numerous photos and videos floating around the Internet in which Maya Hawke and Sadie Sink demonstrate the closeness of their friendship.
It fills hearts with "nothing but joy".
Maya posted a video of them both at an event to her Twitter followers yesterday. At the event, Sadie is wearing an oversized white suit, while Maya wears a dress.
Sadie observes in the video, "it looks like we are at our wedding". Maya replies: "I know! Yes we do look like we're at our wedding". You sort of have to watch it to appreciate it.
Sink posted a picture from what looks like the same event on 15 May 2022; it was the New York premiere of Stranger Things 4, in Brooklyn. Her photo's been liked over 2.5m times.
Related Topics