Legendary TV writer and producer Norman Lear celebrates his 100th birthday, with his wife Lyn describing him as "still the youngest […] guy."
Norman Lear turned 100 this Wednesday, 27 July 2022. A number of famous faces celebrated his birthday as tributes poured out online. Wanda Sykes paid homage to the writer in an Instagram post: "Happy Birthday Norman Lear, grateful for your indelible impact that continues to shape what we love about TV today," she wrote. "You made sure ALL OF US were reflected on those screens, at a time when it wasn't the norm, you blazed the trail and made a path for people like me. We all aspire to be build a legacy like yours."
Jimmy Kimmel, Cary Elwes, and Kim Fields are among the celebrities who celebrated Norman Lear's birthday.
But with Norman's wife Lyn Lear leading the tributes, you might be interested to know more about the couple… particularly their significant age gap.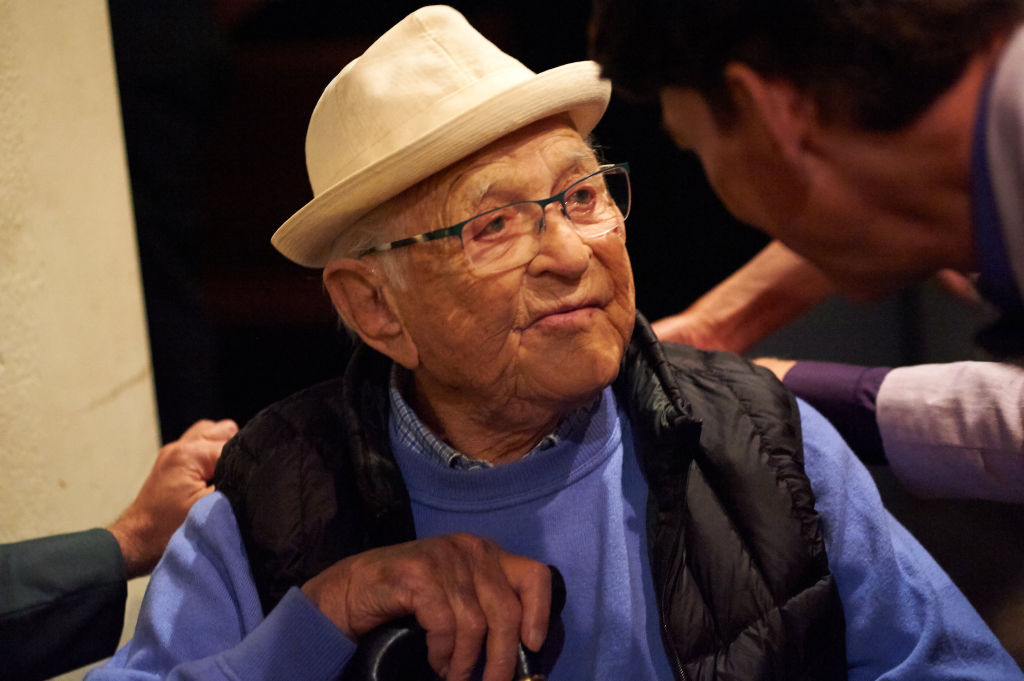 Who is Lyn Lear?
Lyn Davis Lear is a fellow filmmaker and producer. She is also a celebrated environmentalist and political activist. Her activism shines through the work she produces for television and film. As explained on her website, Lyn Lear has produced works covering climate change to "new frontiers in mental health and cutting-edge medicine and technology."
Lyn Lear was nominated for Emmys and a BAFTAs for her work producing The Great Hack, The Fight, Fantastic Fungi: The Magic Beneath Us, and Where's My Roy Cohn? Bring Your Own Brigade.
Besides her work behind the scenes, Lyn is also a leading voice on Los Angeles' creative scene. For the past 12 years, Lyn has served as a Trustee of the Board of Directors of the Sundance Institute. She also serves on the Board of the Los Angeles County Museum of Art (LACMA), and The Norman Lear Centre's Hollywood, Health & Society at USC's Annenberg School for Communication.
She also holds a Ph.D. in Clinical Psychology.
CELEBRITY: Shania Twain suffered 'blackouts' as Lyme disease almost stopped music career forever
Lyn and Norman Lear's age gap revealed
In a Town & Country profile from December 2021, Lyn and Norman Lear spoke of their significant age gap.
During the interview, Lyn Lear was 74 years old, which would make her turning 75 as of 2022. This means that there is an age difference of 25 years between Lyn and Norman Lear.
They got together when Norman was 64 years old and Lyn was "39 and a half," as Norman would tell friends jokingly. The couple assumed they might only get about "15 good years" of marriage with Norman Lear being significantly older than Lyn.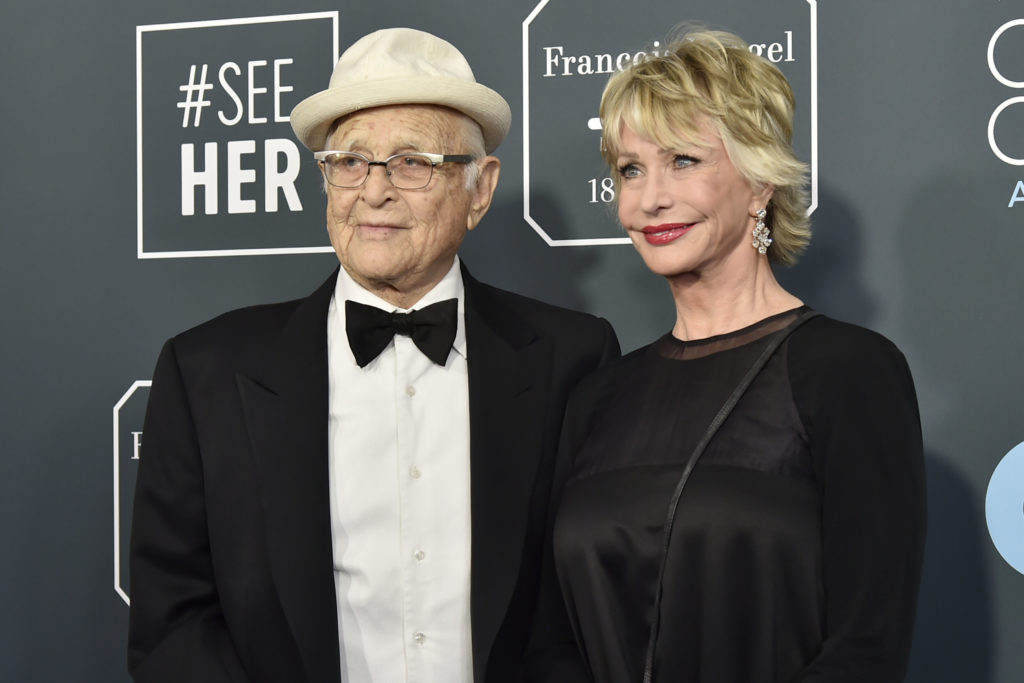 Norman Lear has been married three times
Norman and Lyn Lear have been happily married for over four decades, but the this is not the famed TV writer's first marriage. He was first married from 1943 to 1947 to a woman named Charlotte.
Norman Lear second marriage was to Frances Lear, an American activist, magazine publisher, editor and writer. The pair were married from 1956 to 1986. Frances Lear passed away on 30 September 1996, at the age of 73.
Norman and Lyn married in 1987, just one year after his second marriage ended.
Together, Norman and Lyn have three children: Brianna, Madeline, and Benjamin. Norman has three children from his previous marriages. His other children are named Kate, Maggie, and Ellen.
TRENDING: Newly discovered diamond inside 50,000-year-old meteorite may lead to new tech
Lyn Lear celebrates her husband's 100th birthday
Lyn Lear led the celebrations for her husband Norman online. In a tweet, Lyn Lear wrote:
"Today I'm officially married to a 100 year old man… Norman Lear. Still he is the youngest, kindest, smartest, most loving guy I know. Here is to another 100 years. Happy birthday Darling!"