Who is Linda Thomas-Greenfield's husband? Thomas-Greenfield is set to be the new Ambassador to the United Nations in Joe Biden's cabinet, and so people are wondering about her personal life and family.
Who is Linda Thomas-Greenfield married to? Here's everything we know.
Who is Linda Thomas-Greenfield's husband?
Her official biography says Linda Thomas-Greenfield's husband is called Lafayette. Together, the couple have two children, Lindsay, and Lafayette II.
Not much else is known about her husband, Lafayette, as he seems to keep his online life private. However, their son, Lafayette II Greenfield has a Twitter account, where he sometimes posts about his family, among other things.
His LinkedIn shows that Lafayette II studied political science at Radford University before going on to study law at Howard University.
He then went on to pass the bar exam in the state of New York, and is currently based in Washington D.C.
Lafayette II's practice focuses on advising clients in aerospace and telecommunications industries.
Who is Linda Thomas-Greenfield?
Linda Thomas-Greenfield was born in 1952 in Louisiana.
She earned her bachelor's degree at Louisiana State University, and her master's degree in public administration at the University Of Wisconsin-Madison.
Currently, Thomas-Greenfield is a senior counsellor at Albright Stonebridge Group in Washington D.C.
Earlier in her career, Linda Thomas-Greenfield served in President Obama's administration as the top US diplomat overseeing African affairs.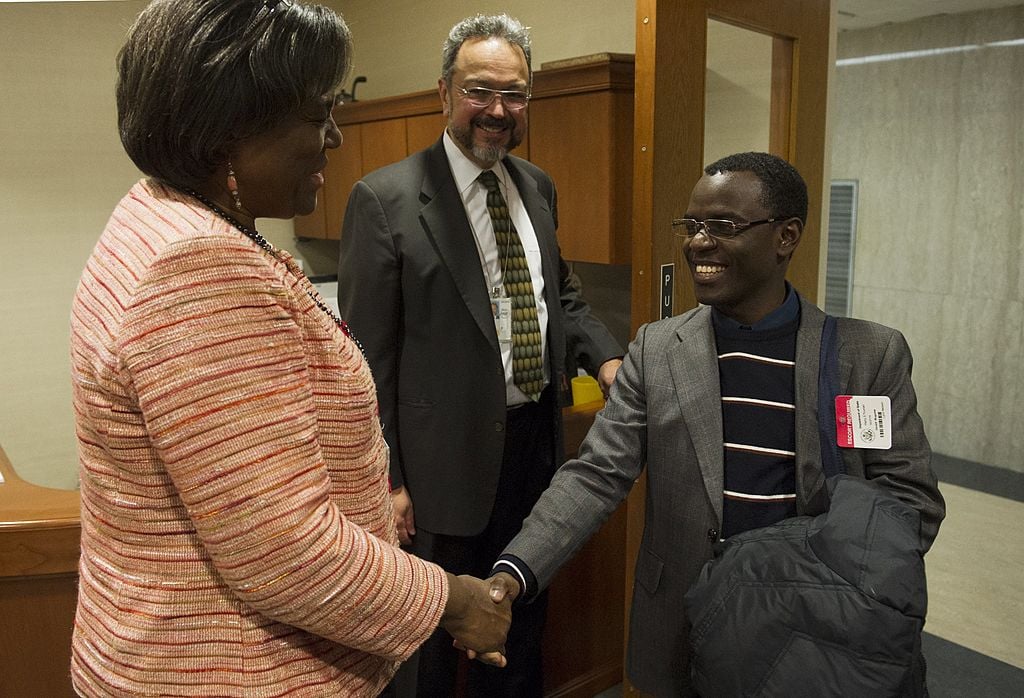 However, just five days into President Trump's administration in 2017, Thomas-Greenfield was fired.
The LA Times said her firing was "the start of what was to become a purge of senior State Department officials and career professionals over nearly four years."
She's currently in the news as she's a member of Joe Biden's transition team who is expected to be named as the US Ambassador to the United Nations.
This could be formally announced as early as tomorrow, when it's anticipated Biden will name his choice for Secretary Of State and Treasury Secretary as well.
Related Topics