Kirsten Titus is a TikToker and content creator. She posts videos about her life, and fans love to keep up with her dating struggles, TikTok challenges, and her outfits of the day. However, she recently joked in a video that she was in her thirties and this caused a lot of confusion online, leading fans to wonder – what is Kirsten Titus' real age?
Kirsten Titus has become huge on TikTok with nearly 8 million followers on her profile.
She is also part of the Titus TikTok clan, where she posts videos and challenges alongside her brother and sister Erika and Jake.
We take a closer look at this age confusion, as well as introduce the TikTok sensation, Kirsten Titus.
MOVIES: How old is the prince in Snow White? Twitter shares disbelief at character's age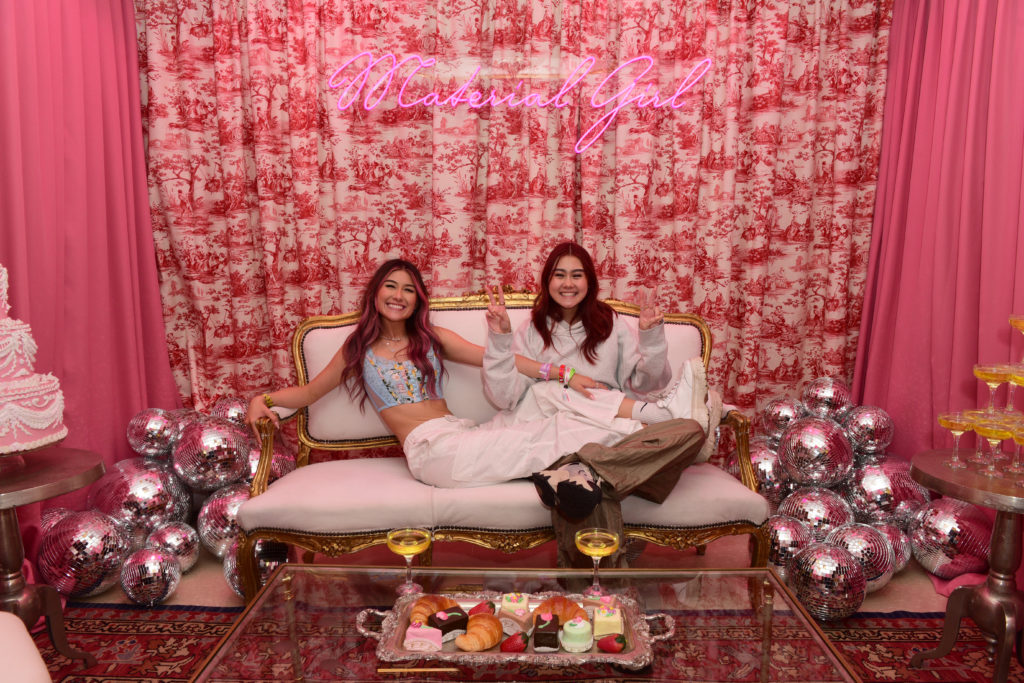 Why are fans confused about Kirsten Titus' age?
In a TikTok video, influencer Kirsten Titus joked that she was actually 35 years old. This has caused some confusion online.
While the TikToker was simply joking, many fans actually believed her.
It is clear that Kirsten Titus is not in her thirties and is in fact in her early twenties.
Fans have fallen in love with the Titus family's content, following their daily routines, including outfit and hair inspo, as well as their amazing life in Hawaii.
Meet the influencer and TikTok sensation
Kirsten Titus is a YouTuber, TikToker, and Instagram influencer. She has nearly 300,000 followers on her YouTube channel where she posts videos of her family and deeper chats about what it's like to be a TikToker.
She is most well known for her TikTok content. Known under the username @pepperonimuffin Titus has over 695.4 million likes on her videos and has 7.7 million followers.
CELEBRITY: Inside Shania Twain's life – heartbreaking break up to partner swap with best friend
Titus takes her followers out with her as she goes about her day, posting get ready with me videos, and also about her makeup, nails, what food she eats, and her family, who are also TikTokers.
She has also recently come out with a jewellery line with her sister Erica called the Titus Sisters.
What is Kirsten Titus' real age?
Kirsten Titus is 24 years old. She was born on 29 September 1997 in Hawaii and currently lives with her parents.
The TikToker studied public relations at Brigham Young University and has interests in journalism and current affairs. She also used to work in broadcasting at university in the sports live graphics department.
Titus also worked in product digital marketing in Washington DC where she built campaigns to launch apps and worked creating content for the company's social media accounts.
She was also previously an intern at the BYU Museum of Art and also worked for KITV4 Island News in Honolulu, Hawaii.
TRENDING: Clueless cast 27 years on – sudden tragic death to vampire conspiracy theory
Meet one of TikTok's most famous families
Kirsten Titus is not the only successful TikToker in the Titus family. Her siblings Erika and Jacob, aka Jake, also have huge followings on the platform.
Erika has over 265 million likes on her posts, with nearly 3 million followers while Jake has over 5.1 million likes on his videos and nearly 300,000 followers.
Jake posts a lot of crossover content with his sister Kirsten, but also challenges and food tiktoks, while Erika posts about her day, such as getting her hair done, her makeup, and TikTok challenges.
Kirsten is the oldest of the siblings, as Erika was born on 2 September 2002 in Hawaii.
Related Topics