American political commentator and former Trump administration White House press secretary Kayleigh McEnany took part in a gender reveal for a new baby yesterday, with Fox News. She announced via an Outnumbered broadcast last month that she was four months pregnant.
Born April 18, 1988, McEnany turned 34 this year. She married Sean Gilmartin in November 2017.
They already have one daughter. Blake Avery Gilmartin was born two years after Kayleigh and Sean married.
Kayleigh McEnany revealed her second pregnancy on Fox News' Outnumbered program on June 16, 2022 – she and her husband were four months pregnant when she made the announcement. When does that mean her baby is due, and what is the gender of Blake's younger sibling-to-be?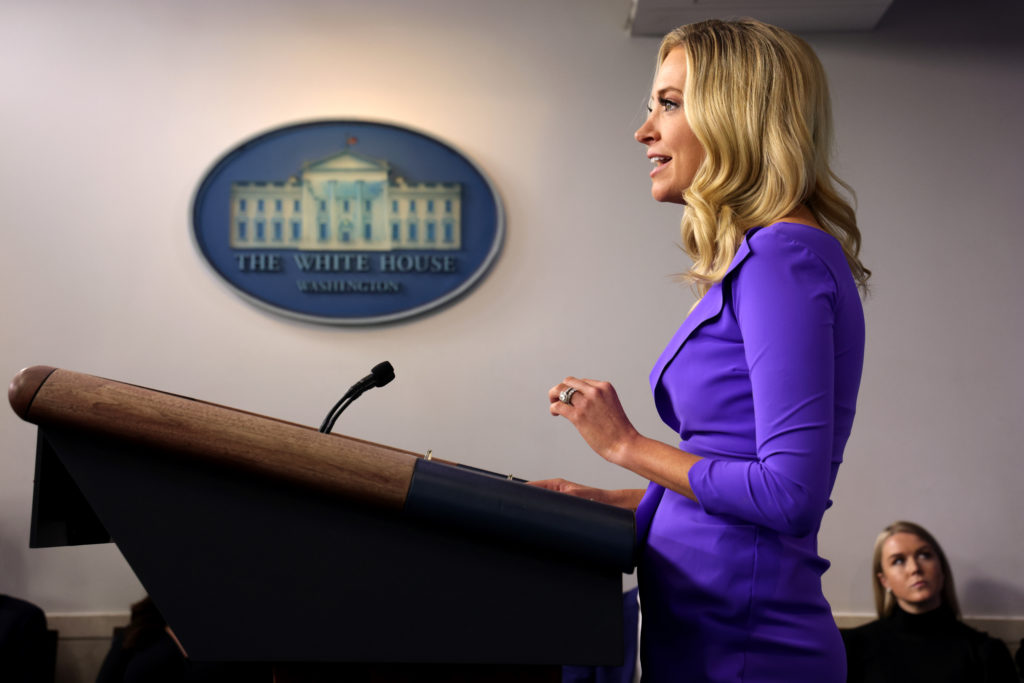 Kayleigh McEnany is pregnant with her second child
The conservative political commentator and former WH staffer revealed during an episode of Fox News' Outnumbered program on June 16 that she and husband Sean Gilmartin are pregnant with their second child.
She was already four months pregnant at the time, meaning she is about five months along now, as she reveals the gender of the baby.
Kayleigh McEnany revealed yesterday (July 18) via the same program she's pregnant with a boy. Blake is due to become a big sister to a little brother.
Sean Gilmartin and Blake joined the Outnumbered co-host for the gender reveal. McEnany thanked Harris Faulkner, Emily Compagno, Melissa Francis, Karen Funaro and someone called Dennis for organising a giant blue cake.
When is Kayleigh McEnany's baby boy due?
Given she is currently about five months pregnant, McEnany's due date is likely about four months from now.
That means she's likely due to give birth in November 2022.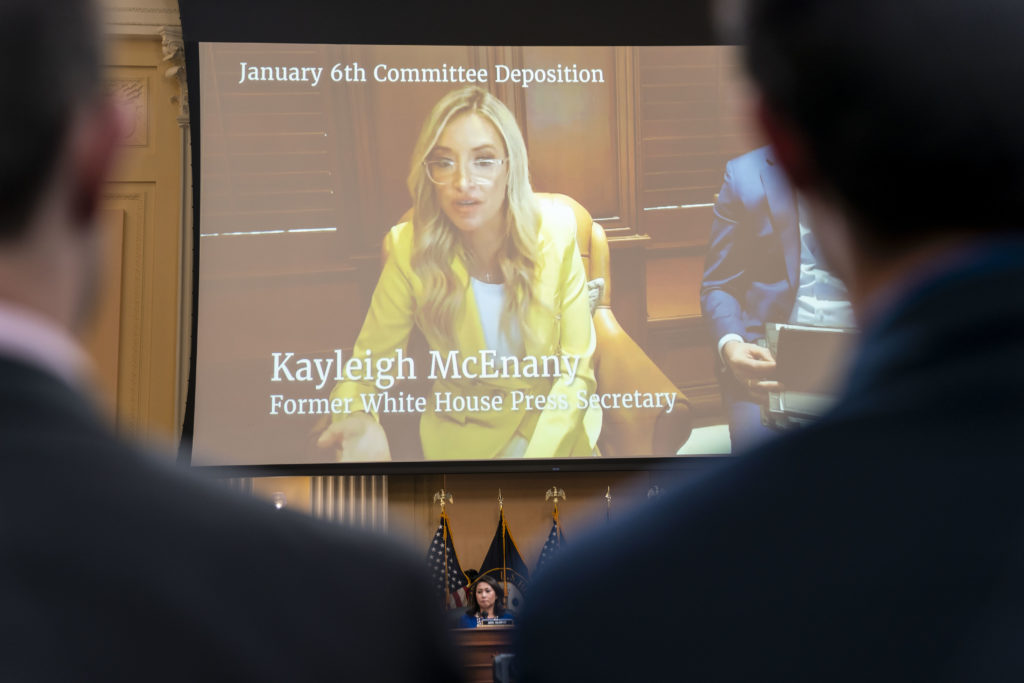 November is an important month in the McEnany-Gilmartin household. They married in November 2017, while McEnany gave birth to Blake on 25 November 2019. 
The Kayleigh McEnany Fan Club commented on her initial Twitter announcement by writing: "Congratulations! We are all excited for you!"
'No more supportive workplace to be a working mum than the Fox News channel'
When she first broke the news she was pregnant with her second child, Kayleigh McEnany thanked her Outnumbered co-hosts for their support.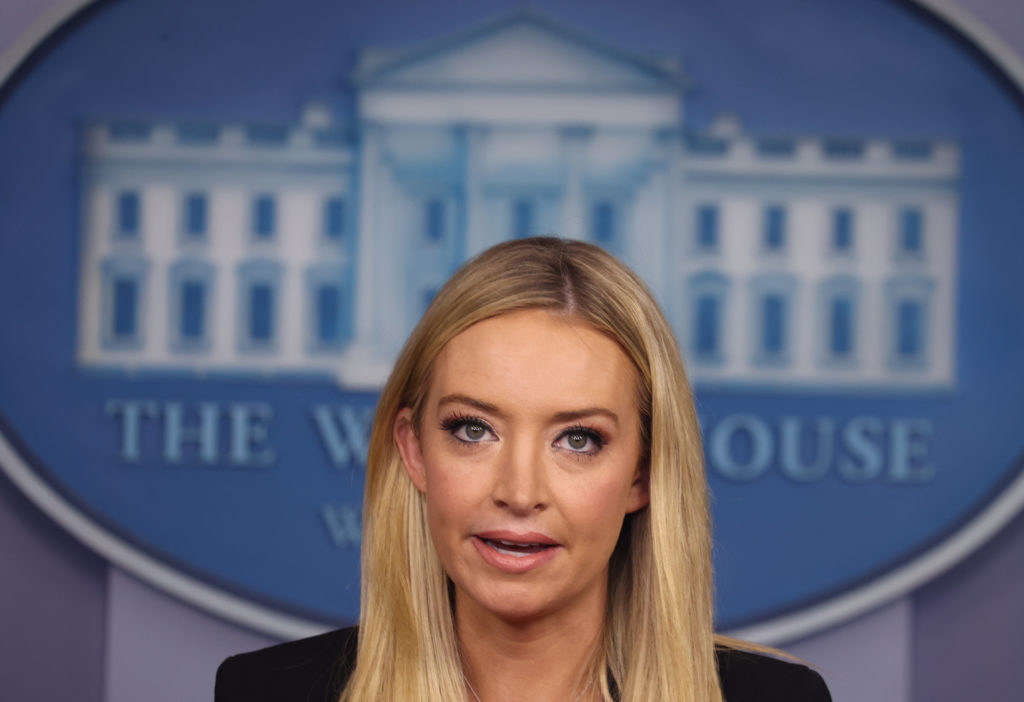 She then thanked the corporation at large, saying there is "no more supportive workplace to be a working mum, I will tell you, than Fox News Channel. So thank you to everyone."
According to Fairy God Boss, a website that crowdsources maternity, paternity and parental leave policies from employees of numerous companies, the Fox News Channel offers less than the average maternity leave for news organisations.
Such statistics don't, however, speak to the attitudes of individuals within companies.
Who is McEnany's husband Sean Gilmartin and how did they meet?
Sean Gilmartin, two years his wife's junior, is an American baseball player. He spent four years in the minor leagues after attending college at Florida State University, according to a profile in The US Sun.
He's been a free agent since November 2020.
Gilmartin and McEnany started dating in 2015. The Sun describes the wedding they had two years later as "lavish".
Kayleigh told the Tampa Bay Times in 2020 she and Sean "both have a singular focus and a united purpose".
For her, it is – or was – "re-electing President Trump". For Sean, it's "getting out and helping the team win". Together, it's "raising our beautiful daughter and raising a family that walks in the footsteps of Christ".
Related Topics