Canadian pro ice hockey centre Tyler Seguin revealed via an Instagram story yesterday (Monday, 18 July 2022) that he and his girlfriend Kate Kirchof are engaged.
Kirchof is from Dallas, Texas; Seguin is from Ontario, Canada, but lives and works in Texas.
Tyler is the alternate captain for the Dallas Stars of the National Hockey League – the New York Post reported in October last year that Kate Kirchof had "enjoyed" her boyfriend's team's 44-20 win over the Giants with fellow "WAG" Natalie Buffett.
What do we know about Kate Kirchof's age and career to date, and how long she and Tyler Seguin dated before getting engaged?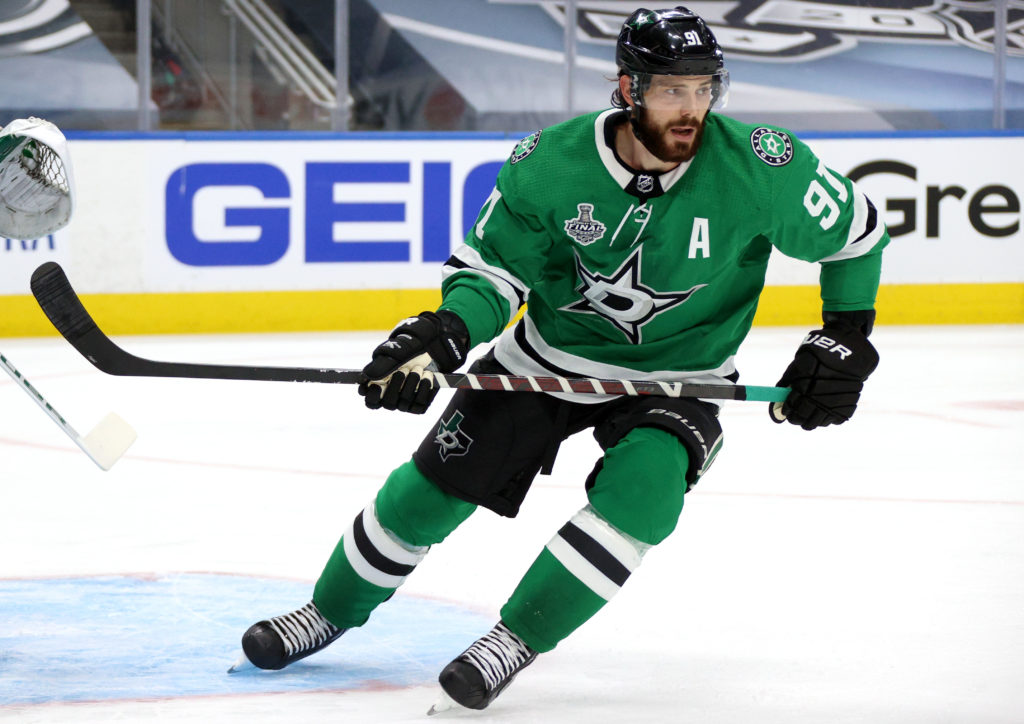 Who is Kate Kirchof? Age and education explored
Kate Kirchof's Instagram page is set to private, but her bio contains references to Dallas, Texas – where she lives – and the university she attended.
Kirchof attended Southern Methodist University in University Park, Texas. The institution also has a satellite campus in Taos County, New Mexico. Its history dates back to 1911.
She graduated from SMU in 2020 with a degree in business administration and management, according to her LinkedIn profile.
She spent four years there. Before completing her undergraduate degree, Kirchof attended Wilton High School from 2012 to 2016. If she started university at the age of 18, as the majority of US students do, that would make Kate Kirchof 24 years old at time of writing.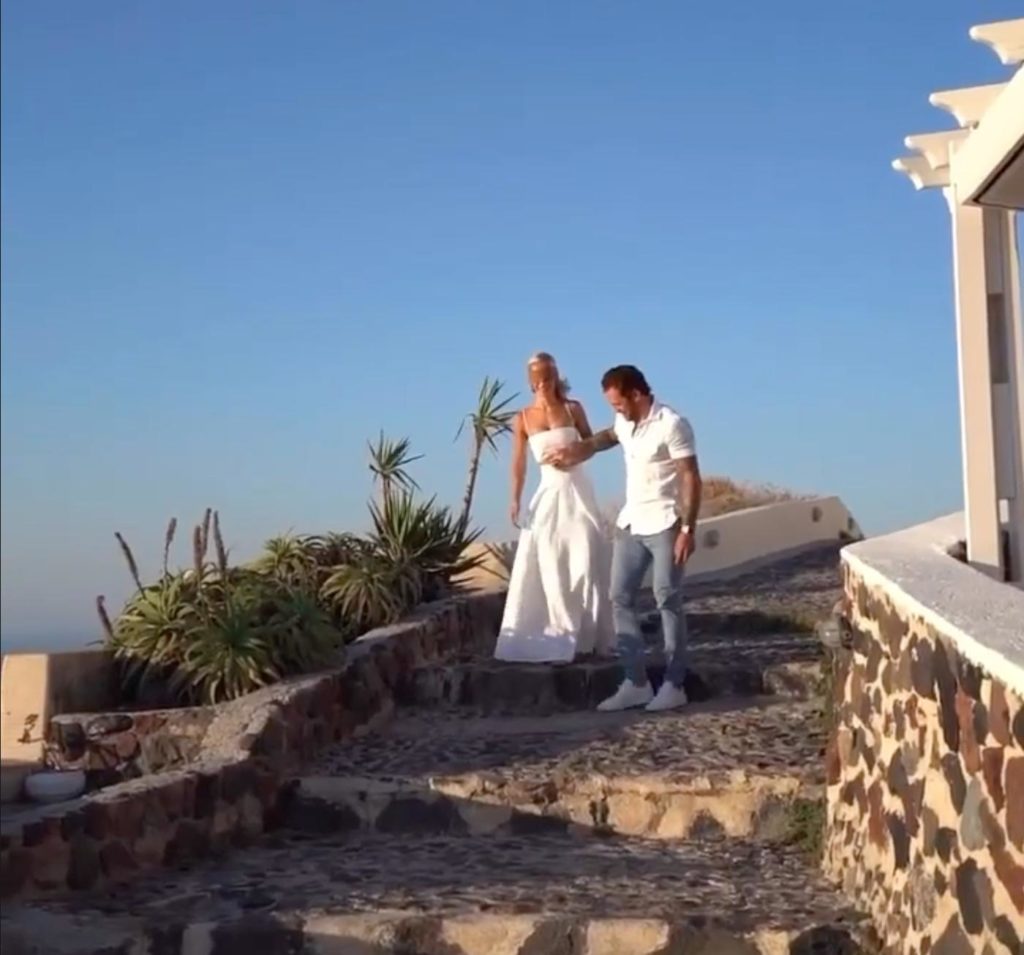 What does she do?
Kate Kirchof has worked as a social media manager (for Bar Stellar in Dallas, Texas), sales associate (for Scout & Molly's, also in Dallas) and healthcare intern (at Hospital Infanta Luisa in Seville, Andalusia, Spain).
But she is currently a program specialist with American Airlines at Allegis Global Solutions, back in her hometown of Dallas.
She's worked for the company since June 2021 – just over a year.
In the same month that she started there, she completed a course in Understanding Your Customer's Journey, issued by openSAP. She has also completed training in using Microsoft Office Excel. Kate Kirchof started volunteering with Dallas Area Habitat for Humanity in October 2016.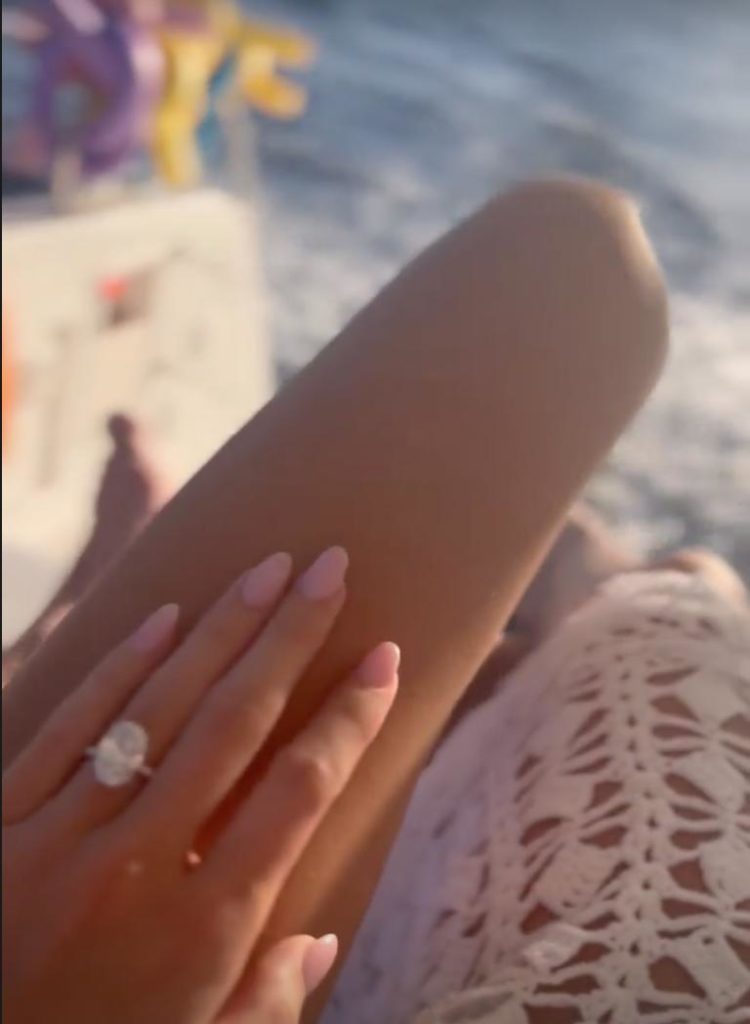 Tyler Seguin and his girlfriend Kate Kirchof are now engaged
Seguin revealed via a series of posts uploaded to his Instagram stories that he and his girlfriend are now engaged.
"Meet my Forever 7/17/22", he wrote over two of the videos. He appears to have proposed to her while on a holiday involving a luxury yacht.
They started dating after Tyler's relationship with Ali Nugent came to an end in 2016.
News travelled quickly to Tumblr, where people have been congratulating the "future Seguins" and praising Tyler for the manner of his proposal.
What's the age difference between Tyler Seguin and his fiancée?
Born 31 January 1992, Tyler Seguin is currently 30 years old.
If Kate Kirchof is 24 years old, per the estimate above, then the age gap between her and her new fiancé is about six years.
Seguin has previously been in romantic relationships with American wrestler Danielle Moinet (in 2018) and model Ali Nugent. That's according to Who's Dated Who.
He also had "an encounter" with Ciara Price, a model, 10 years ago.
[20/07/22: A previous edition of this article misled readers into thinking Tyler Seguin is from Dallas. He's not. He's from Ontario, Canada. Edit made. Thank you to the commenter who flagged this.]
Related Topics