Ever since court documents obtained by AllHipHop revealed Joycelyn Savage claimed to be engaged to American singer R Kelly in a plea for mercy ahead of his incarceration, interest in their age difference has rocketed.
R Kelly, real name Robert Sylvester Kelly, was convicted in September 2021 and sentenced in late June 2022. The 55-year-old singer is due to spend 30 years behind bars after being found guilty of sexual abuse.
However, court documents since Kelly's incarceration have revealed he is to marry one of the alleged victims, Joycelyn Savage.
Since news of their engagement broke, interest in their age difference has spiked so, how old is Joycelyn Savage compared with R Kelly?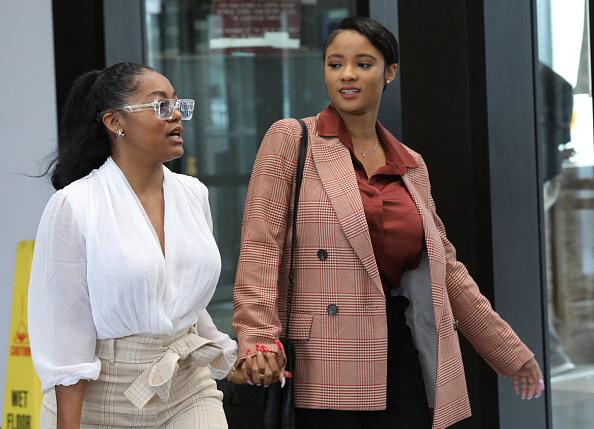 How old is Joycelyn Savage?
There has always been interest in Joycelyn Savage's age since she was first linked to R Kelly. The Sun reports Savage was 17 years old when her and Kelly's romantic relationship started.
Joycelyn Savage is reportedly 26 years old as of 2022. She was born on 22 July 1995 in Atlanta, Georgia, meaning she will turn 27 this month.
Being born in late July means Joycelyn Savage's sign of the zodiac is Cancer.
RELATED: Where to watch Trapped In The Closet in full as R Kelly movie resurfaces
Joycelyn Savage and R Kelly's age gap explored
R Kelly is currently 55 years old as of publication. The singer was born on 8 January 1967 in Chicago, Illinois.
While age gaps are hardly uncommon in the entertainment industry, Joycelyn Savage and R Kelly have quite a significant age difference between them. They have a gap of 29 years as of publication date, although this month will see the age gap hit three decades.
When Savage was 17 years old, R Kelly would've been 45.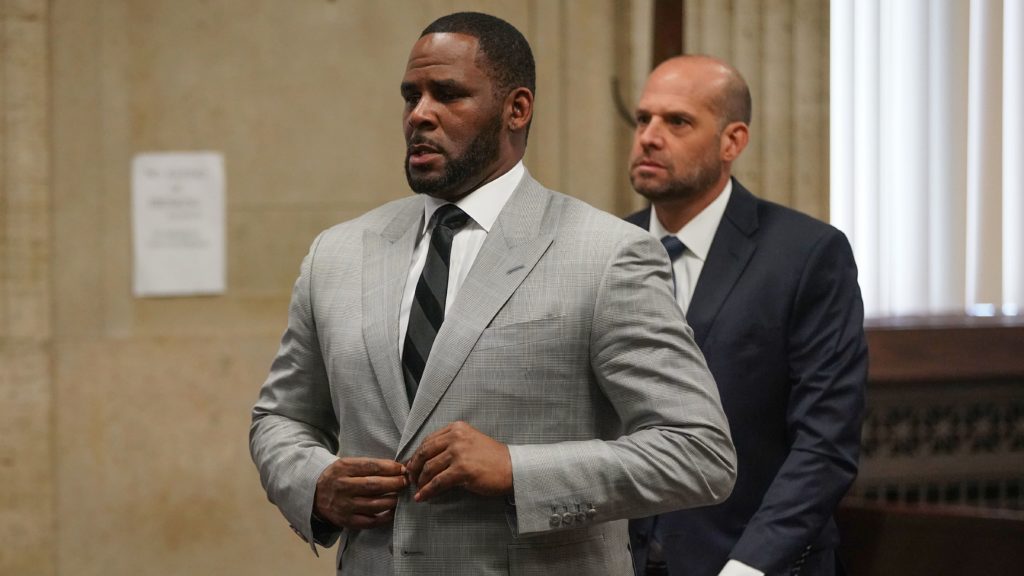 All about Joycelyn Savage and R Kelly's alleged engagement
AllHipHop has obtained a court document in which Joycelyn Savage claims she is engaged to R Kelly. In a letter penned to Judge Ann Donnelly pleading for leniency ahead of Kelly's sentencing, Savage noted she is Kelly's fiancée.
"My relationship with Robert is amazing," she wrote in the letter. "He's the best thing that's ever happened to me. We have a very special connection and are deeply in love. I still support Robert to this day because I love him and will always be here to support him."
AllHipHop posted a copy of the letter from Joycelyn Savage to Judge Donnelly.
Savage has not spoken of their alleged engagement on social media.
TRENDING: Elvis Presley was so close to getting arrested over his iconic dance moves
What could R Kelly's incarceration mean for their engagement?
If R Kelly is to spend the next 30 years behind bars, as his sentencing currently states, he will get out of prison at the age of 85. Joycelyn Savage will be around the age Kelly is as he starts his jail sentence.
Neither Kelly nor Savage have commented on their engagement. In the letter in which Savage referred to herself as Kelly's fiancée, she pleaded with the judge to give the singer a reduced sentence.