Comedian Randy Rainbow has announced his The Pink Glasses tour will continue this fall as a string of news dates have been confirmed.
Rainbow, who is known for his viral videos, which incorporate both musical style parodies and political satire, is set to bring his jokes to the stage once again this fall as his tour continues.
Ticket sales will go on sale at the end of this week, with the presale having already begun. As fans try and get their hands on tickets, some Randy Rainbow fans are curious to know what presale codes they can use. Let's take a look…
Randy Rainbow announces The Pink Glasses tour
Following his The Pink Glasses tour dates last year, comedian Randy Rainbow has announced he is continuing his show in a new leg this fall.
The comedian revealed he was once again heading off on tour in a post on Twitter on Monday (1 August) as he shared his excitement of "hitting the road."
The new stint of the tour dates for The Pink Glasses shows kicks off at the end of this month and continues into early December. 
The new string of tour dates includes stops across Florida, Texas, California and Pennsylvania.
Randy Rainbow artist presale is happening today
The artist presale for Randy Rainbow's The Pink Glasses tour starts today (Tuesday 2 August).
The comedian confirmed presale would begin from today in his tour announcement post on Monday on Twitter.
In the announcement, Rainbow also revealed fans can use the code PINKGLASSES to gain access to tickets within the presale.
In a follow-up video post on the micro-blogging platform, reminding fans of the start of the presale, Rainbow explained the code was exclusive to his "most loyal fans and friends and followers."
Tickets are available on the presale on Ticketmaster. Ticketing information is also accessible via the Randy Rainbow website.
As explained on Ticketmaster, the artist presale will continue until Thursday (4 August) with general ticket sales starting on Friday (5 August).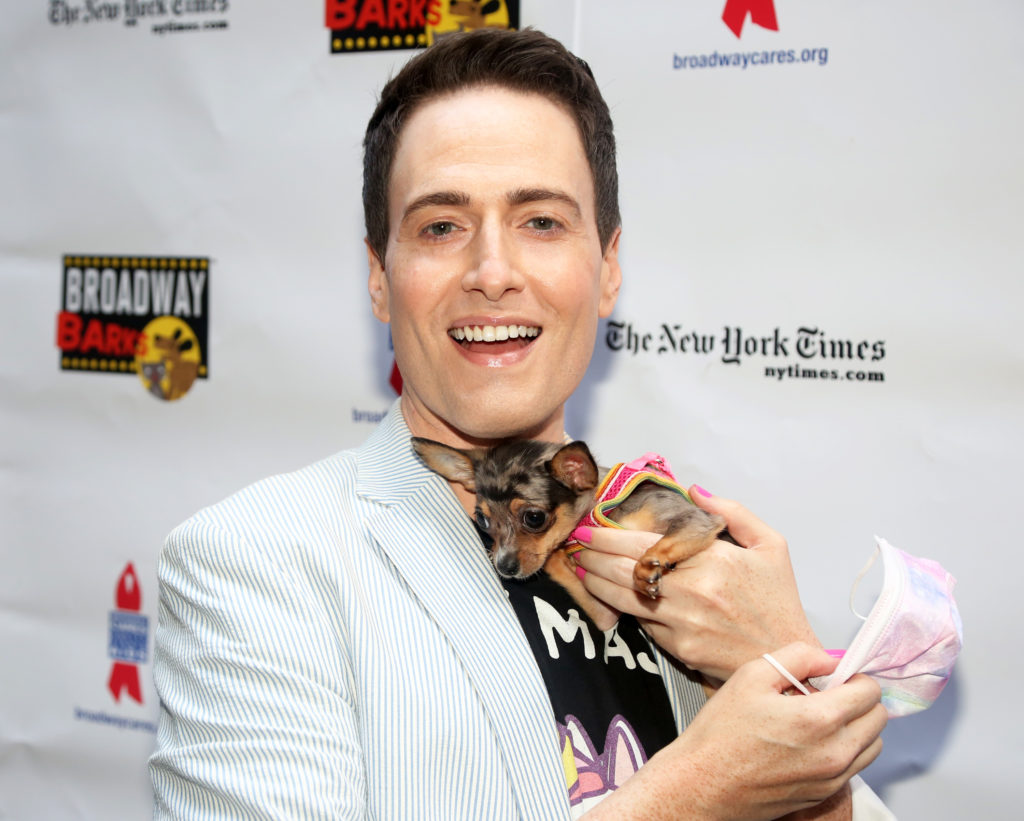 Join the other Randy Rainbow presale's with these codes
As well as Randy Rainbow's presale, there are a few other presale events happening before the general sale at the end of the week. 
Fans will also be able to have the chance to snap up tickets as part of the Live Nation and Venue presale, both of which are set to start from tomorrow (Wednesday, 3 August).
Following the tour announcement, Live Nation Comedy announced on Twitter that fans can use the code APPLAUSE within its presale.
Venues have also started to share codes on social media, so we recommend you keep an eye on your local venue's social media pages for a code.
Those looking to see the comedian at The Paramount in Huntington, NY, can use the presale code PULSE.
Philadelphia fans wanting to get a ticket for the show at the Kimmel Cultural Campus can also use the code APPLAUSE.
Related Topics