Amari Bailey's mother Johanna is the talk of the internet, as she steps out on a date with Canadian rapper Drake.
The teenage basketball star probably didn't expect his mother to be dating one of the most famous names in music. But on Friday, 9 July 2021, it was reported that Drake had rented out the Dodgers stadium for a romantic dinner date with Johanna Leia.
Ever since the two were spotted, there has been increasing interest in Johanna. Fans of Drake and Amari Bailey are now looking to find out everything they can about the model. But when it comes to her height, how much shorter is Johanna than her basketball playing son and rumoured beau?
MUSIC: DC rapper Lil Neff dead at 21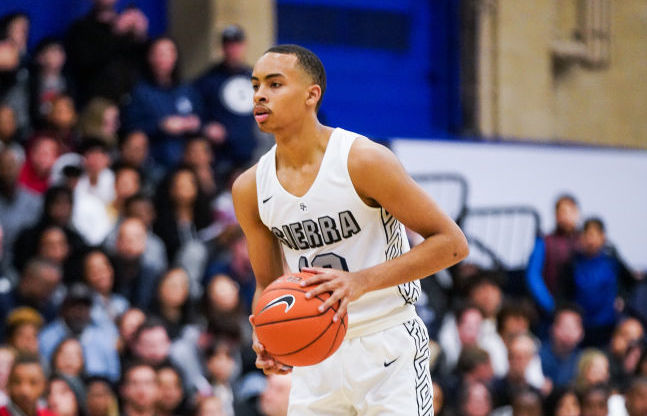 How tall is Johanna Leia?
Johanna Leia stands at the modellesque height of 5ft 10 – which comes as no surprise considering her career path.
She confirmed her height on Twitter, back in March 2017. When asked by a fan on the social media site how tall she was, Johanna stated: "I'm 5ft 10."
WWE: Fans start rumour that Bayley's "nine month" injury is a cover-up
Johanna Leia: Height difference with Amari
Rising basketball star Amari Bailey, 17, committed to UCLA earlier this year. With a fanbase on Instagram of over 380,000, many people are expecting great things from Amari.
With a professional basketball career on the horizon you might not be surprised to learn that Amari Bailey is very tall. He reportedly stands at 1.93m, which is around 6ft 4.
This means that there is a six inch height difference between Amari and his mother, Johanna Leia.
Johanna often posts photos of the pair together to her Instagram, where you can see that they have a reasonable height difference. Amari definitely gets some of his tall genes from his mother!
READ NEXT: Meaning of Billie Eilish's new song NDA
What about Johanna's height difference with Drake?
Drake stands tall at around 6ft. In his song "Sneakin," Drake claims that he is about 6ft 1. Other reports have stated that Drake is shorter, at about 5ft 11.
Considering that Johanna Leia is 5ft 10, there is not a significant height difference between the two.
Celebrities are increasingly embracing the tall girl-short guy pairing (although Drake is in no way small in stature). Married celeb couple Sophie Turner and Joe Jonas are a good example of this, as are Spider-Man duo Tom Holland and Zendaya, who were recently spotted confirming their romance.
Related Topics