What is Joel Osteen's net worth? The Houston Chronicle reported yesterday that Joel Osteen's church got $4.4 million in federal loans. As a result, people are curious about Osteen's overall net worth.
Here's what we know.
Joel Osteen's net worth revealed
In 2017, Joel Osteen was ranked the fifth richest pastor in the US with a reported net worth of $40 million.
Osteen lives in a 17,000 square foot mansion in River Oaks, Texas, with his family. This property has an estimated value of $10.5 million.
The megachurch pastor also originally made $200,000 from running the Lakewood Church in Houston, Texas. However, he gave up his salary in 2005.
In an interview with Forbes in 2009, Osteen confirmed that, as a senior pastor, he doesn't earn a salary from the church, which had at the time an annual budget of $70 million. Instead, he said he relied on book sales for his income.
As of 2020, Osteen's estimated net worth is around $100 million.
Who is Joel Osteen?
Joel Osteen is an American pastor, televangelist, and author based in Houston, Texas. He's the pastor of Lakewood Church, an evangelical Christian megachurch.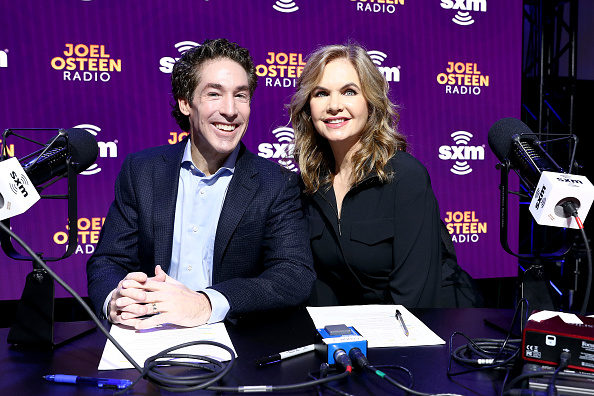 Lakewood has been recognised as America's largest megachurch, with a weekly attendance of 52,000 people!
Joel Osteen's father, John Osteen, was a former Southern Baptist pastor. He founded Lakewood Church in a converted feed store in 1959 and ran it until his death in 1999.
Joel Osteen originally resisted becoming a pastor, until, six days before his father's death, he gave his first sermon. A year later, he took over as senior pastor of Lakewood, and the rest is history.
Lakewood Church receives a whopping $4.4 million in PPP
Joel Osteen is currently making headlines, as the Houston Chronicle reported yesterday that his megachurch received $4.4 million in government coronavirus stimulus loans.
The same kind of loan received by Lakewood Church through the Paycheck Protection Programme (PPP) is used to ensure employee wages and other basic operational costs for companies hit hard by the pandemic.
While Lakewood's in-person services were certainly affected, they were able to resume in October at 25% capacity.
Osteen and his church are facing criticism for taking the PPP money, after saying they did not apply for a loan through the scheme.
Related Topics