The LAPD are investigating the use of potential excessive force in the arrest of NBA star Jaxson Hayes. The added focus on the New Orleans Pelicans center has got people wanting to know more about his girlfriend Sofia Jamora.
What happened to Jaxson Hayes?
TMZ Sports reported New Orleans Pelicans center Jaxson Hayes was arrested on 28 July 2021 after an alleged altercation with a police officer.
According to the report, Los Angeles Police Department (LAPD) officers were called to reports of a disturbance, with Hayes allegedly trying to stop them from entering the premises. The incident ended with Hayes and an officer being taken to hospital.
TRENDING: Who is NBA star Giannis Antetokounmpo's girlfriend?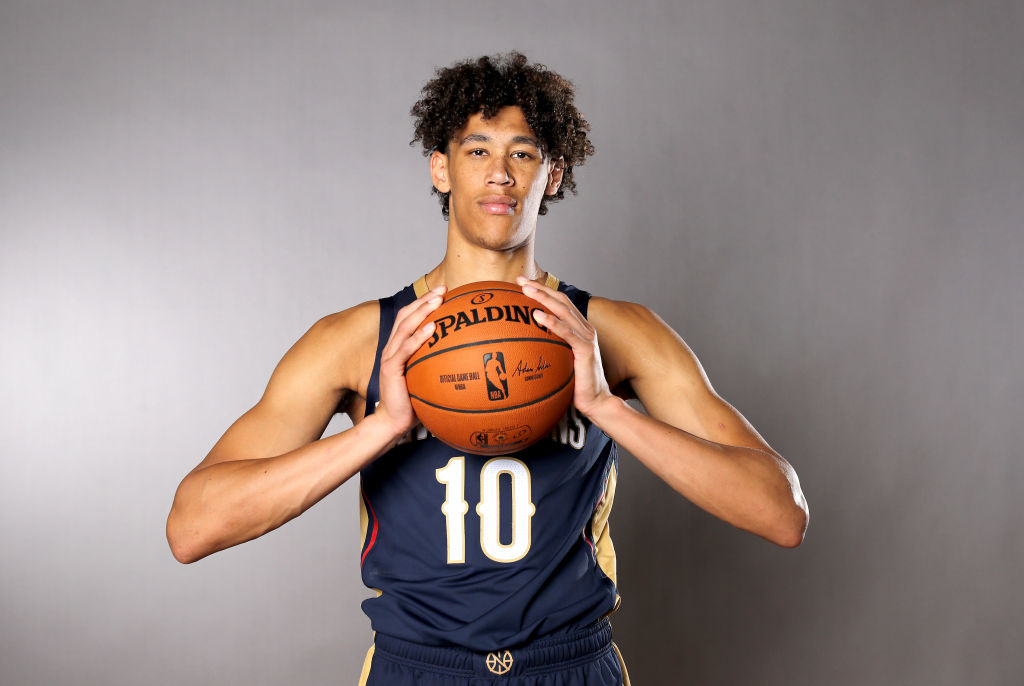 Who is Jaxson Hayes' girlfriend?
Given the nature of the alleged incident, people were curious to know about Jaxson Hayes' girlfriend.
21-year-old Hayes is currently dating Sofia Jamora, who is a social media influencer and model.
REVEALED: Kanye West shouts out Giannis on new album DONDA
Who is Sofia Jamora? More on the social media personality
Sofia Jamora is 24 years old and was born in Calabasas, California, on 6 May 1997.
Jamora has modelled for brands such as LovePiper and Frankies Bikinis, and is also the face of online boutique Lolli Valfre.
She has been profiled by Sports Illustrated and boasts a sizeable Instagram following.
The influencer currently has more than 2.8 million followers and often shares photos of herself with Jaxson, although the account may have recently been set to private.
Jamora denies LeBron James accusation
Sofia Jamora was accused of being involved with married LA Lakers star LeBron James in 2020, an accusation Jamora vehemently denied.
The rumours were, of course, unsubstantiated, with no evidence to suggest the two even know each other.
LAPD launches 'excessive force' investigation
As reported by SI, LAPD chief Michel Moore said on Tuesday (3 August) a "categorical use of force investigation" had been launched into the arrest of Hayes. 
Moore said Hayes' case involved the possibility of "force being applied to the suspect's neck".
In a a 37-second video released by TMZ, Hayes appears to be tasered in the chest by police with a friend of Hayes, who is filming the incident, claiming Hayes is choking.
"Stop," the friend says. "Stop. Get your hands off him now. I've seen him choking."
Moore said during the arrest Hayes was "complaining of having trouble breathing, saying he could not breathe".
Following the killing of George Floyd in May 2020, the LAPD banned choke holds that restrict the flow of blood to the brain.  
According to the LAPD, video camera footage won't become public until 45 days after the incident, on 11 September. 
Hayes faces one count of resisting arrest. 
Related Topics