Emilia Clarke and Jason Momoa are not dating, despite recent rumours following a series of adorable Instagram photos – but fans of each may be curious to know which one has a higher net worth in 2021, Khaleesi or Khal Drogo?
What is Jason Momoa's net worth?
The Aquaman actor's net worth has made headlines recently. Cosmopolitan called it "almost as intimidating as Khal Drago"; Yahoo! Life called it "out of this world".
Since 2019, Momoa has earned a salary of $600,000 per episode of Apple TV+ sci-fi series See, starring alongside Alfre Woodard (K-PAX).
Meanwhile, his role in Game Of Thrones – although he only appeared in 10 episodes – was likely a lucrative deal. His entry into the DC Universe, via Aquaman, reportedly earned him $15 million in one go.
He'll star in its upcoming sequel, due for release on 16 December, 2022. 
MUSIC: Olivia Rodrigo's Drivers License joins the Spotify Billions Club
Ultimately, per International Business Times, Jason Momoa's net worth is $14 million – but how does that compare to Emilia Clarke's?
What is Emilia Clarke's net worth in 2021?
Does Emilia Clarke have a higher net worth than Jason Momoa? According to Celebrity Net Worth, she made a total of $30 million from the entire run of Game Of Thrones, before taxes.
For the final two seasons, her salary per episode was $1.1 million – the sixth highest any actor has ever earned on a TV show.
TV: Meet CBS's White House correspondent Nancy Cordes and husband Harald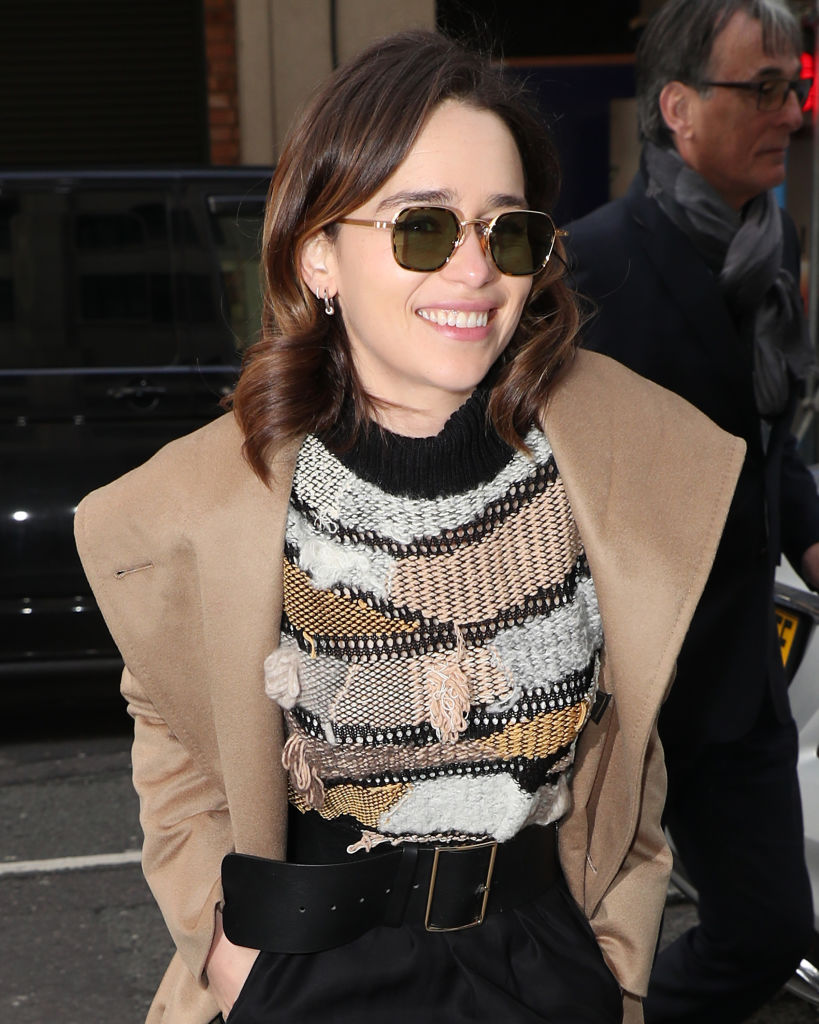 She's bought and resold Californian real estate – reportedly paying $4.64 million for a mansion in Venice Beach, which she later sold at a small loss. 
Then, in 2016, she reportedly invested more than £8 million (that's just over $11 million at today's exchange rate) in a luxurious Hampstead home.
Emilia Clarke's net worth is in the region of $20 million – well over that of Jason Momoa.
Why did they both post photos together?
Entertainment Weekly called it a "Westeros mini-reunion". Clarke and Momoa came together for a night out celebrating Game Of Thrones co-creator David Benioff's birthday.
CELEBRITY: Why does TikTok think Pete Buttigieg and Elon Musk are brothers?
The photos they posted quickly sparked rumours of an amorous nature. But no, they are not dating. 
While Emilia appears to be unattached, at present, Momoa has been with his partner Lisa Bonet for 16 years, and married for four.
Related Topics