Shemar Moore's Hollywood credits stretch back three decades but even his most devoted fans may be unfamiliar with how he got his big break, as well as his sometimes turbulent childhood.
Let's take a look inside Moore's life as fans keep their fingers crossed that they'll see his character Derek Morgan in Criminal Minds Season 16…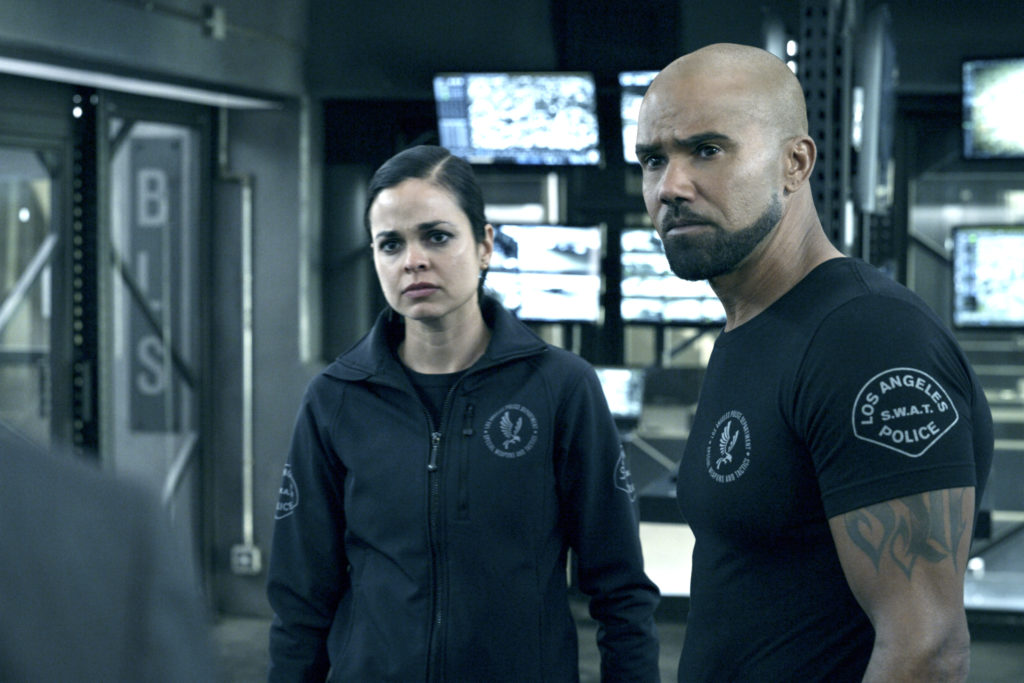 Shemar Moore's Black Panther dad's jail time
Moore was born in Oakland and raised in both Denmark and California by his parents Marilyn Wilson and Franklin Sherrod Moore. His father is African-American and his mom is of half Irish and half French-Canadian descent.
In a 2020 interview on The Kelly Clarkson Show, Moore revealed that his father used to roll with The Black Panthers political party in the 1960s. The African American revolutionary party was based on Self-Defense and was founded by college students in 1966.
The Black Panthers would soon become one of the most influential groups in America to tackle racism and inequality. However, his father "got himself into some trouble and spent four years in San Quentin prison" Moore revealed on the show. Concluding that his dad had the chance to reform, coming out "seeking a better life for himself."
Shemar also told Larry King in a 2016 interview that whilst he is very close to his mom, his "father is in my life but on my terms. I defend my mom. He wasn't good to my mom…My father was erratic."
He went on to reveal that his father is "in my life, and I made the decision to help him because he was in need. So, I bought him a place to keep him safe. And I wish the best for him, but it's up to him to live his life."
Shemar's father passed away in December 2019 and the actor paid tribute to him on Instagram: "SHERROD FRANKLIN "FREEDOM" MOORE…. The Man who helped give me life…. My Father… RIP…I wish we had made time to get to know each other… but… we didn't…………….. I am grateful for you giving me life…"
Inside Shemar Moore's life – Big break on Y&R
The actor got his big break in the industry while he was in college when his amateur modeling to make ends meet saw him bag a role on The Young And The Restless.
He had done catalogue modeling whilst in San Francisco, so to avoid working a 9-5 he moved to New York City and worked at The Coffee Shop. Famous model Jason Olive had dropped out of a GQ campaign and someone who had seen Moore at his workplace said he could be the perfect fit to replace him, and he was then cast.
His future agent then saw him in GQ and knew that The Young And The Restless was looking for a younger brother of an existing character. Moore paid for acting classes before the audition, and after a couple of audition stages, he bagged the role. On April 6, 1994, after hearing he had been successful in getting the role, Moore ran to the nearest person he could find who happened to be sitting in a truck, and screamed "I'm gonna be on TV".
Shemar played the role of Malcolm Winters on The Young And The Restless from 1994 to 2005 and he beat over 368 other auditionees to the part.
After acting on the soap for over a decade, he went on to appear in 11 seasons of CBS's Criminal Minds as Derek Morgan. He is also the third permanent host of Soul Train and has more recently featured on S.W.A.T. as Stg. Hondo Harrelson.
Shemar Moore's Instagram explored
Shemar Moore shared a shirtless selfie on Instagram on July 27 and fans were wowed by his physique. In the caption, the Young And The Restless star wrote "I'm coming!" followed up by "This it ain't it. five more pounds to lose… a s***-ton of sit-ups still to do… "
When the S.W.A.T. leading man has a goal he certainly puts his everything in to achieve it, "I refuse to have a 'dad bod,'" he said. The actor revealed that he is "52 aiming to look 32!" he is certainly achieving his goal!
After all, Moore has had ladies swoon over him in Hollywood throughout his whole tenure in the industry. Particularly in the 90s when he was linked to the likes of Halle Berry, and Toni Braxton.
Related Topics