Michael Jackson named his property Neverland after the fantasy island in the story of Peter Pan – a boy that never grows up. The Smooth Criminal singer transformed his house into a fantasy park where he too could relive his childhood…
The King Of Pop lived at Neverland for 15 years after buying it in 1988 for $17 million. He reportedly spent more than $35 million transforming it into the fantasy park of his dreams.
The ranch received a new wave of attention thanks to the 2019 documentary Leaving Neverland. However, Neverland has become somewhat desolate since the pop star's death in 2009.
So, let's discover what was inside Michael Jackson's estate.
Inside Michael Jackson's fantasy park Neverland
Michael Jackson relived his childhood by placing a Ferris wheel, train station, go-kart track, and clock tower in the park. There were also swan-shaped boats, fantasy garden statues, and a petting zoo, all on the estate.
The Neverland Ranch had a "Once Upon A Time" theme, much like a children's fairytale book, suggesting Jackson was keen to channel his inner child.
Multiple bronze statues of children playing are placed around the land of the estate to further express his desire to be immersed in a child-like fantasy world.
On the property, Michael created his own zoo. He housed a number of exotic animals including an elephant, four giraffes, two tigers, alpacas, reptiles, and large birds, according to TMZ.
There were also different types of monkeys including orangutans and baboons, as the Washington Post notes. One of the most well-known animals on the estate was Michael's pet chimpanzee, Bubbles. He actually lived inside the Neverland Ranch.
From steam trains to amusement parks MJ relived his childhood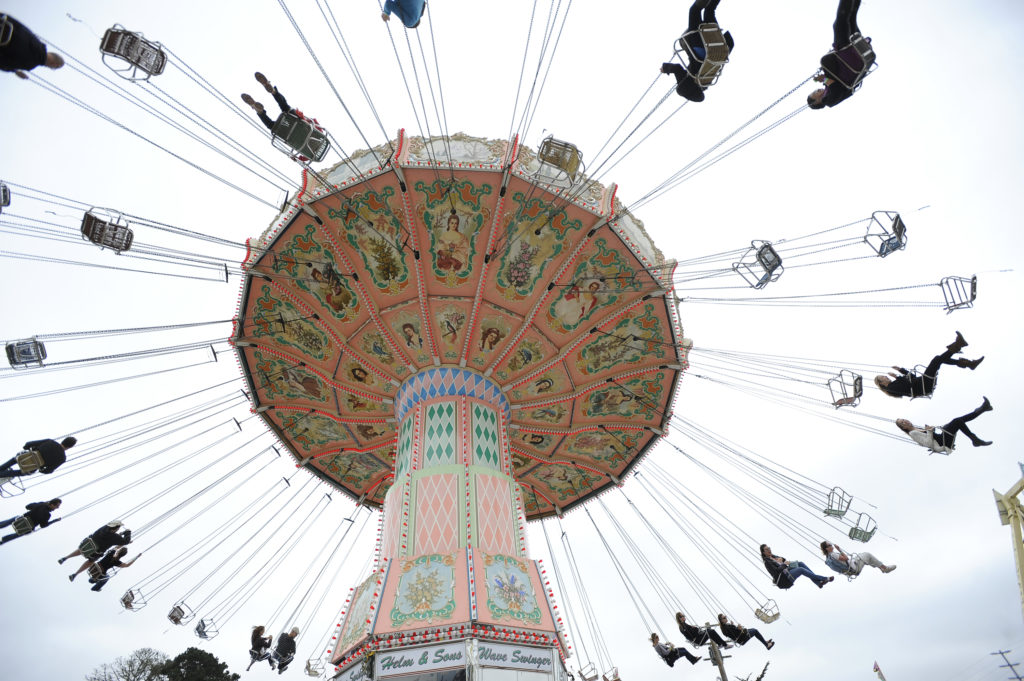 Jackson created two railroads on the property named 'Neverland Valley Railroad'. One was a full-sized steam train that ran around the entire property and was named Katherine after his mother.
The other was a small train that ran around the amusement park, stopping at different rides. The large steam train had its own train station. It was built in the same style as the train station building at Disneyland.
Rides on his property include a full-size Carousel and a Zipper which Amusement Today notes was 80 feet tall, with 12 cars.
Lance Brown, who was the ranch manager from 1989 to 1993, told Park World that this was Jackson's favorite ride. He said: "Michael Jackson's most personal favorite was the 'Chance Zipper".
"Michael liked spinning at the top up to three times if he hit it just right."
Other rides include the Octopus, a Pirate Ship called the Sea Dragon, a Wave Swinger, a Super Slide, 20-car bumper cars and a games arcade. There was also a small roller coaster for children called the Turtle Train.
Following Michael's death, the amusement rides and animals were relocated. In 2013 they were replaced with a meditative zen garden and a section dedicated to Peter Pan.
Who owns Neverland now?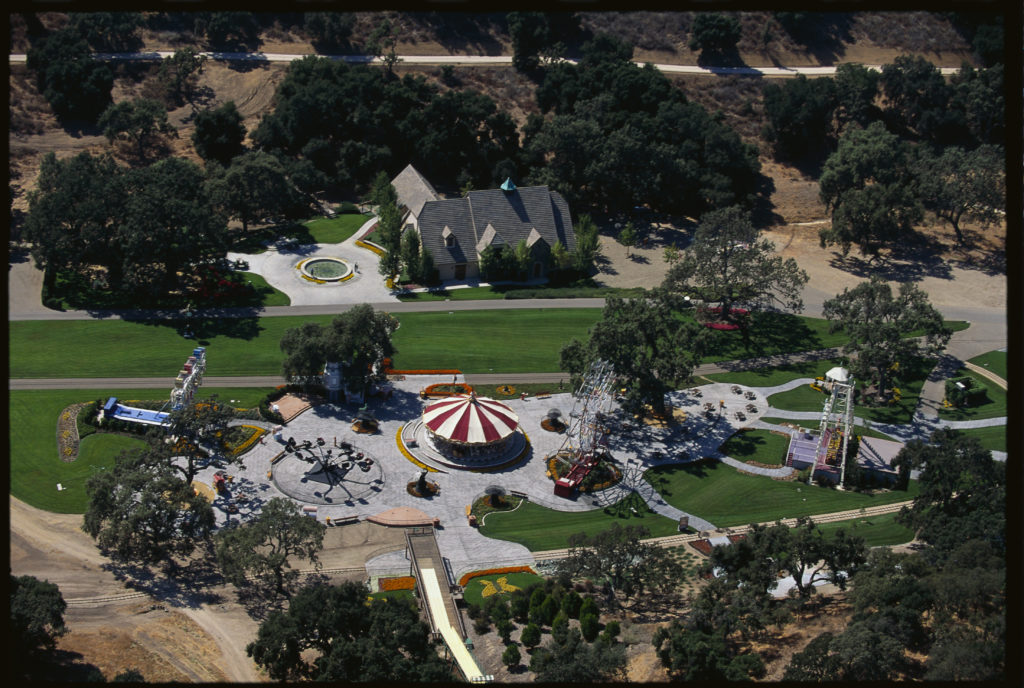 Michael Jackson died aged 50 in 2009, at his home in Los Angeles, California. Jackson suffered from cardiac arrest caused by a fatal combination of drugs given to him by his personal doctor, as per History. His doctor Conrad Murray served less than two years of a four-year sentence after his 2011 conviction of involuntary manslaughter.
The now 69-year-old sentence was shortened after a chance in California law allowed his jail term to be reduced, writes BBC.
Following Jackson's death, the Neverland ranch was listed for $100 million, five years after it was listed, in 2020, it was bought by businessman Ron Burkle for just $22 million, the Wall Street Journal reported.
Famous events at Neverland
According to The New York Times, the 12,598 square foot property boasts six-bedroom and nine bathrooms, with a two-story master suite, two attached baths, and a private loft. The mansion was decorated with French-Normandy-style inspirations throughout.
Outside of the main residence, there is a four-acre lake with a waterfall, and a 14-foot lagoon-style pool with a pool house. There is also a dance studio, three guest houses, a tennis court, and a 5,500-square-foot movie theatre and stage. The infamous Oprah Winfrey live interview in 1993 took place in the Neverland theatre room.
Other events that took place at Neverland include the wedding of Elizabeth Taylor and Larry Fortensky in 1991. Jackson and Lisa Marie Presley also hosted children from around the world in an event at Neverland in 1995.