Actor Ray Liotta, celebrated for his portrayals of charismatic, damaged characters in classics like Goodfellas and The Many Saints Of Newark, died at the age of 67. According to reports, he passed away in his sleep while filming Dangerous Waters in the Dominican Republic.
A cause of death has not been shared with the public as of yet. He is survived by fiancée Jacy Nittolo and daughter Karsen, who is also an actress.
Liotta first rose to fame playing mobster Henry Hill in Martin Scorsese's 1990 cult Mafia film, whose screenplay is based on Wiseguy by crime reporter Nicholas Pileggi. Henry Hill is a deeply flawed, but charming character, a mobster-on-the-rise who is oblivious to the destruction he's causing. When a spiralling drug addiction interrupts his rise to the top, his success comes crashing down around him, big time.
READ MORE: Who is Ray Liotta's fiancée, Jacy Nittolo?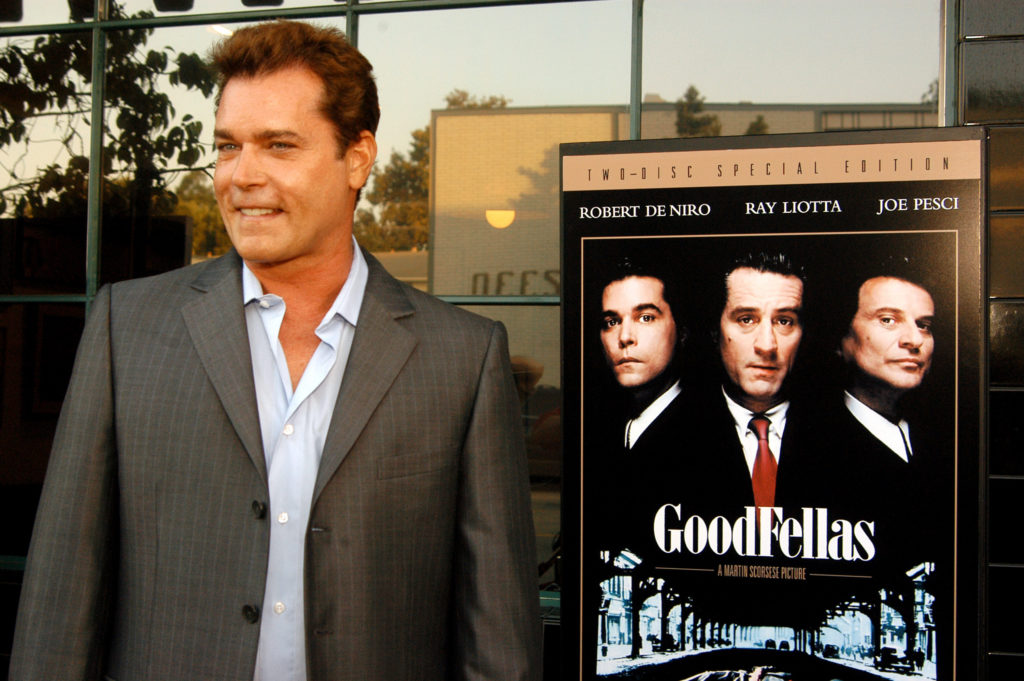 Playing Henry Hill was Liotta's big break, but it almost didn't happen
Though he'd had a few roles before starring in Goodfellas (watch 1989's Field Of Dreams or 1986's Something Wild for a romp down memory lane), Henry Hill was the role that strengthened Liotta's bona fide status in Hollywood. When he approached director and co-writer Martin Scorsese, about the role, it was Liotta's way of handling himself in a dangerous situation that closed the deal.
Scorsese recalled the moment in an interview with GQ: "I'd seen Ray in Something Wild, Jonathan Demme's film; I really liked him. And then I met him. I was walking across the lobby of the hotel on the Lido that houses the Venice Film Festival, and I was there with The Last Temptation of Christ. I had a lot of bodyguards around me."
Scorsese thought the young actor had an interesting way of reacting to that situation: "he held his ground, but made them understand he was no threat. I liked his behaviour at that moment, and I saw, Oh, he understands that kind of situation. That's something you wouldn't have to explain to him."
READ MORE: How Ray Liotta's broken childhood set him on a path to movie greatness
WATCH: Ray Liotta's insane laughter made these Goodfellas scenes iconic
Shortly thereafter, casting discussions began and producer Irvin Winkle had some reservations about Liotta getting the part.
Winkler recalls for GQ: "Marty [Scorsese] wanted Ray very badly. Frankly, I thought we could do a lot better, and I kept putting him off saying, "Let's keep looking."
After a serendipitous meeting at a Venice, CA restaurant, though, Winkler was sold: "I called Marty the next morning and I said, I see what you mean.'"
And the rest, as they say, is Hollywood history.
How old was Ray Liotta in Goodfellas?
Filming for Goodfellas happened on location in Queens, NY, New Jersey and parts of Long Island, in the spring and summer of 1989. The character of Henry Hill is based on the real-life story of a mobster by the same name, whose Mafia career spanned between 1955 – 1980.
Just like Liotta's character in the film, the real Hill joined at the age of 14, doing odd jobs for his higher-ups and slowly climbed the ranks. He started out by picking up money for his boss, Paul Vari, but his behaviour gradually escalated to arson, credit card fraud and even assault. Eventually, after his life and Mafia career had spiralled out of control, hill joined the Witness Protection Program in 1980.
The younger version of Hill is played by actor Christopher Serrone, who was 13 at the time, but Liotta takes over the role soon after, as Hill becomes a young man. Liotta was 34 years old when he started filming Goodfellas and turned 35 that December of 1989 (his birthday was 18 December).
For an actor of his age, Liotta showed incredible range, restraint and understanding of the intricacies of his role. On the 20th anniversary of the film, he told GQ he had his sights set on playing Henry Hill from the very beginning.
"I think I was the first person that Marty met" Liotta recalled, "but it took maybe a year. It was a very, very long process, not knowing anything and really wanting to do this. I was new. I'd only done three movies at the time. All I heard was that the studio wanted somebody else—"What about this?" "What about Eddie Murphy?"
Friends, colleagues and fans mourn the actor's sudden death
As news of Liotta's sudden death at 67 continues to reverberate like a shockwave through the industry, friends, colleagues and fans alike honour his memory with messages of condolence.
Director Martin Scorsese remembers Liotta as "so uniquely gifted, so adventurous, so courageous as an actor." He felt that the role of Henry Hill was "a tall order, because the character had so many different facets, so many complicated layers, and Ray was in almost every scene of a long, tough shoot."
"He absolutely amazed me," Scorsese added, "and I'll always be proud of the work we did together on that picture."
Lorraine Braco, who played his wife, Karen Friedman, in Goodfellas, called him "my Ray" in a tribute shared on Twitter.
Actor Moisés Chiullán shared a brief story of his first time meeting the actor, at a screening of Goodfellas where Liotta tragically received news of his mother's death:
Related Topics