2022 marks 15 years since teen comedy Superbad was released, with fans now wondering how old Jonah Hill was in the 2000s movie.
Superbad saw Hill portray high schooler Seth in the movie, catapulting his career into the mainstream. 
This week, in honor of 15 years since Superbad's release, the cast reflected on its success and cultural impact while speaking to Vanity Fair. 
As fans reminisce about the raunchy 2000s film some have wondered how old Hill was in the film as well as the ages of his fellow castmates. Let's take a look…
Superbad turns 15  
Released in 2007, Superbad followed high schoolers Seth and Evan and their nerdy friend Fogell as they try to live their final high school days to the fullest before moving away to college.
The teen comedy is now in its own teenhood as 2022 marks 15 years since it first hit cinemas.
Superbad was written by Seth Rogen and childhood friend Evan Goldberg and is based on their own high-school days together. Hill portrayed the fictional younger version of Rogen while Michael Cera took on the role of Evan in the movie.
Before his Superbad feature, Hill had already starred in a notable comedies including The 40-Year-Old, Click, and Knocked Up.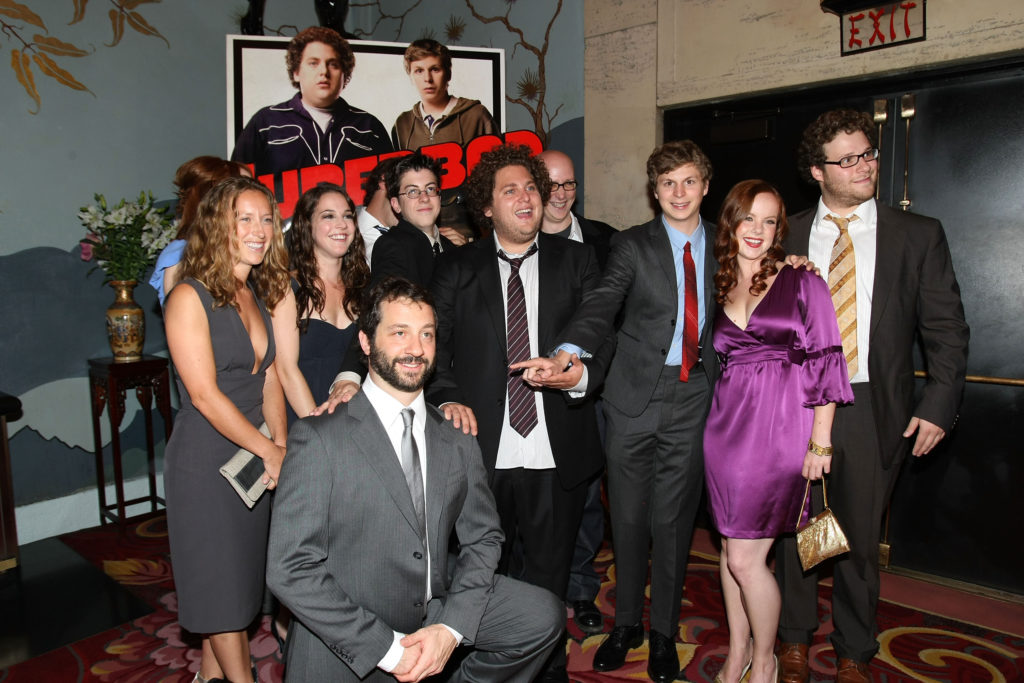 How old was Jonah Hill in Superbad?
Filming for Superbad began a year before its release in 2006. As per the film's IMDb, the only listed filming date is September 18, 2006. However, production is said to have continued into the following year.
Hill, born on December 20, 1983, would have been 22 years old around the time of the listed Superbad filming date but would have celebrated his 23rd birthday before filming wrapped the following year.
The film was released in August 1984, meaning the now 38-year-old actor would still have been 23 when it premiered.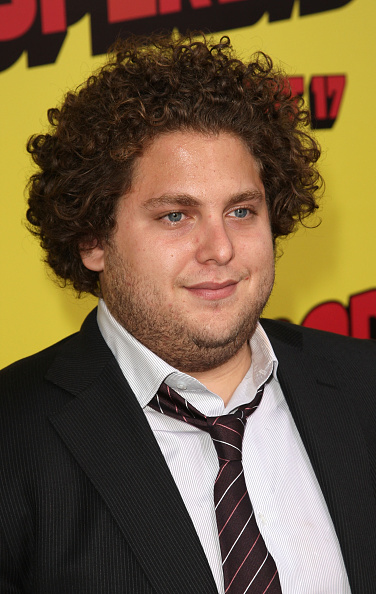 A look at the other Superbad cast's ages during filming
Michael Cera, who starred alongside Hill as high-school bestie Evan, would have been 18 years old, celebrating his 19th birthday before its release in cinemas. Cera, now 34, has gone on to star in Scott Pilgrim Vs The World and Juno.
Seth and Evan's nerdy friend, the oddly named Fogell, was portrayed by Christopher Mintz-Plasse. He was born on June 20, 1989 so would have been just 17 years old during filming and 18 by the time it was released. As well as his Superbad role, the now 33-year-old actor will also be familiar to Kick**s fans.
Emma Stone, who played Seth's love interest Jules, would have also been 17 at the start of filming and 18 before it wrapped. Stone, 33, is now an Oscar award-winning actress thanks to her role in La La Land.
Evan's love interest Becca, portrayed by Martha MacIsaac, would have been 21 years old at the start of filming, turning 22 that October. You may recognise MacIsaac, now 37, for her feature in Family Guy as Meg's friend Patty. She has lent her voice to the animated series since 2012.
Related Topics