It was announced yesterday that pro bodybuilder Phil Hernon had passed away. The sad news has been shared on social media with fans curious to know what age Phil Hernon was.
Phil Hernon's death announced on social media
The bodybuilder's death was confirmed by his partner Pamela Guererri in a post on Facebook yesterday (Friday, 20 August). At the time, she revealed Phil Hernon's death followed a "sudden recent decline" in health.
She wrote: "It is with deep sadness that I have to make this post. With a very heavy heart, I'm letting you all know that last night Phil passed away peacefully after a sudden recent decline."
Guererri added: "He had been starting to do well, so this is very unexpected. God bless you Phil, you are very loved and will be missed tremendously."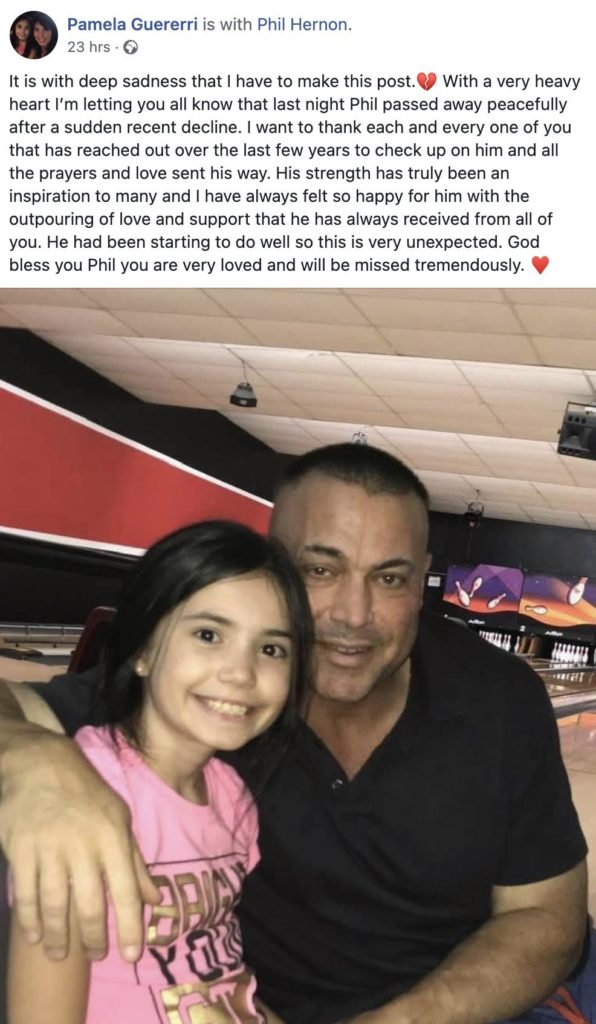 News of his death was shared among the bodybuilding community by American fitness magazine Muscular Development on Instagram.
The post read: "We are sad to report the passing of 1995 USA champion Phil Hernon. Our condolences to all who knew and loved him."
CELEBRITY: Fans wonder if LeBron and Derwin James are related after "boys" tweet
How old was Phil Hernon?
Phil Hernon was born 31 March 1966, meaning his age at the time of his passing was 55.
Hernon's passion for bodybuilding started when he was aged 12.
Talking of his motivation to start training, he told Mar-Tan.com: "I started training at the age of 12 when my father bought me a weight set for Christmas.
"I was very sickly as a child, and I could never go outside because I had allergies. He bought me a weight set so I'd be able to lift weights and keep active."
He became a competitive bodybuilder in 1987, with his career peaking in 1995 as he won the NPC USA Championships.
TRENDING: What is baca? Drug featured in Reminiscence film sparks interest
EXPLAINED: Who is Larry Harlow's wife? Meet María del Carmen Harlow Kahn
Fans pay tribute to the late bodybuilder
Many fans have shared tributes to Phil Hernon on social media following his sudden passing:
We send our condolences to Phil Hernon's family and friends at this difficult time.
Related Topics