Who is George Papadopoulos' wife, Simona Mangiante? Papadopoulos has recently received a full pardon from President Trump. The former campaign aid had previously pleaded guilty to lying to FBI agents during the investigation into Russian involvement in the 2016 presidential election.
Who is George Papadopoulos?
Born on 19 August 1987, Papadopoulos was a former aid to President Donald Trump.
Papadopoulos got his BA in political science and government from DePaul University, Chicago. He also completed an MSc in security studies at University College London. From March 2011 to September 2015, he worked as a research associate for think tank The Hudson Institute.
He is currently an independent oil, gas and policy consultant and is also the author of a book called Deep State Target.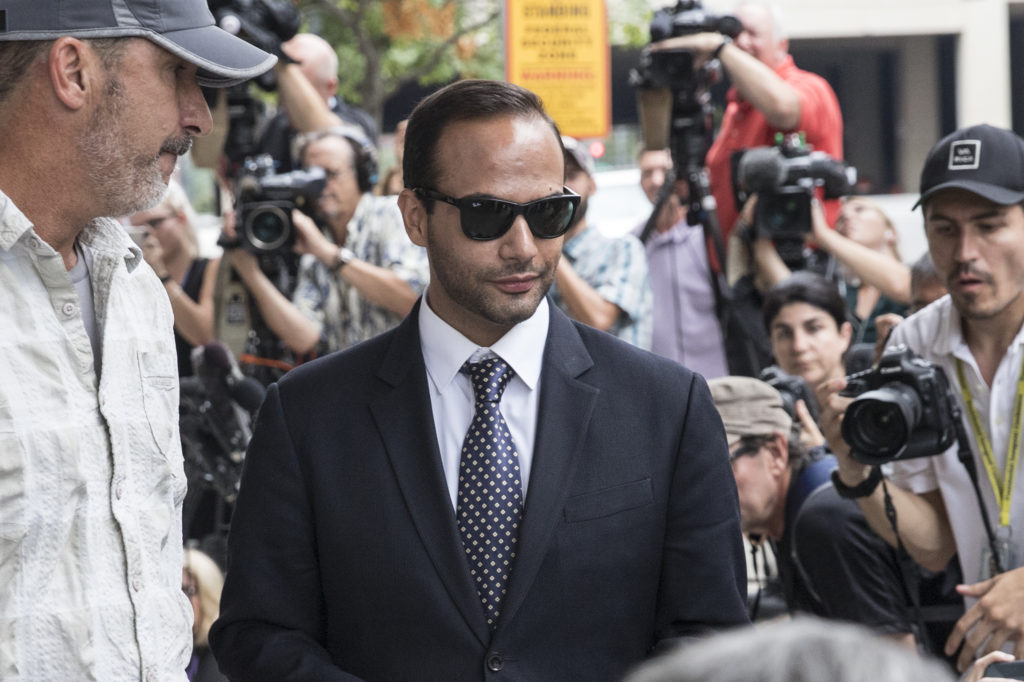 Meet George Papadopoulos' wife, Simona Mangiante
George Papadopoulos' wife is Simona Mangiante. She is an Italian lawyer, actress, model and fashion designer, originally from Casterta, a city near Naples in the south of Italy.
Mangiante studied law at the University of Naples Federico II and also spent some time studying at the University of Valencia focusing on international law.
She is best known for her roles in Affairs on Capri and Papa. Her next role is playing Brigette Bardot in the drama Hotel Du Cap.
Before getting into acting, Mangiante worked for the European Parliament in Brussels. She also has her own swimwear line.
Mangiante was also interrogated as part of the Russia investigation, once her then fiancé, Papadopoulos, had pleaded guilty to lying to the FBI.
The couple met on the professional social media website LinkedIn. George sent the first message and the two began to talk. They met in person for the first time in April 2017.
George and Simona were married on 2 March 2018 and Mangiante moved to California full time.
Mangiante recently tweeted that she was overjoyed about her husband's pardon.
Papadopoulos simply tweeted a passage from the Bible in response to the news.
Related Topics