The Pat McAfee Show took a week off recently, and has now returned – but Evan 'Foxy' Fox's continued absence has caused some to wonder what happened to him.
"I've come to realise that I'm a misfit", Pat McAfee wrote on Twitter yesterday (18 July 2022). Evan Fox retweeted him.
Yesterday's episode of the Pat McAfee Show racked up more than 275,000 views in its first 24 hours; 6,000 people have liked it on YouTube.
Several of the comments on YouTube, as well as on Evan Fox's most recent Instagram upload, seem to allude to something that happened to the popular video maker, although none mentions specifically what that thing is. What do we know?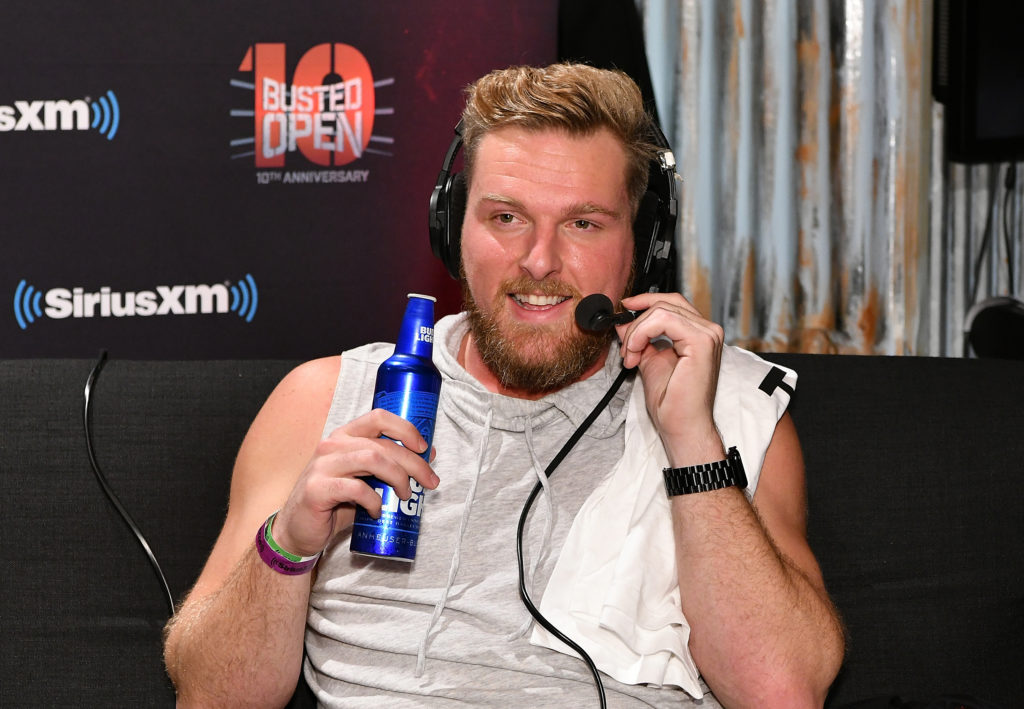 Pat McAfee Show returns triumphantly after weeklong hiatus but without Evan Foxy
American sports analyst, pro wrestling colour commentator and former football punter Pat McAfee took a break from broadcasting recently.
But he's now back in the saddle with renewed vigour.
He tweeted yesterday (18 July 2022) that, after his week off "and some self reflection", he's come to realise that he's "a misfit".
"Always have been in every chapter of my life," he said.
"I assume I always will be. Only place I truly feel alive is with a mic in front of me. I can't wait to be back on air tomorrow." And back he was, but without his video making partner Evan Fox(y).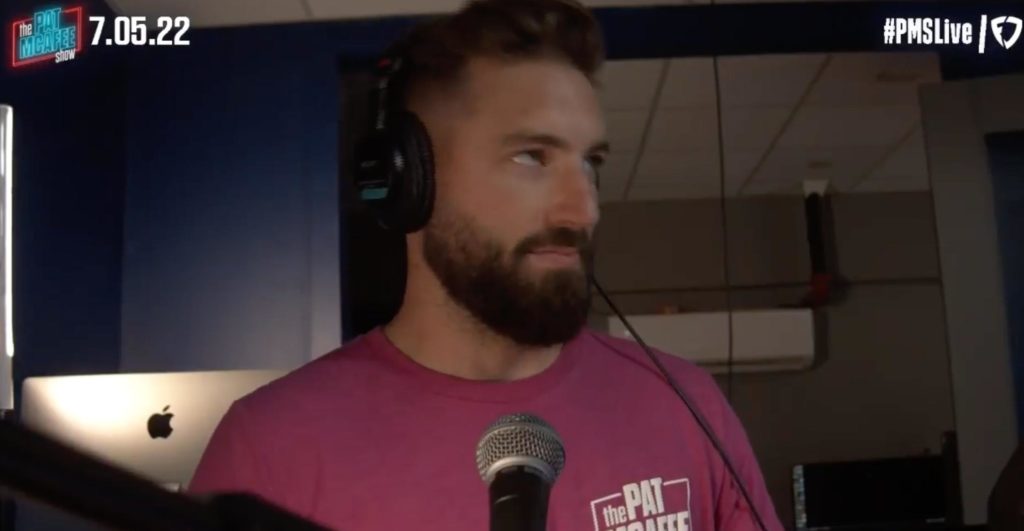 Fans offer 'Ts and Ps' to Evan Fox amid Pat McAfee Show absence
Prompted by revelations Pat McAfee made during yesterday's episode of his show, Evan Fox fans have flooded his most recent Instagram post with "Ts and Ps".
"T & P's Foxy", write several; "You got a lot of people that care about you man!" urges one. "We're excited to see you back at the other side of this."
"LOVE YEW EVVY, well wishes for you and yours. Everything will work out how it was supposed to."
Note that "Ts and Ps" in this context means "thoughts and prayers". But no one seems to know exactly what happened to Evan Fox to make him unable to return to the Pat McAfee Show yesterday.
Neither Pat McAfee or Evan Fox have publicly responded to the comments and concern. At this point in time, the exact reason for his absence is unknown.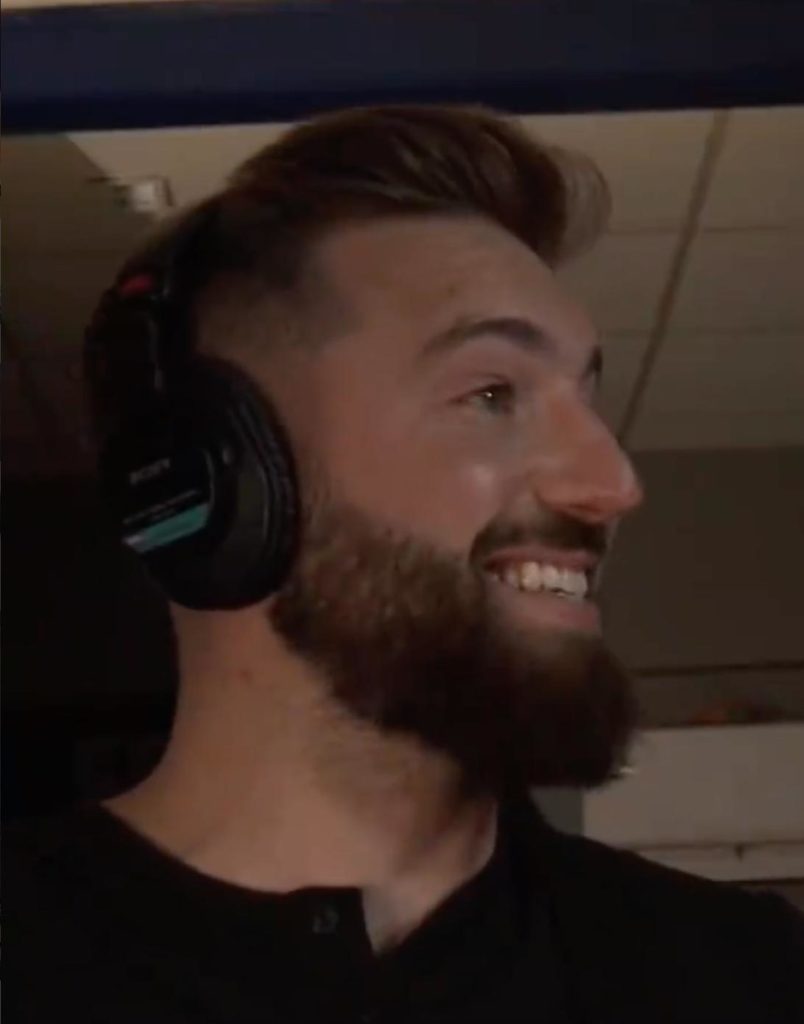 How long has Evan Fox been a part of the Pat McAfee Show?
Evan Fox has been a part of Pat McAfee's show since at least 2018. He's a behind-the-scenes man, however, some fans of the show might not have seen his face before.
The Lansing State Journal reported in March 2020 that he had shown the "it-factor" as Pat McAfee's videographer. He graduated from Michigan State University in 2017, meaning Evan Fox's age is likely not far from 26 at time of writing.
A petition to have him "never step foot in Ford Field again" ran in 2020, although it only collected 27 signatures, and may have been tongue-in-cheek.
Pat wished Evan happy birthday on Twitter on 4 August 2018. In the post, he described Evan "Foxy" Fox as "the young video wizard behind everything I do… Always a gentleman, always hard working, and always a guy I'm lucky to have on my team."
Incidentally, Evan Fox's mother picked up on the tweet, adding: "Happiness is knowing your child is in a great place surrounded by wonderful people who genuinely care about him! Thank you Pat McAfee."
People have been wishing him well on Twitter too
"Stay strong brother", wrote one of Evan Fox's fans, sharing a screenshot of yesterday's Pat McAfee show today.
Pat invited those watching to share a screenshot of a particular part of the broadcast to enter into a draw to win $500.
Another fan wrote that they were "SO glad the guys are back… Wanna give a shaht shat to Evan Foxy – hope everything is OK, pal."
Whatever he is going through, his fans wish him well.