The Boys has just wrapped its third season on Amazon Prime and fans are loving the twists and turns of the new season. However, some eagle eyed fans of show favourite Erin Moriarty think that she looks exactly like former Disney star Selena Gomez.
Moriarty plays Annie January, aka Starlight, in The Boys, while Selena Gomez has most recently been seen as Mabel Mora on Amazon Prime's Only Murders In The Building.
Are the pair related? Have they worked together before?
We take a closer look at the careers of these 'lookalikes'.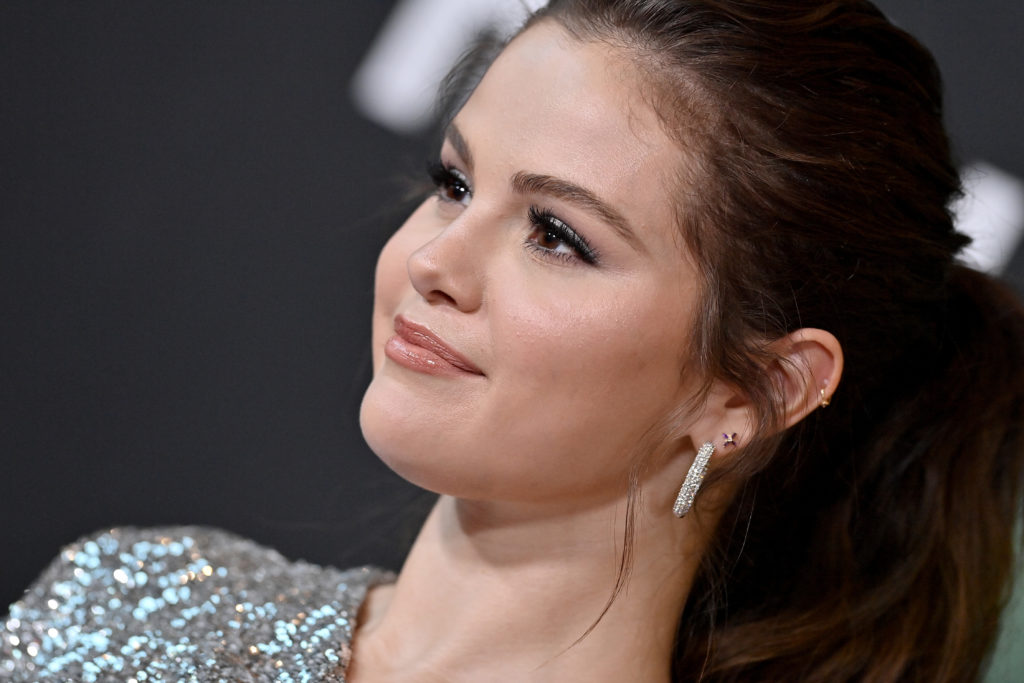 Fans think Erin Moriarty and Selena Gomez could be twins
While watching season three of The Boys, many fans have been struck by the resemblance between Erin Moriarty, aka Starlight, and singer/actor Selena Gomez.
Some even took to social media to share their thoughts on how the acting of the pair felt incredibly similar.
CELEB: Joseph Quinn gets emotional at Comic Con 2022 after some 'fan love'
However, Erin Moriarty and Selena Gomez are not related, they just look quite similar, (especially when Selena had her blonde hair).
The pair have also not worked together on any projects so far.
Who is Erin Moriarty?
Erin Moriarty is a 28-year-old actor from New York City. She began her acting career in 2010 with a role in the Emmy-nominated soap opera One To Live.
She then made guest appearances in series such as Law and Order and True Detective. She even appeared as Woody Harrelson's daughter in three episodes of the hit detective show.
Moriarty then made an appearance as Hope Shlottman in Jessica Jones alongside Krysten Ritter. However, her star-turn as Starlight in The Boys has been her breakout role.
TV: What does 'mon coeur' mean on The Boys? Kimiko's nickname explained
Selena Gomez's recent acting career explored
The former Disney star has been carving out quite a vibrant acting career. She has had roles in films such as Hotel Transylvania 3, The Dead Don't Die, Dolittle, and A Rainy Day In New York.
Her biggest role has come starring alongside comedy legends Steve Martin and Martin Short in the Amazon Prime series Only Murders In The Building.
In the show she plays Mabel Mora, a young woman, and true crime fanatic who lives in 12E at the Arconia. In series one her childhood friend, Tim Kono, is found dead in his apartment in the building, and Mora sets out to find out what happened, alongside her neighbours (Martin and Short).
Season two saw the introduction of high-profile actors like Cara Delevingne and Amy Schumer and picks up right where we left off in season 1.
Is there going to be another season of The Boys?
Yes! There is going to be another season of the hit Amazon Prime show. Fans can't get enough of The Boys and it has been officially renewed.
However an official release date for the season has not yet been announced. Karl Urban, who plays Butcher on the show, told Collider:
"We're starting I think August 22, we're going to be starting season four. So I'm getting back, getting my Butcher back on, and I can't wait. It's a fun gang to play with, we work hard and play hard, and I can't wait to see where they take the characters from where we leave them at the end of this season."
We can't wait to see what series four has in store for us.
Related Topics