Former Theranos chief operating officer Ramesh "Sunny" Balwani has been found guilty on 12 fraud charges, following a five-day period of deliberation – his ex-girlfriend Elizabeth Holmes, who founded the company, is due for sentencing on 26 September 2022.
Holmes founded Theranos in 2003 and was its chief executive. She admired Apple founder Steve Jobs and adopted his iconic black turtleneck look.
She and Sunny became romantically involved in the same year, around the time Holmes dropped out of university.
What do we know about how Elizabeth Holmes and Sunny Balwani's net worths compare in 2022? Who is richer?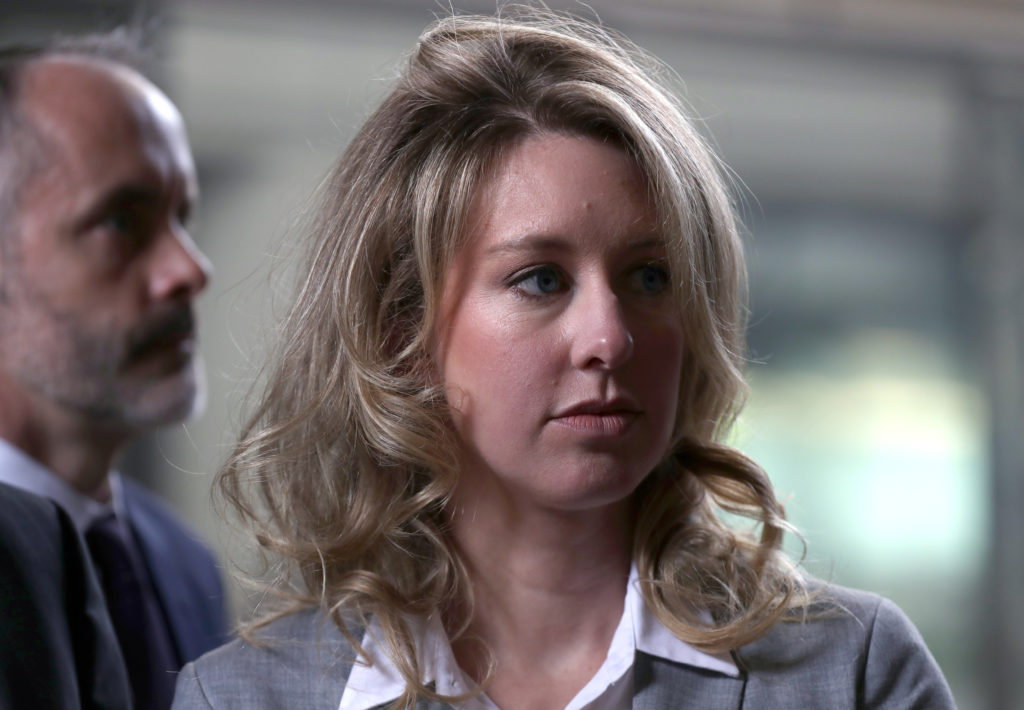 Who is richer? Elizabeth Holmes and Sunny Balwani net worth compared in 2022
In May this year, Fortune reported Elizabeth Holmes once had a net worth of $4.5 billion (£3.75 billion).
Her massive wealth and distinctive personal style earned her the moniker "the next Steve Jobs", but her net worth has since plummeted.
Forbes estimated in June 2016 that Elizabeth Holmes' net worth had plunged from sky high to absolute zero.
The revised figure reflected changes in the financial fortunes of her company, Theranos. In 2014, investors purchased shares in the health technology firm at a price that suggested a $9 billion valuation – hence the figure of $4.5 billion for Holmes' net worth.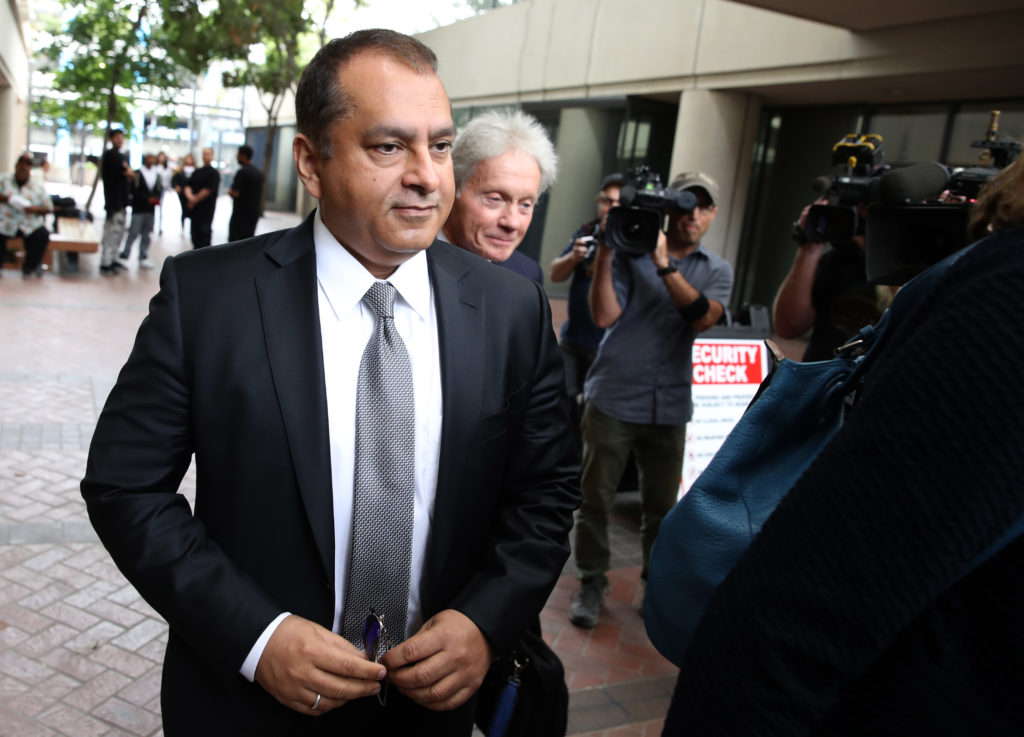 What was Theranos' value at the time and how did it affect Elizabeth Holmes' net worth?
Forbes consulted with venture capitalists, analysts and industry experts and, ultimately, adjusted its valuation of Theranos to a relatively modest $800 million.
"At such a low valuation," wrote the outlet at the time, "Holmes' stake is essentially worth nothing." The nature of the stock she held meant other investors would receive payment before her.
But that was in 2016. Has anything changed since then?
Fortune adds she's currently out on a $500,000 bail bond and is "living it up" in her Green Gables estate, worth $135 million. So the figure Forbes came to in 2016 – $0 – might not be a completely accurate reflection of Elizabeth Holmes' net worth in 2022. But it certainly captured a mood at the time.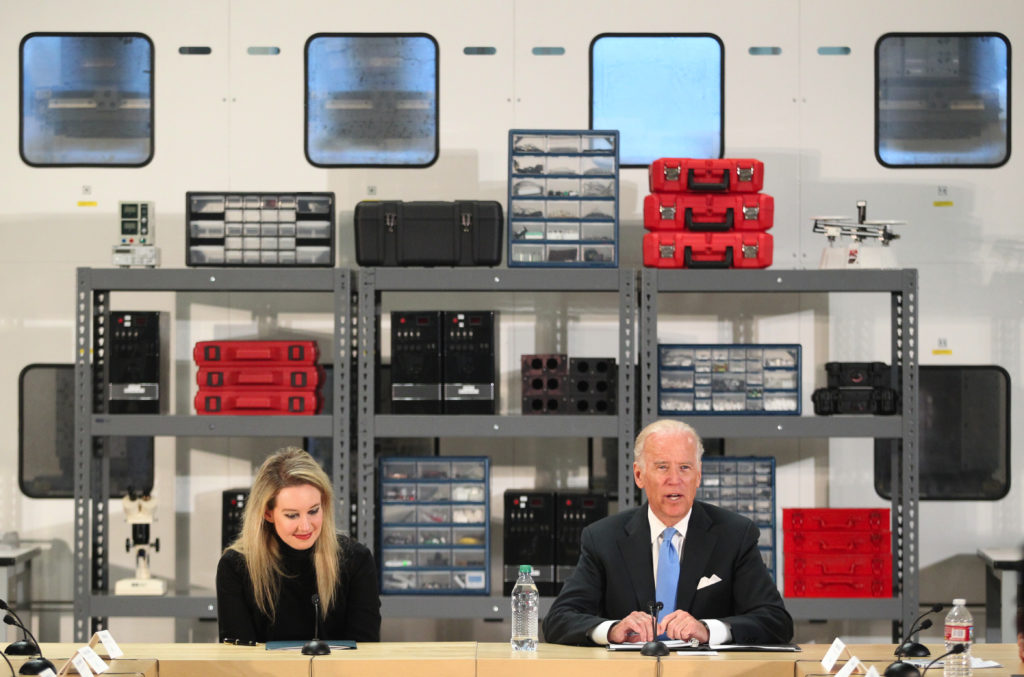 What about Sunny Balwani?
Before he became Holmes' boyfriend, Balwani launched his company CommerceBid in 1998. He was born to Sindhi parents living in Pakistan, and spent much of his early life in India.
In 2000, he sold his shares in CommerceBid for $40 million. He and Holmes got together in 2003; she appointed him as president and chief operating officer after bringing him on as an employee in 2009.
He resigned from the company in 2016. At the time, Sunny Balwani's attorney Jeffrey Coopersmith said his salary had been $1, according to Yahoo's reporting.
As of 2022, Ramesh "Sunny" Balwani's net worth is estimated to be $85 million – a far cry from Elizabeth Holmes' erstwhile figure of $4.5 billion, but cushtie compared to the revised figure of zero dollars.
What will happen to Sunny Balwani's net worth following his guilty verdict?
The net worth of Sunny Balwani is likely to drop following news he has been found guilty on 12 federal criminal fraud charges.
Fox Business writes Balwani and Holmes both "face up to 20 years in prison".
Elizabeth Holmes' sentencing date is currently 26 September; Balwani is due for sentencing on 15 November, according to the Mountain View Voice.
The outlet adds both are out of custody but US district judge Edward Davila upped Balwani's bond to $750,000 on Thursday. 
Related Topics