As the world is in a slow recovery, the fashion industry is gradully making its comeback
Most of the fashion events in 2020 have taken place behind closed doors and been broadcast digitally to showcase the new clothing designs.
Dolce & Gabbana showcased its first catwalk runway in Milan on Wednesday sticking to the social distancing guidelines, with the 260 people in attendance sticking to the one-metre rule and donning face masks. The showcase participants were advised that if they felt their temperature increase they would have to step back from the show.
The menswear collection was showcased on the grounds of Milan's Humanitas University, which happens to be a key location in the search for a covid-19 vaccine. Dolce & Gabbana have been funding medical scholarships since 2019 for the private and public medical training group.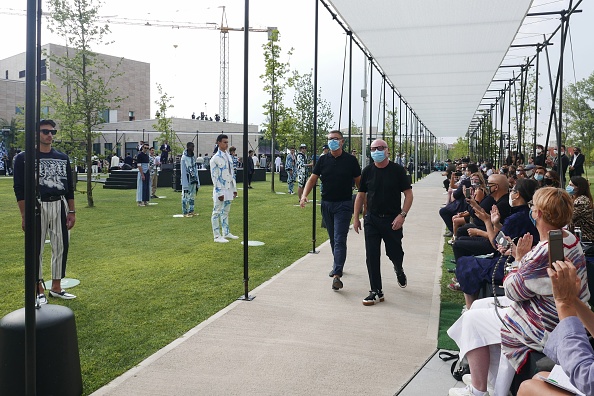 It comes after the mayor of Milan, Giuseppe Sala made the following statement on Tuesday "Milan is fashion and fashion is Milan". But the mayor advised that returning to normal needs to happen slowly and not go at full force due to health concerns.
Blue was a key colour for the D&G showcase with white and blue two-toned suits to blue shorts, a white shirt with a denim jacket. It was definitely a change of style for D&G, but went perfectly with the al fresco situation.
Before the show started, Domenico Dolce addressed the crowd in attendance saying: "The fashion show cannot be substituted with something on a screen. You need the physical contact, the human connection. Because fashion begins with people".
With the first show post-coronavirus show now complete, it is surely only a matter of time before other well-known designer fashion houses follow suit.