Does Anne Hathaway smoke? Her new film, Locked Down, out 5 March, has received mixed reviews from critics, but can be credited with reigniting the public's fascination with the Hathaway.
Does Anne Hathaway smoke?
Anne Hathaway has a history of smoking. People Magazine quoted her as saying, in a David Letterman interview, that she started smoking in 2008, after a particularly stressful summer.
Embroiled in the Vati-Con Scandal, Hathaway's then recent ex-partner Raffaelo Follieri pleaded guilty in Manhattan to misappropriating a $50 million investment from Bill Clinton and billionaire Ronald Burkle.  
Federal Judge John Koeltl handed Follieri a four-and-a-half year prison sentence. Hathaway did not receive charges, although she undoubtedly had a stressful few months.
How long did Hathaway smoke for?
The exact period during which she smoked is unclear. However, she talked candidly about the troubles she was going through in a 2019 interview with People magazine.
She said: "I thought movie stars had to have a certain body. I was just smoking, just smoking my nerves away and wasn't nourishing myself."
"I did everything so wrong for so long."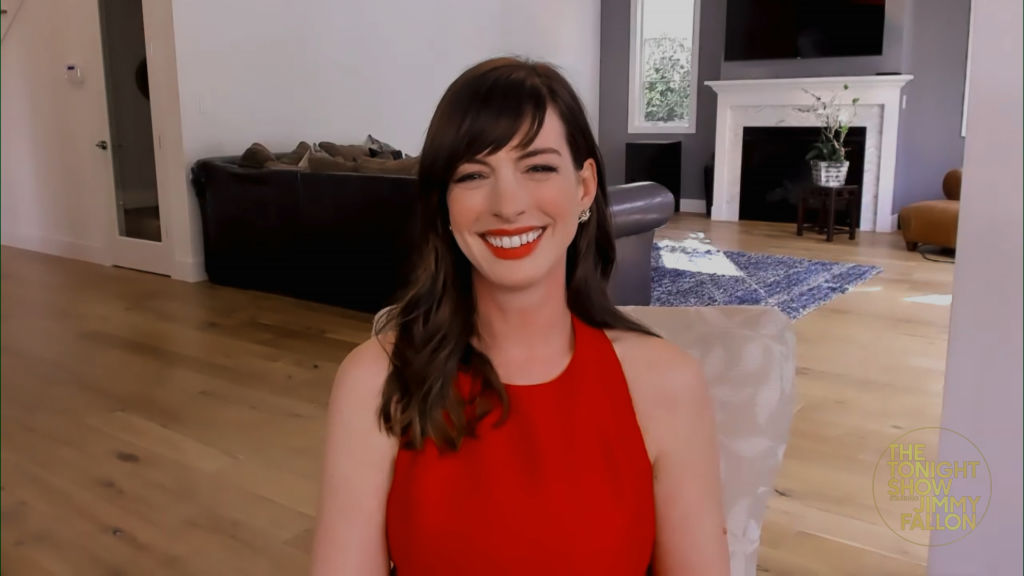 The Late Show website transcripts reveal that Hathaway admitted in 2008 to being a "secret smoker" for a while.
However, quitting smoking helped her go through a number of other important changes as well.
For example, she "stopped drinking, stopped eating meat and fish and stopped having fun. She's not a complete Vegan, though, since she still wears leather and eats cheese," ran Letterman's teleprompter.
A portion of the 2019 interview with People magazine is available to watch via HuffPost.
In the interview, she said her "feelings of inadequacy, insecurity and nervousness and anxiety" have now dissipated.
"Cut to 10 years later," she said. "I just figured out how to say thank you to life by trying to nourish myself, by taking care of myself, by not apologising for occupying space… which is not something I knew how to do 10 years ago."
Related Topics