A clip from an interview by Angus O'Loughlin and Dylan Alcott, of the ListenABLE podcast, with Australian storyteller DJ Hookie in which the quadruple amputee opens up about a particular part of his incredible story, has gone viral on TikTok.
Hookie's real name is Tom Nash. He's a "Forbes bottom 40 under 40", jokes his Instagram bio, and lives in Sydney.
The clip of him talking to the ListenABLE/From Your Pocket podcast has so far been viewed more than a million times, and has received over 150K likes on TikTok.
It has also understandably sparked curiosity about a number of things. What's DJ Hookie's story? How old was he when he lost his limbs? How and when can you watch or listen to the entire podcast episode? All this and more, below.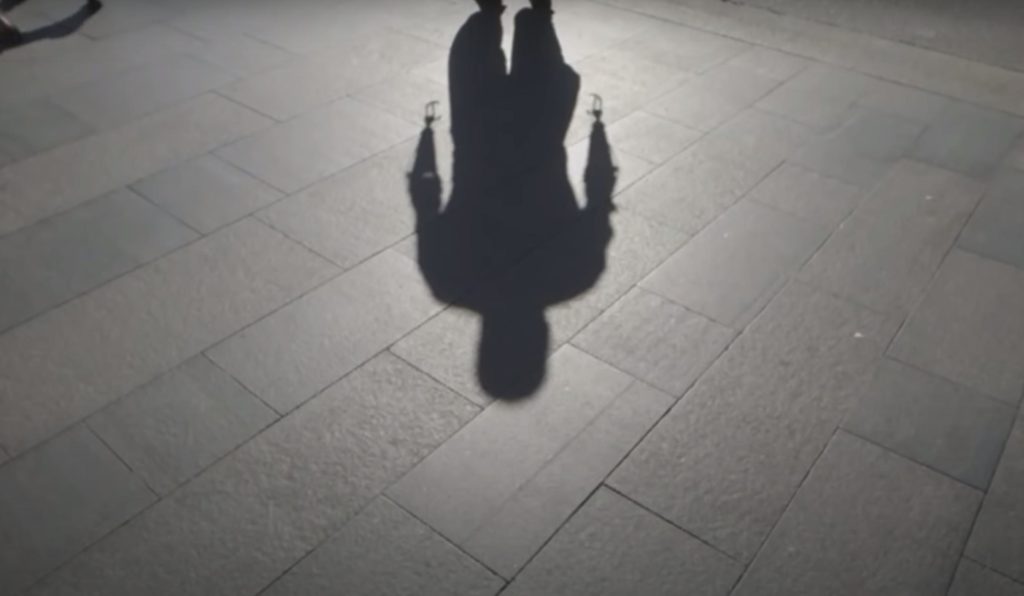 What's DJ Hookie's story? What happened to him?
"Coming close to death can be an educational experience," Tom Nash told an audience of several hundred at a TEDx conference in Sydney in 2019.
As a teenager, he contracted a disease that resulted in him having to have his arms and legs amputated.
He also spoke about his experiences for a short documentary produced by SBS The Feed in 2014. In 2001, DJ Hookie (real name Tom Nash) had both arms amputated at the elbow, and both legs amputated about 6in below the knee.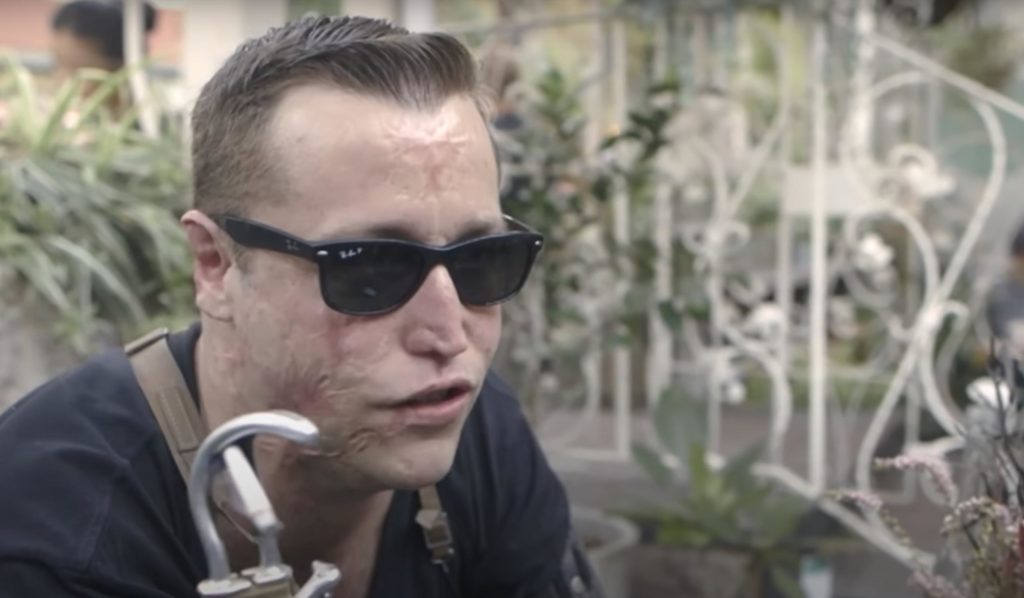 It took him a while to get used to his prosthetic arms and legs. "They were so foreign," he says. "It was such an alien object." But eventually he started to like them. "Just because, um, I don't know. They're cool. I just like them now."
What did he do before becoming DJ Hookie?
"When I was 19," he told the audience at TEDxSydney, "I contracted a disease that resulted in the loss of both my arms at the elbows, both my legs below the knee, and left enough scars on my face to elicit jealousy in Freddy Krueger."
Before becoming a quadruple amputee, Tom Nash played guitar. While he concedes he was never a particularly good guitarist, it was a hobby he enjoyed and fitted in with his passion for music in a more general sense.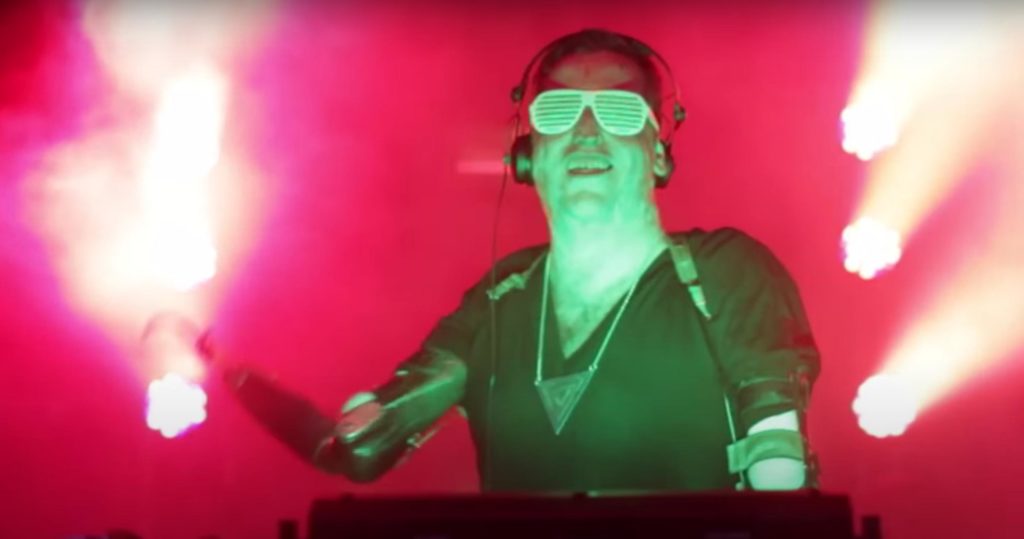 When he lost his arms, the idea he might not one able to play the guitar again plagued him. "It critically challenged my will to keep living," he says. But he consulted an engineer and designed a slide system he could work with his hooks. 
"If Ray Charles can play the piano while blind as a bat," he said to himself, "let's get to work on a solution for this guitar problem."
Kids ask him whether he's a robot or pirate
Kids will often ask him, he says, whether he's a "robot or a pirate". To which he answers… "Yes."
"I've probably had to answer over 2,000 different taxi drivers as to what's happened to me," DJ Hookie says in the 2014 SBS documentary.
"I usually swing them a [nonsense] story like a shark attack or I was an acrobat for a while. I've had an illustrious career."
Nash accepts it's a "natural thing" for people to be curious about the part of his story that preceded his amputations and his becoming DJ Hookie – but it's "also natural for me to get extremely bored by it", he says.
"I'm sick of telling that story. I don't care any more. If you care, you can Google it."
When and how to watch/listen to the full DJ Hookie interview
Yesterday, a clip from the latest ListenABLE/From Your Pocket podcast blew up on TikTok. During the clip, DJ Hookie tells the story of the "absolute last memory" he had before his quadruple amputation.
The From Your Pocket social media team describes Nash as "the ultimate charmer – even when losing his arms and legs".
And true enough, his irreverent, honest wit is popular with TikTok audiences. Within a day, the clip has picked up 1.3 million views and 158.3K likes.
The entire interview will be available on Monday, 25 July 2022 on Spotify, Apple and YouTube. From Your Pocket also urges fans to "check us out at ListenABLE podcast".
ListenABLE is one of From Your Pocket's podcasts. Its message is to challenge what people think it's like to live with disability. Its hosts are Dylan Alcott and Angus O'Loughlin.
Related Topics