As news of British actor David Warner's death breaks this July, we take a look at some of the iconic and overlooked roles throughout his career.
Warner passed away at the age of 80 due to a "cancer-related illness" as reported by The Guardian. He was confirmed to have passed on 24 July 2022, just days before his 81st birthday.
A veteran of both stage and screen, David Warner took on a variety of roles from Hollywood blockbusters to staging Shakespeare with the RSC. But the actor also dabbled in the world of cult television back in the nineties starring in David Lynch's Twin Peaks.
The Focus takes a look at David Warner's role in the iconic TV series, as well as some more fan-favorite characters which have resurfaced as news of his death circulates.
***SPOILER WARNING*** If you have yet to watch Twin Peaks, details of David Warner's role in the series are to be discussed throughout the piece.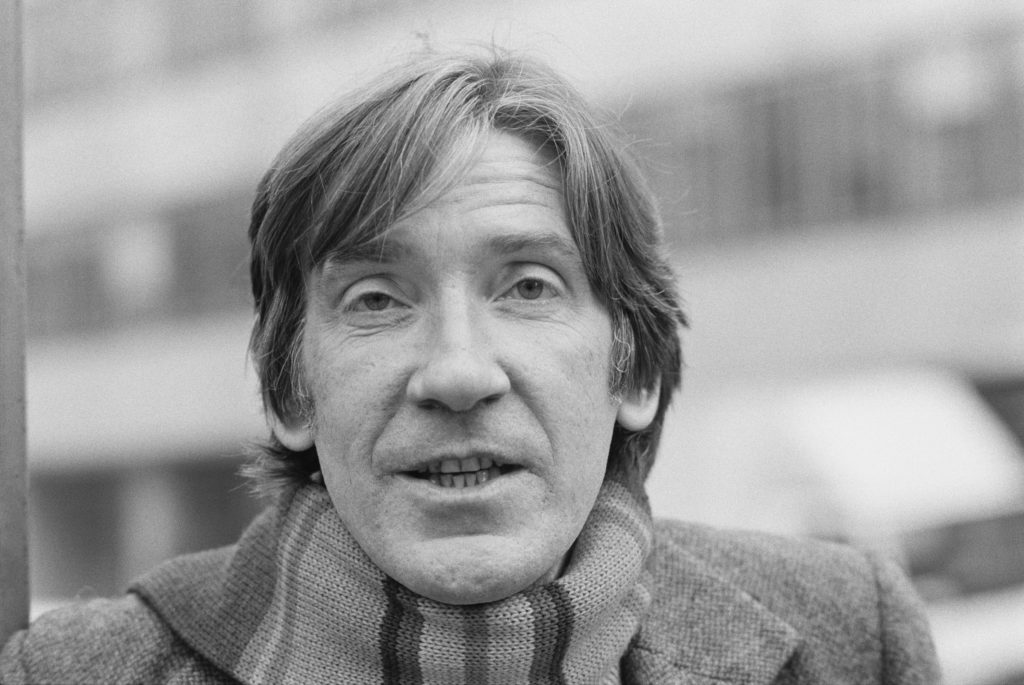 Who did David Warner play in Twin Peaks?
British actor David Warner took on the role of Thomas Eckhardt in David Lynch's classic TV mystery Twin Peaks. He starred as Thomas in the second season, appearing in just three episodes.
Speaking to AV Club about taking on the role, Warner explained: "I knew nothing about Twin Peaks except that it was a TV series. So I just went in blind and did my best. I believe he was a character that people had talked about in other episodes before he arrived, wasn't he? But I had no idea about him, so I just went in and did my best."
Warner also revealed that he wasn't directed by David Lynch but by Diane Keaton in his episodes. So, there's a curveball!
NEW: Pentagon to officially open central hub to investigate UFO sightings across US
Revisiting Thomas Eckhardt's role in Twin Peaks
As David Warner explained to AV Club, there was a lot of talk about Thomas Eckhardt before his character arrived on screen.
Eckhardt is linked to Josie Packard, his ex-lover, and employee who at this stage in the series has gone rogue. Thomas Eckhardt is a businessman originally from South Africa but who emigrated to Hong Kong. He and Josie Packard had become acquainted in the 1980s but parted ways when Josie left China with Eckhardt's former business partner, Andrew Packard.
Thomas, with the help of Josie, organized the killing of Andrew Packard, which is revealed in season 2 episode 22. Although we know Andrew Packard is alive and well, which becomes news to Thomas Eckhardt in the following episode.
Thomas Eckhardt ultimately passes away after being shot by Josie Packard and then Agent Cooper.
Where to watch Twin Peaks
Viewers in the US with a Showtime subscription can currently catch Twin Peaks on their streaming site or through Amazon Prime. The series is not available on other streaming services such as Netflix, Hulu, or HBO Max.
Viewers in the UK with a Sky subscription will be able to watch the latest series of Twin Peaks, Twin Peaks: The Return, on Sky.
You will be able to stream all episodes of Twin Peaks on Amazon Prime for a price. Paramount+ subscribers will be able to stream on Amazon Prime for free. If you do not subscribe to Paramount+, you can purchase individual episodes for £2.99, or a whole season at £12.99. Viewers in the US can purchase individual episodes on Amazon Prime for $2.99 or a whole season for $6.99.
TV: Actress cast as new Claudia in Interview With the Vampire remake will be significantly older than original
Fans and friends pay homage to the late David Warner
The array of roles David Warner took on throughout his career has led to an incredibly diverse fanbase, spanning generations. Some of the notable projects throughout his career include Titanic, Star Trek, The Omen, and Tron. Warner also held roles in Mary Poppins Returns (2018), Doctor Who, and Teenage Mutant Ninja Turtles II.
As news of David Warner's passing circulates, friends, fans and colleagues have paid tribute to the late actor.
Director Edgar Wright tweeted: "Very sad to hear of David Warner's passing, an actor with a huge legacy on stage & screen and unforgettable roles in; Morgan: A Suitable Case For Treatment, Straw Dogs, From Beyond The Grave, The Omen, Time After Time, Time Bandits, Tron, Titanic and much more. He will be missed."
Sherlock actor Mark Gatiss tweeted: "I grew up in awe of David Warner as a stalwart of so many of my favourite movies. To work extensively with him and to call him my friend was a gift beyond words. Goodnight, sweet Prince."
"Absolutely my favourite actor as a young, aspiring actor: his ability to convey glassy fragility or cold amorality without doing anything facially was a true acting gift," a friend and fan tweeted.