It has been announced this morning that WAG Rebekah Vardy will be suing Coleen Rooney for libel over THAT tweet.
The wife of Leicester City striker Jamie Vardy issued the claim for defamation against Mrs Rooney on 12 June this year, but news has only reached the media this morning.
This comes after the internet-breaking tweet heard around the world in October of last year that claimed it was Rebekah Vardy who had been leaking stories about the Rooney family to the press.
The tweet caption from Coleen said: "This has been the burden of my life for years now and finally I have got to the bottom of it……" and then went on to explain her findings.
The WAG stated that she had found private posts and stories from her personal Instagram had been making news in The Sun newspaper.
Her claim that an in-depth knowledge of these stories surrounding her family and friends had all been printed without her permission or knowledge struck a chord.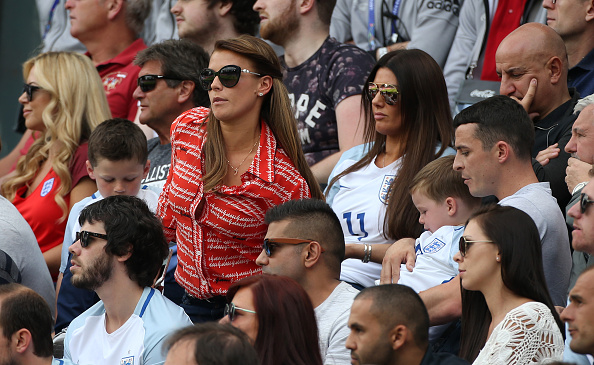 Wayne Rooney's wife stated that due to the material coming out she had come up with a plan to to catch the perpetrator out.
In her social media post she said that she blocked everyone from viewing her story on her private Instagram bar one account.
She goes on to state that in this time as part of her plot she decided to post fake stories to the platform to see if they would appear in The Sun, to which she exclaims: "And you know what, they did!"
These false events included a story about gender selection in Mexico, returning a TV and a fiction about the basement in her new home flooding.
In the dramatic social media post, Coleen said 'it was tough keeping it to myself', going on to say that she had to as now she 'knew for certain which account/ individual it's come from."
It was the final line in the post that has cemented its place in pop culture history using an ellipsis by way of building suspense- "It's………. Rebekah Vardy's account."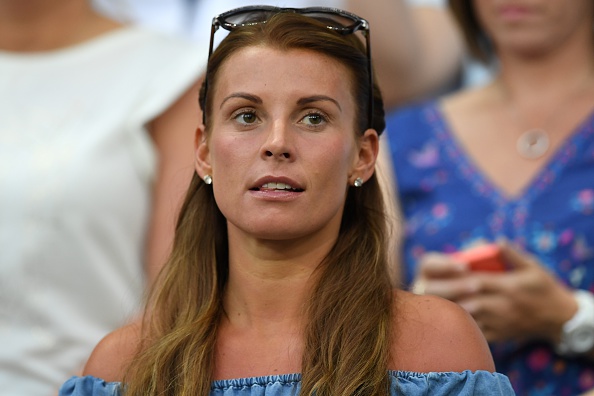 This tweet from the mum of four on 9 October last year had already received 14.8k retweets and 73.5k likes by 9.29am that morning, mere hours after it had been posted.
The post eventually had over 300,000 likes and 56,000 retweets.
Mrs. Vardy quickly responded with a post of her own stating 'I wish you had called me if you thought this', going on to say she didn't need the money and various people had access to her account.
This soon became a social media frenzy with the press labelling Rooney 'Wagatha Christie', based on detective novel writer Agatha Christie.
Stars across the globe commended her detective work.
Chris Hughes of Love Island fame retweeted the post with the caption "This is the best detective work since Columbo aired in February 1958. Feel for Coleen."
Presenter Dan Walker wrote: "Wow! Wait for it #ColeenisColumbo."
Even Pointless host and comedian Richard Osmond chimed in with "'I will vote for any political party who agrees to immediately give us the rest of the day off so we can follow this Coleen Rooney/Rebekah Vardy thing properly." In the lead up the election.
A social media obsession
What is even more interesting is how deeply ingrained in social media culture the spat has become.
Instagram page 'Loveofhuns' today posted 'Wagatha Christie continues. It's…..Rebekah Vardy's lawyer's account'.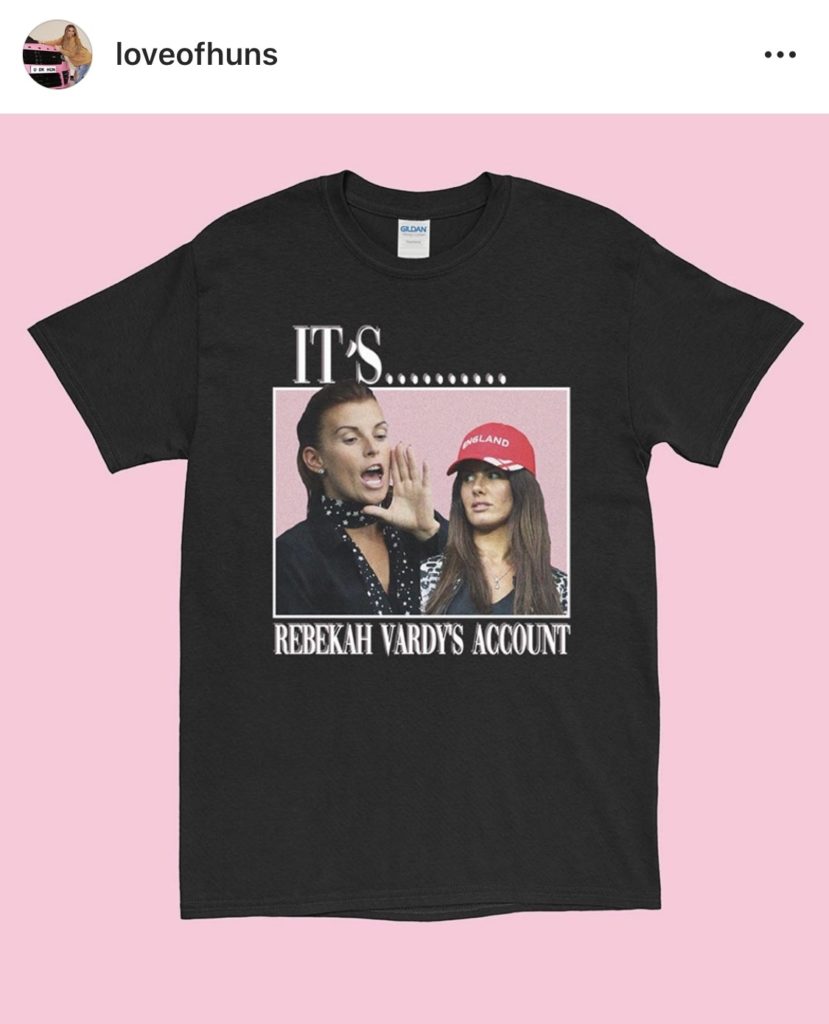 The account also printed their own T-shirt including pictures of the two women with the 'IT'S………' above their picture and the 'Rebekah Vardy's Account' stated below, the post itself nearly receiving 15,000 likes.
Other production and marketing companies and the everyday social media user alike have indulged in the drama with the iconic quote being printed on everything from tote bags to mugs, to pumpkins, and it has inspired Halloween costumes.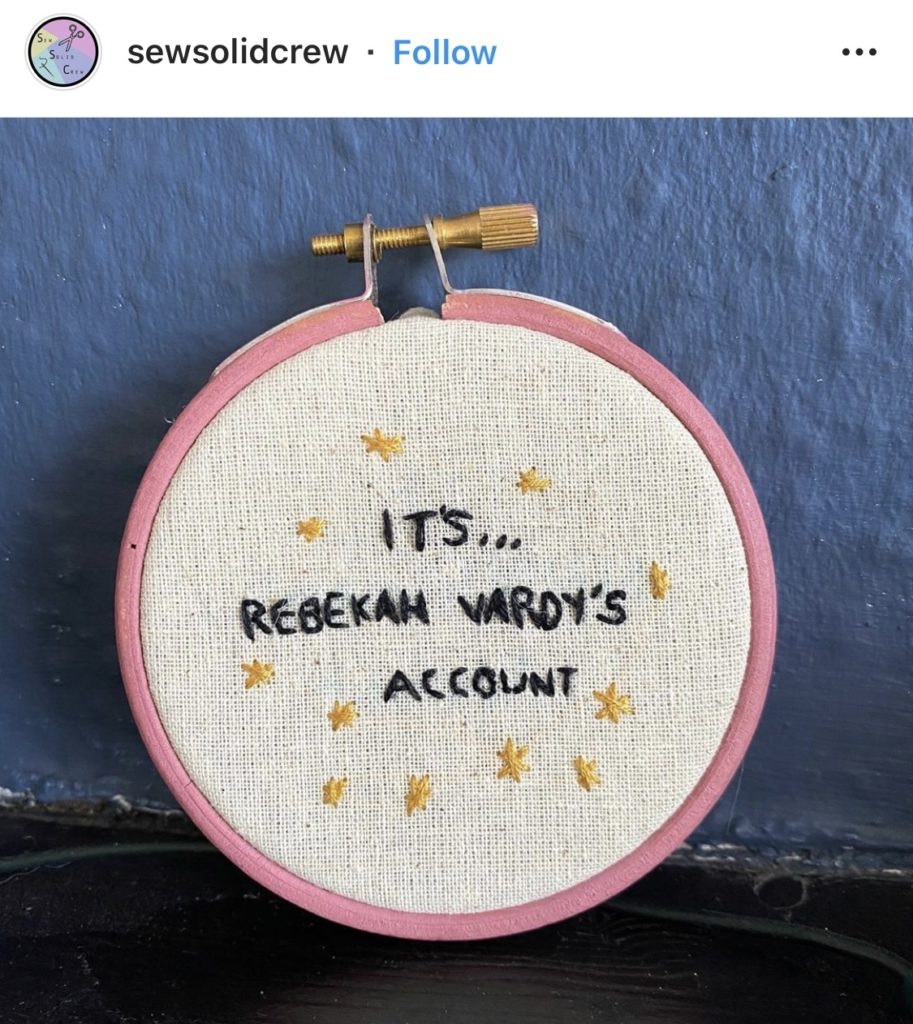 The tweet was even used by Dr. Richard Johnson, who lectures in politics at the University of Strathclyde, in lectures about how to write a perfect abstract.
It would seem the level of thought and preparation in both the statement and the investigation from Coleen and the now iconic ending is what helped build the shock-factor that caused the media frenzy.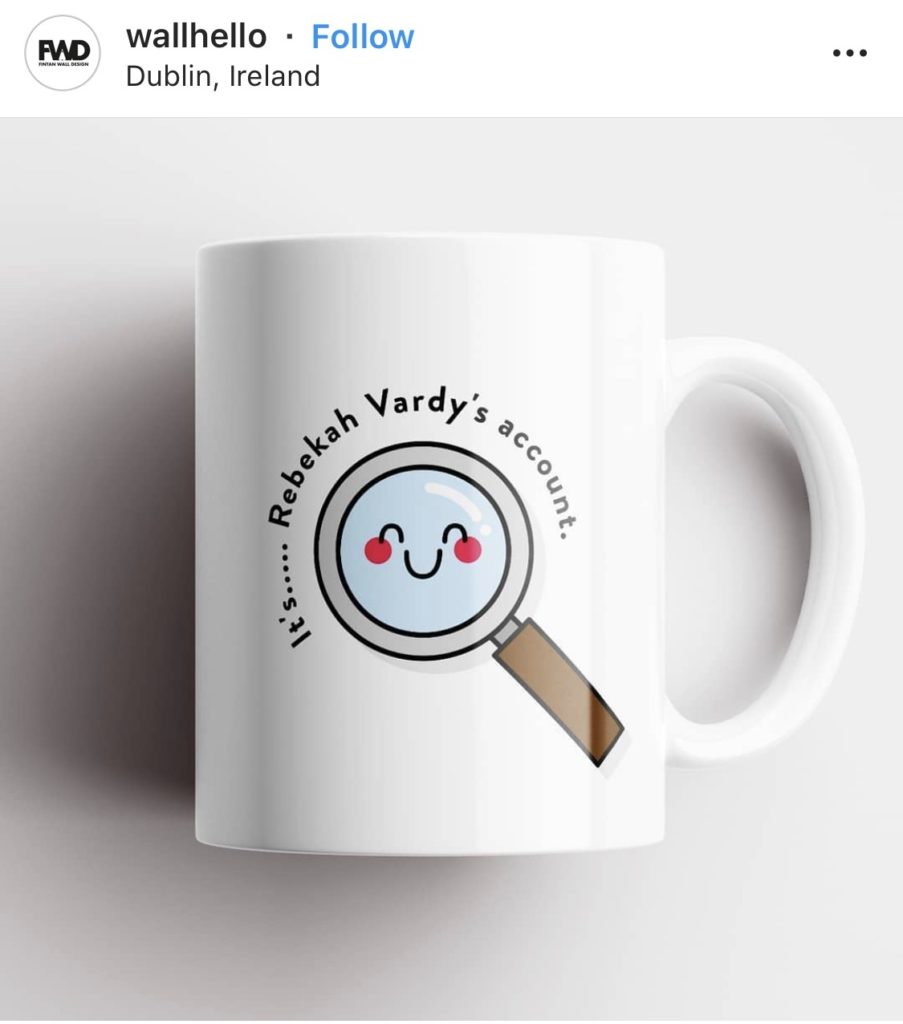 As both women are wives of famous Premier League footballers, there has always been an element of interest in their lives and everyone loves to know the inside scoop.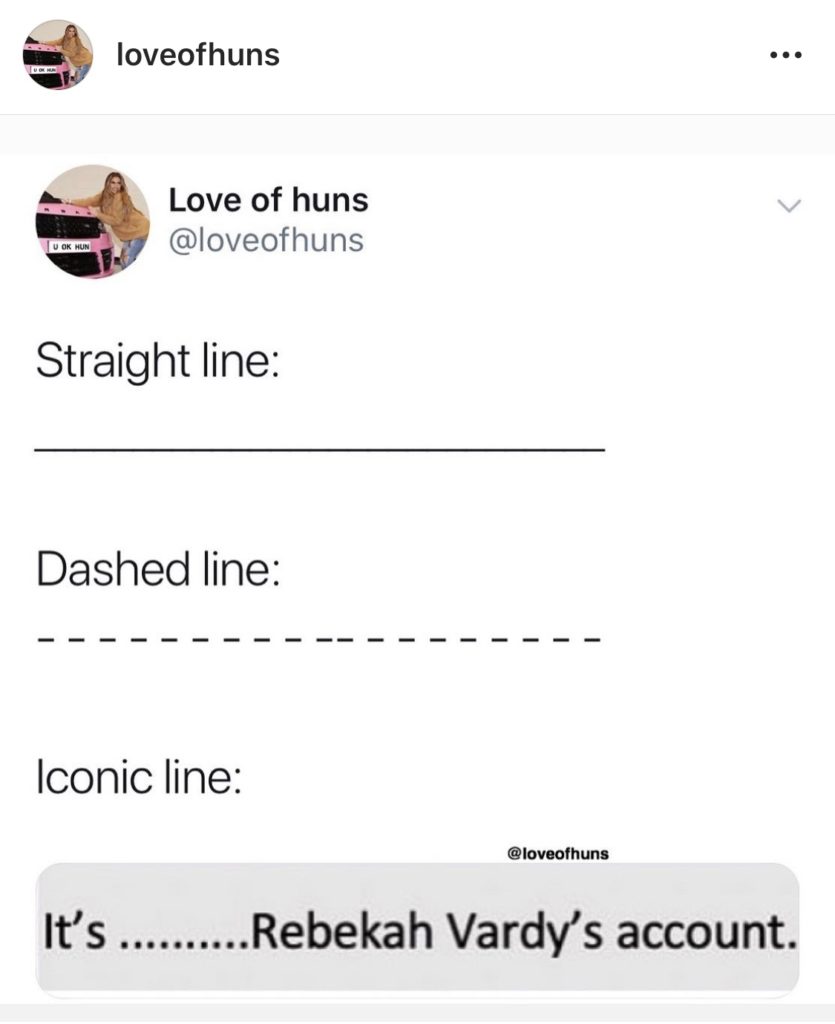 Rebekah Vardy is said to be launching a lawsuit to the tune of £1million after the initial release of the statement from Coleen nine months ago.
The two have been trying to settle their feud outside of court to no avail, with claims from The Sun that the case could cost at least £500,000 for each WAG.
It has been stated that Rebekah Vardy wants her name cleared with a full public apology from Coleen, as she has refused she has gone ahead with filing the paperwork at the High Court.
Related Topics