Celebrity stylist Chris Horan celebrated his birthday yesterday with many of his famous pals taking to social media to wish him a happy birthday. Now fans are curious to know Chris Horan's age and his career so far.
Who is Chris Horan?
Chris Horan is a stylist best known for his work that appears on the pages of magazines such as Teen Vogue, Wonderland and Flaunt.
Horan has also styled celebs for numerous red carpet appearances. Some of his most well-known clients include The Goldbergs' Rowan Blanchard, Riverdale's Camila Mendes and Euphoria's Barbie Ferreira.
Elsewhere he has also styled looks that have featured as part of some well-known artists' music videos. His most recent project saw him style Alessia Cara for her video Sweet Dream, which was released last week (15 July).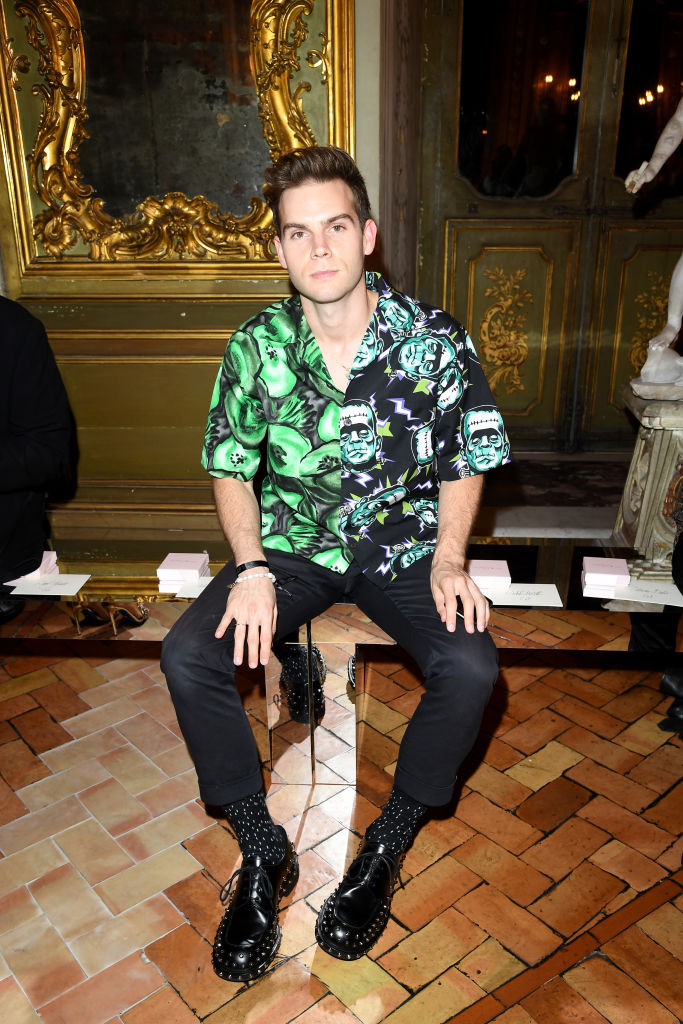 CELEBRITY: How many children does Derek Fisher have?
TRENDING: How to track down the chocolate-filled waffle snack Muddy Bites
How old is the stylist?
As some of the stylist's celebrity pals and clients took to social media yesterday to celebrate his birthday, some fans are curious to know Chris Horan's age.
Chris Horan was born on 20 July 1991 meaning he is currently 30 years old.
Among the many birthday messages, actress Rowan Blanchard shared a sweet tribute to Horan as she thanked him for his fashion guidance over the years.
In the post, she wrote: "Chris, happy birthday my love. Thank you for seeing something in me when I was just 12 and letting me blossom under the safety and guidance of your wing."
EXPLAINED: Is Alicia Silverstone's movie The Crush a true story?
Chris Horan and Rowan Blanchard's fashion friendship explored
Horan and Blanchard first started working alongside each other when the stylist was hired to style the cast members of Disney show Girl Meets World in its then upcoming press tour.
After hitting it off, the pair have continued to work alongside each other over the years. In an interview with Teen Vogue last year, Horan opened up on their friendship.
Talking to the teen magazine, he said: "[Rowan], as a 12-year-old, would put on a Marc by Marc Jacobs dress and would start dancing and make it fun for everybody. A very special aspect of working with Rowan is that we always have fun and she is still that way."
Related Topics