New York Jets defensive end Carl Lawson has suffered a devastating season-ending injury, ruling him out of the 2021 NFL season. Lawson's girlfriend Rachel Dincoff happened to compete at the 2020 Tokyo Olympics.
Lawson out for rest of season
On Thursday, 19 August, it was revealed Carl Lawson suffered a ruptured Achilles tendon during joint practice with the Packers.
Lawson will miss the 2021 season, and underwent an MRI immediately after being carted off the practice field. 
Lawson's absence is a big blow for the Jets' defensive ambitions ahead of the new season.
Carl Lawson and girlfriend Rachel Dincoff appeared in a interview together
Before the injury, Lawson sat down with Good Morning Football to discuss his hopes and expectations for the upcoming year.
Lawson signed a three-year, $45 million contract with the organisation in March of this year.
Carl Lawson's girlfriend is Olympian Rachel Dincoff, who joined him in the interview.
You can watch the interview in full here.
How did they meet?
Carl Lawson and Rachel Dincoff met while attending Auburn University in 2013.
During the early years of their relationship, the couple lived apart in order to follow their dreams of becoming professional athletes.
Lawson was in Cincinnati, after being drafted by the Bengals, while Dincoff was in New Mexico training for the 2020 Olympics. They would often go months at a time without seeing each other.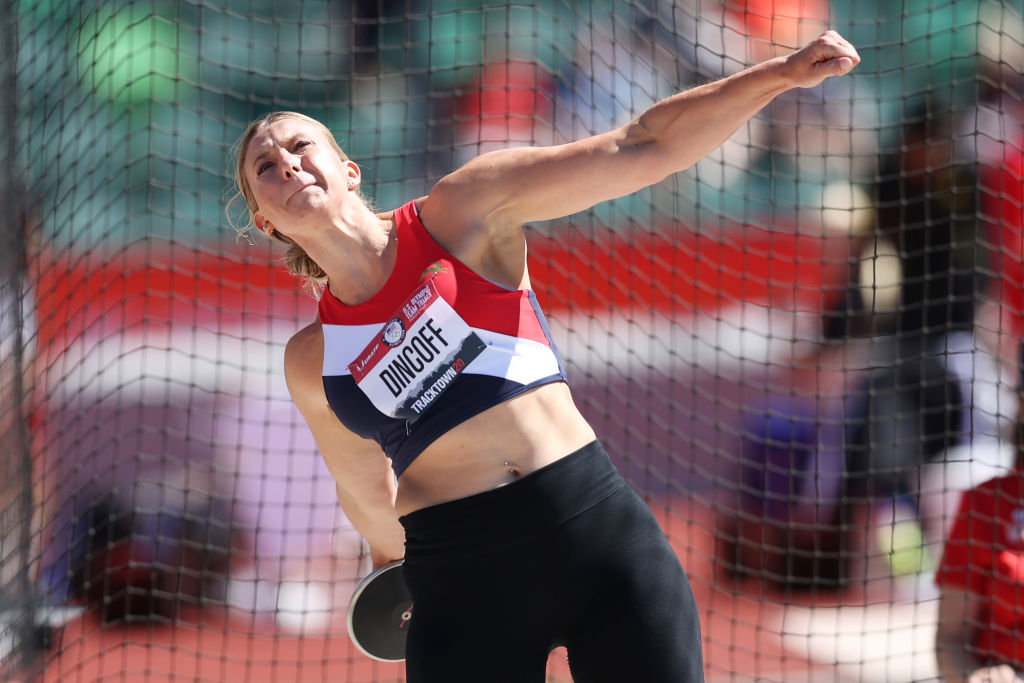 In 2018, Dincoff told ESPN: "We're in no rush to get married or have kids. We've had these dreams longer than we've known each other.
"These are our priorities. We've got to make these happen so we feel satisfied inside. I think our relationship… we just kind of complement each other. We understand each other and each other's situations.
"It works out to be a really healthy situation. We've been very blessed to be able to make this work and not feel like we're losing each other."
Clearly they made things work, as the two remain together to this day.
More on Rachel, including her involvement at the Tokyo Olympics
The Tokyo Olympics represented Dincoff's first Olympic Games, where she competed in the discus.
The 27-year-old also competed in shot put while at Auburn University.
Her personal best in the event was 16.76m at the 2015 NCAA Outdoor Championships.
She finished third at the US Olympic Trials, throwing 197ft, 6in.
Her personal best is 211ft 4in.
She had a disappointing Olympics in Tokyo, throwing 56.22 to finish twelfth in her qualification group.
Rachel Dincoff on social media
Her Twitter account can be found here, while on Instagram she has more than 6.5k followers.
Related Topics