Cardi B is keeping it real with her fans as she threw off her wig at a festival in Norway this week. The WAP singer decided to give her fans in the crowd a bit more than they were anticipating.
The Bodak Yellow singer is known for pushing boundaries in both her music, and her performances.
But this isn't the first time Cardi B has taken off her wig mid-performance. She did so previously in 2019, causing fans to show their support for the rapper.
We take a closer look at exactly what happened at the Stavern festival this week.
TRENDING: Joseph Quinn gets emotional at Comic Con 2022 after some 'fan love'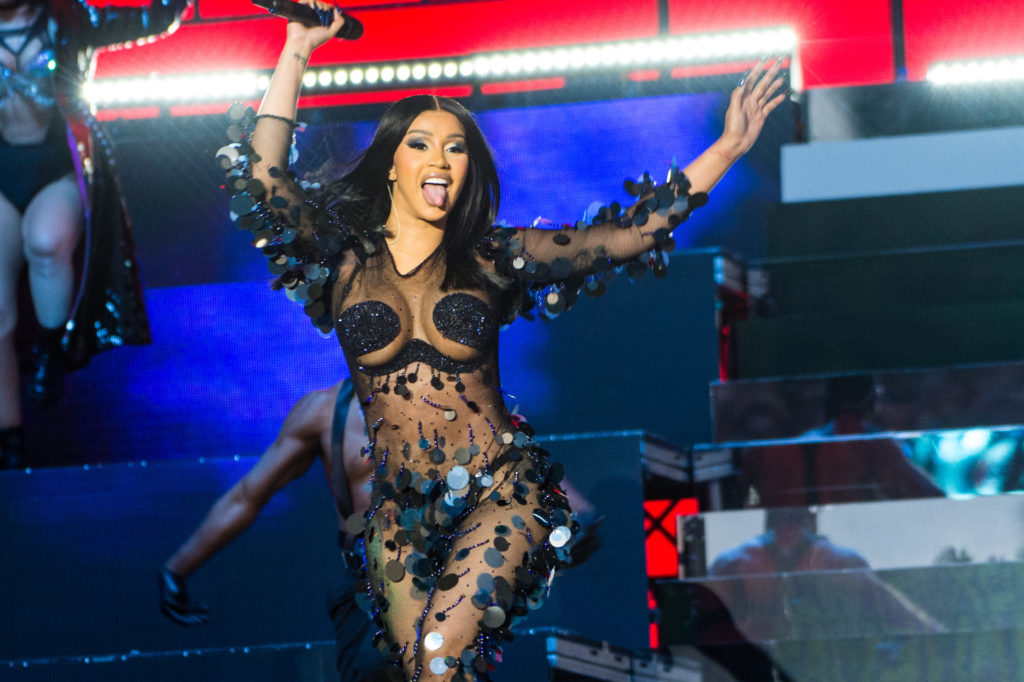 Why did Cardi B take her wig off in Norway?
Rap superstar Cardi B ripped off her wig mid-show during her slot at the Starvern Festival in Norway. She was left performing in just her wig-cap.
Cardi B always keeps it real for her fans and has been known to take off her wig mid performance and throw it into the crowd. This happened in 2019 at the Wireless festival – and fans loved it.
At the Norway festival she was wearing a full, black, mesh bodysuit with large sequins sewn all over the fabric.
***Warning, the video below contains strong language***
CELEBRITY: Yes, The Boys' actor Karen Fukuhara did voice a Taco Bell advert and it's totally badass
Fans get real about Cardi's 'no wig' moment
Cardi B always keeps her fans on their toes, whether through her incredible live performances, new song releases, or new meme-able quotes.
Some fans took to social media after the concert to praise her amazing live performance and the dramatic wig-reveal.
But some weren't quite sure why she decided to throw her wig into the crowd.
Cardi B becomes one of the most successful rappers of all time
In September 2019, Cardi B became the highest-certified female rapper of all time. She was also the first female rapper to get to the top of the Billboard 100 since Lauryn Hill in 1998.
Her hit song WAP, featuring Megan Thee Stallion, has more than one billion streams on Spotify, while hit song from her Invasion Of Privacy album, I Like It, also has more than one billion streams.
She has also just topped the Billboard Hot 100 again with her latest single, Up. It is her fifth number one on the Hot 100 and Cardi B is the first female rapper to score more than one solo number one in the Billboard charts.
Other female rappers such as Doja Cat, Nicki Minaj, Iggy Azalea and Lil Kim have all got to the coveted number one spot but never on a song as a solo artist.
Wait, how many wigs does Cardi B wear?
If you check out Cardi B's Instagram you can always find her in a new and impressive wig. From waist-length rainbow wigs to bright green locks, the WAP rapper isn't afraid of showing her personality.
However, the rapper previously shared with her followers that for a magazine photoshoot she once wore six wigs!
The wigs were sewn on to her head by her stylist Mia Jackson, aka Tokyo Stylez.
TV: What does 'mon coeur' mean on The Boys? Kimiko's nickname explained
We can't wait to see what wigs Cardi tries next!
Related Topics