August 30 marks Cameron Diaz's birthday, and in honor of her 50th, The Focus takes a look back at her romance with Benji Madden.
Cameron Diaz was once Hollywood's leading lady but, after her retirement from acting in March 2018, the former actress has been occupied with book releases and business ventures, including organic wine brand Avaline.
Her social media is mainly used as a marketing tool for her businesses, so her personal life has remained private. But she is happily married to Good Charlotte guitarist Benji Madden in their family of three. Let's unpack their eight-year love story.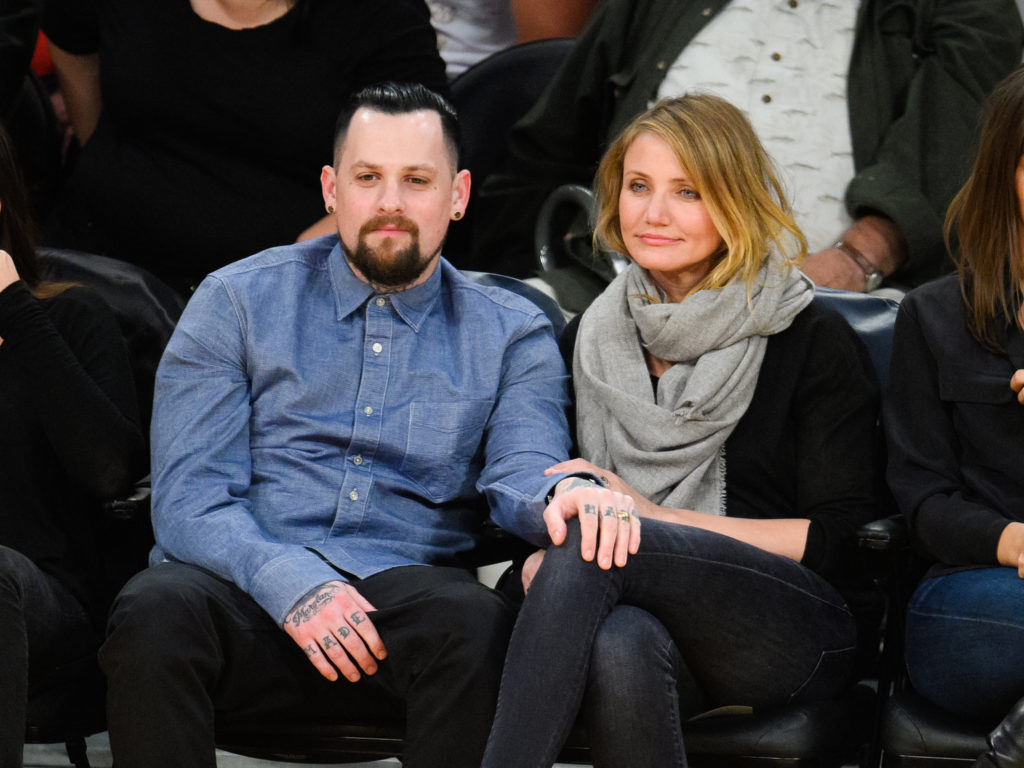 Cameron Diaz knew instantly Benji Madden would be her husband
Reflecting on the moment she met Madden on Anna Faris's podcast, Diaz explained why she fell for him, despite meeting his twin brother, Joel, first.
The Charlie's Angels actress was introduced to her now-husband through Joel and his wife, Nicole Richie.
"I met mine through my now sister-in-law and brother-in-law, I met them first and then they didn't set us up but we were in the same room because of them, and then we found each other."
"How come I didn't see him before?'" she recalled.
Katherine Power, Diaz's Avaline business partner who was also a podcast guest, added: "Which is funny, because you saw his twin brother."
Madden and his identical brother are founders of the pop-punk band Good Charlotte, but it was the guitarist that caught her eye.
"It wasn't the same. They're not the same, they're so different," Diaz explained. "Even though they are twins, they are very, very different, obviously."
Recounting the time she saw him walking towards her, she thought: "Huh, he's hot. I haven't seen him before."
However, it was his personality that sealed the deal. "But then when I saw him, like who he was, that's what made me really be like: 'Oh, you. You, you're special," Diaz continued. "'You're the guy, you're the hidden gem in my life.'".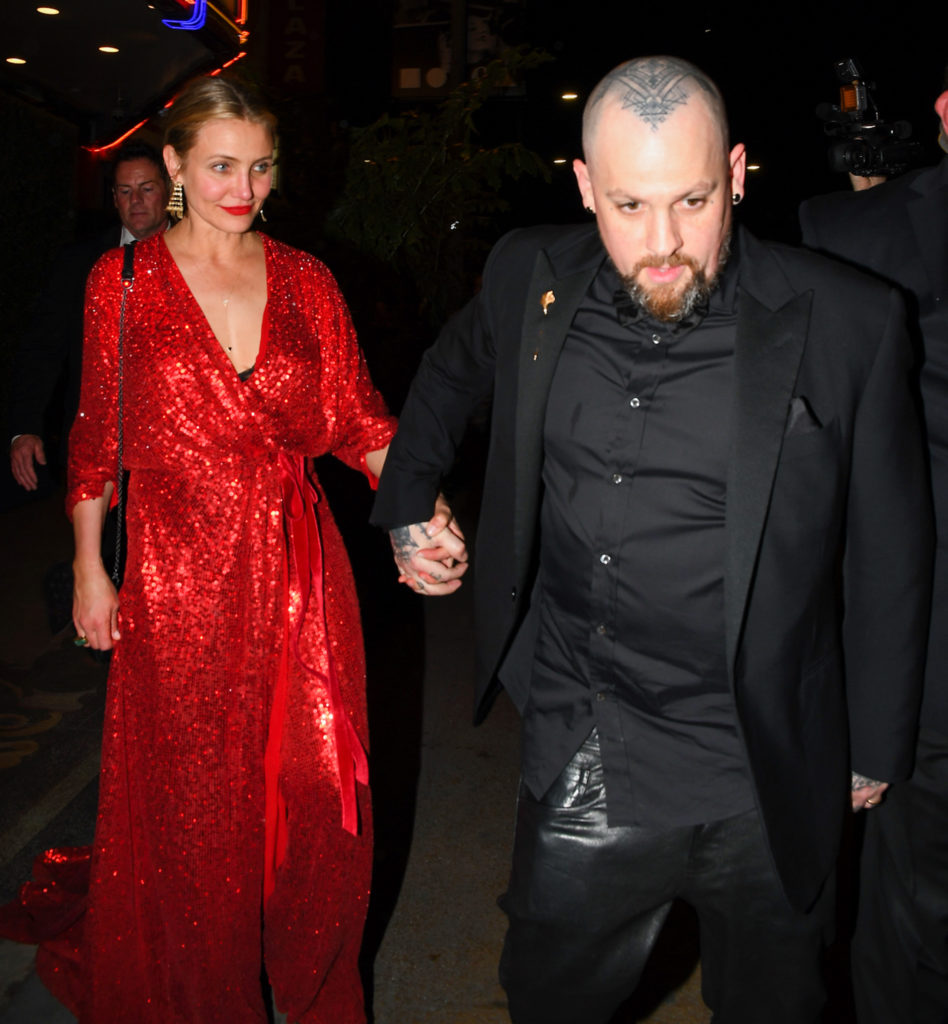 Cameron and Benji got engaged after seven months
May 2014
US Weekly reported that the couple was an item in May 2014. Diaz previously dated Justin Timberlake, Jared Leto and her There's Something About Mary co-star Matt Dillon
December 2014
After a seven-month whirlwind romance, the Good Charlotte guitarist popped the question. "Everyone thinks it's wild but are so happy for them," US Weekly reported. "Benji always tends to fall in love easily, but this time it's for real and he landed a great girl. They obviously both make each other incredibly happy and there's nothing better than that."
January 2014
The couple tied the knot at Diaz's Beverly Hills mansion in front of A-listers such as Reese Witherspoon, Drew Barrymore and Gwyneth Paltrow.
January 2020
Diaz and Madden announced the surprise arrival of their first child on January 3, 2020, a daughter named Raddix Madden. The parents have kept their promise of not "posting pictures or sharing any more details, other than the fact that she is really really cute" as their two-year-old still hasn't made her social media debut.
May 2020
The 43-year-old musician gushed about Raddix and his wife on her first Mother's Day, calling Diaz the "best mom, wife, and friend."
Related Topics