Who is actor and comedian Bobby Lee's wife, Khalyla Kuhn, who joins him on their podcast, TigerBelly? Fans are curious to know more the about actor and comedian's relationship, while elsewhere on the internet, he is trending due to allegations brought against him at a recent stand-up show.
Who is Bobby Lee's wife?
The comedian is said to be married to long-term girlfriend Khalyla Kuhn, although the couple have previously referred to themselves as boyfriend/girlfriend.
While Kuhn has become known for dating the comedian she also co-hosts on the Trash Tuesday podcast series with fellow hosts and friends Annie Lederman, Esther Povitsky.
Elsewhere, she also has a loyal following of almost 300,000 on Instagram as she shares snaps alongside friends and family as well as her boyfriend Bobby Lee.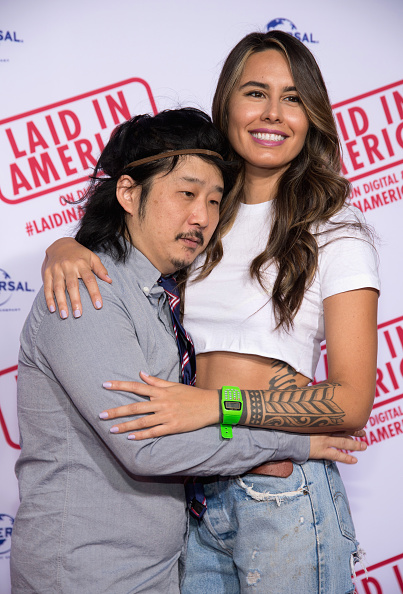 TRENDING: Was Simone Biles not allowed to score maximum?
Couple come together in TigerBelly podcast
Bobby Lee and Khalyla Kuhn are the best known for hosting their joint podcast series TigerBelly which first launched in 2015.
Six years later, the podcast has since gone on to release over 300 episodes and has featured many well-known faces such as Steve-O, David Spade and Tiffany Haddish.
Lee may also be familiar to some for his career on-screen having appeared in many popular movies and TV shows including Paul, Splitting Up Together and Love.
CULTURE: Craig David starts new archery role at the Olympics as the bow selector
Bobby Lee and Khalyla Kuhn's relationship explored
As Lee and Kuhn are known for their TigerBelly podcast some fans are curious to know more about their relationship. The couple first crossed paths online on dating app Tinder and now live together with their many dogs.
Over the years some sites have previously reported the couple are married. In 2018, Lee addressed the confusion over whether and Kuhn are married on an episode TigerBelly as he said she was his girlfriend.
On the podcast, he explained: "She's not my wife. She's my f****g girlfriend." Kuhn interjected: "Which makes me a non-skillful gold-digger. If I've been with you for five years and I don't have a ring on my finger, I am the worst gold-digger in history."
While appearing on Mornings On KFOG in 2017 the comedian also admitted he doesn't believe in marriage.
Related Topics