Katrina Bowden's living her best summer visiting crowded New York, a city she called 'home' for almost a decade. The trip included attending a special gig with her beau and musician Adam Taylor.
With the weather on her side, Katrina enjoyed a getaway in the Big Apple and reunited with some of her closest friends. All smiles during the trip, fans of the actress gushes on the couple.
Others were demanding her comeback in The Bold and The Beautiful series… Flo Fulton is missed!
Flo Fulton, interpreted by Katrina, is a supporting character in the popular series. Despite her character gaining fame and a soft spot with the viewers, the actress has not appeared in the series for a while, questioning the continuity of the beloved character.
There is on definitive answer for Flo, but avid fans are still hopeful!
Back home in New York City
Katrina Bowden is living her best life and her recent Instagram post just proves it. In the sunny New York weather with boyfriend Adam Taylor, the former Bold and Beautiful actress attached pictures and videos summarising her trip to the Big Apple.
In a message to her 192k followers, she wrote in her caption: "Back in NYC to see @adamiration play at the gorgeous Pier 17 rooftop. AND a reunion with @lisagoldbergpr and @running.wylder 💛 perfect first night back in the city I called home for 9 years 🗽feels so good to be back 🙂 📸"
The romantic getaway included reuniting with her old friends, as well as attending her beau's gig in Reggae Rise Up Maryland, where the musician performed with his band, Iration.
Fans loved it all, but when is the "B&B return"?
Though fans of the 33-year-old actress loved the New York scenery and her flourishing romance with her musician beau. However, only interest remained on her return to The Bold and Beautiful series.
One fan asked: "Are you coming back to B&B anytime soon?"
Another fan followed: "When are you coming back to Bold and the Beautiful?"
A fan penned: "Star of NY🤩🌟!"
The boyfriend's comment could not be missing, who commented: "Tour guide extraordinaire."
What happened to Flo Fulton?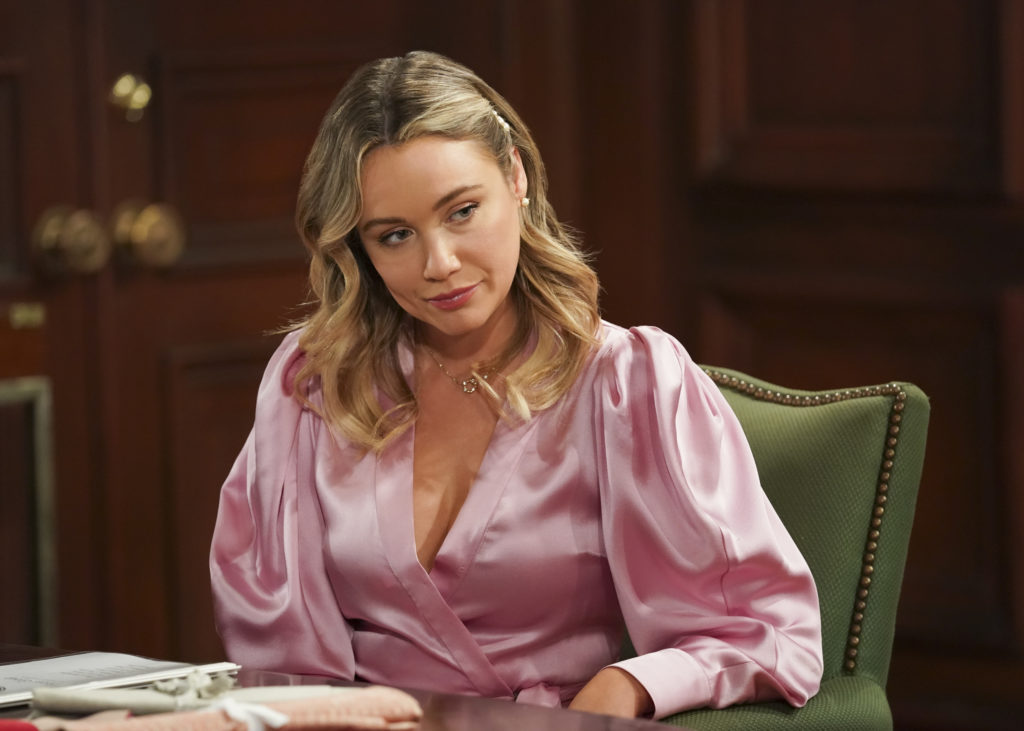 After her character in the series reunited with her high-school sweetheart, found the identity of her father, and new love with Wyatt, Flo Fulton became a fan favourite in the series. However, the actress' last appearance came in July 2021 and she still hasn't returned.
According to CheatSheet, even though she wanted to remain in the series, Katrina was committed to other projects that prevented her from filming her scenes. Producer, Brad Bell, promised viewers a return of Flo.
The viewers of the series were eager to know what would become of the relationship between Flo and her fiancé Wyatt (interpreted by Darin Brooks). Last month, Wyatt returned to the series and was featured in an episode.
Katrina, on the other hand, was nowhere to be seen – marking one year since her last appearance.
Related Topics