This week Barron Trump was seen to tower over his family members as they came together to mourn the passing of former President Donald Trump's first wife, Ivana.
As pictures of the family have circulated online, Donald Trump's 16-year-old son's height has become a point of discussion across social media.
While his height has sparked interest, some have since linked his tall stature to the sport of basketball, as users have suggested he should pick up the sport if he hasn't already.
How tall is Barron Trump?
While he is the youngest of Trump's four children, Barron certainly is the tallest.
According to the New York Post, the former president revealed Barron's height to be 6ft 7in during a visit to North Carolina last year.
Sharing his disbelief at his son's tall stature, he remarked: "Barron is 6-foot-7, can you believe it? And he's 15."
Last year, Twitter account Über Facts estimated Barron to be more than a foot taller than the average 15-year-old.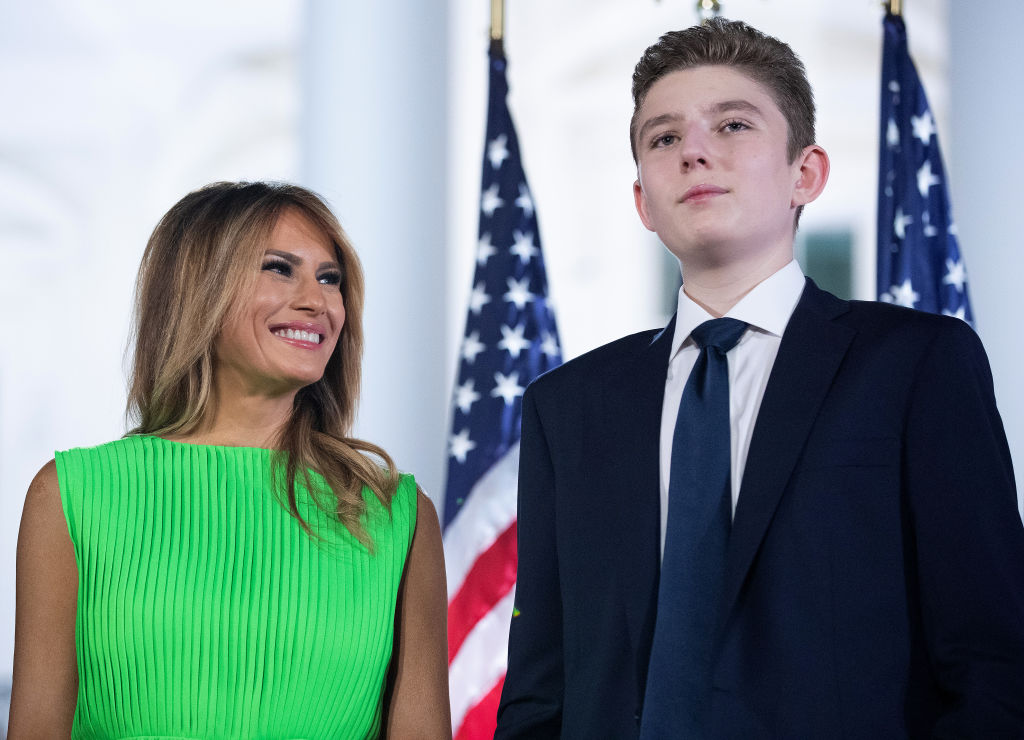 Twitter users think he should pick up basketball
Following Barron's feature alongside his family at the funeral of Ivana Trump this week, his height has since become a trending topic on Twitter as people have pointed out his basketball potential.
One user even set up a poll asking others to vote on Barron being a future number one NBA draft pick. Its majority was in favor of the young Trump pursuing the sport. 
This is not the first time social media users have linked his height to the sport, as over the years, people have shared their predictions that he will one day be a part of the NBA.
In 2020, satirical publication Under The Button also joked about his potential in the sport as they ran a report which claimed Penn Basketball had been "passively recruiting" Barron.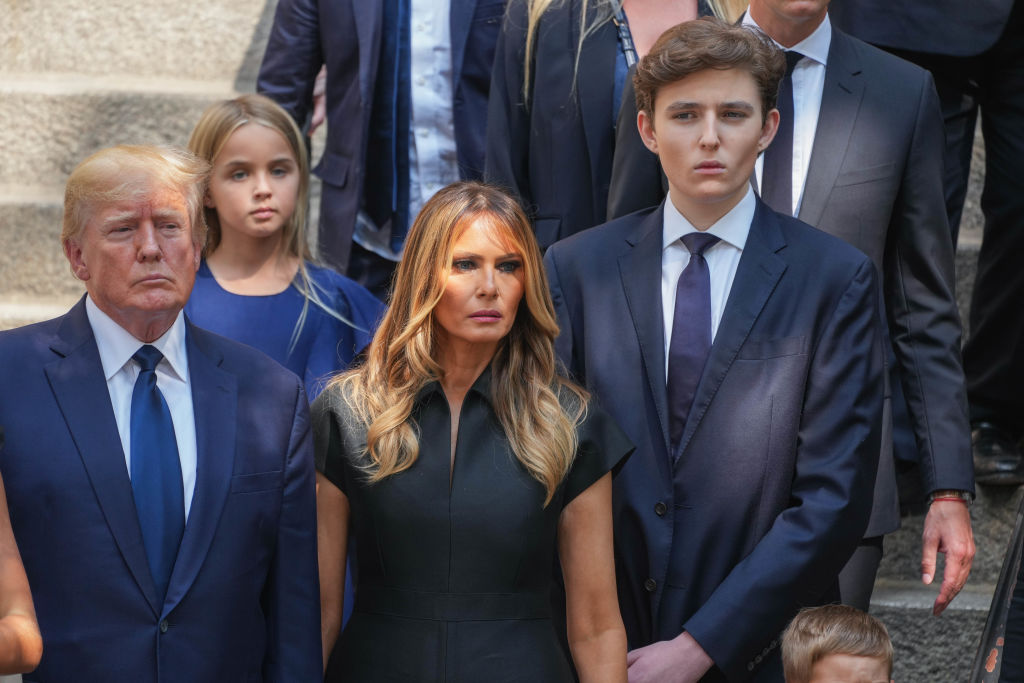 Barron is a sports fan, as per mom Melania
In 2018 while giving a speech at Liberty University, the then first lady Melania Trump admitted son Barron was "all into sports." However, it was not revealed whether basketball was one of the aforementioned sports. 
Despite it not being known if he shoots hoops, Barron does attend the Oxbridge Academy, with The Express reporting that basketball is one of 16 sports on offer to students.
However, it is known that Barron is a soccer fan, and, as per CBS Sports, he was previously a midfielder for D.C. United's youth team. Barron also shares his father's love of golf and has been spotted playing alongside his dad.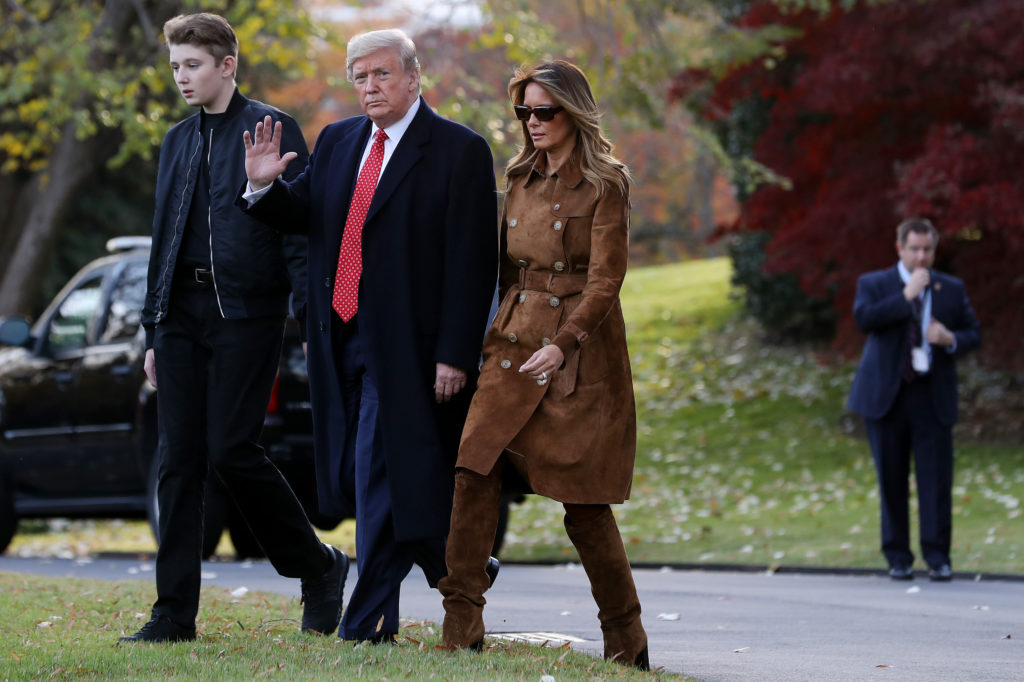 He's taller than the average NBA player
If the youngest Trump son does play ball, according to The Hoops Geek, Barron Trump could fit right with some of the current NBA roster of players.
As explained by the site in the 2021-2022 season, the average height of players is estimated to be 6ft 6in.
At 6ft 7in, Barron is slightly taller and is the same height as the Dallas Mavericks' Luka Doncic and Miami Heat's Jimmy Butler.
While many basketball players are known for their height, according to MARCA, there is not an official height requirement to play within the NBA.
Related Topics