An awkward interaction between Riley Gaines and former POTUS Donald Trump has catapulted the former college swimmer back into the limelight.
Gaines rose to prominence this year during the 200m freestyle final at the NCAA Women's Championships in February. This was as Gaines, a senior at Kentucky, tied with Penn's Lia Thomas, a transgender swimmer permitted to compete against cisgender females under NCAA rules.
Riley Gaines has gone on to be the face of Save Women's Sport. She appeared at the Conservative Political Action Conference (CPAC) on Saturday, August 6 in Dallas to discuss the matter.
With former swimmer Riley making headlines, you might be curious to know whether she's related to another famous swimmer, Rowdy Gaines. Let's take a look at whether the two are connected.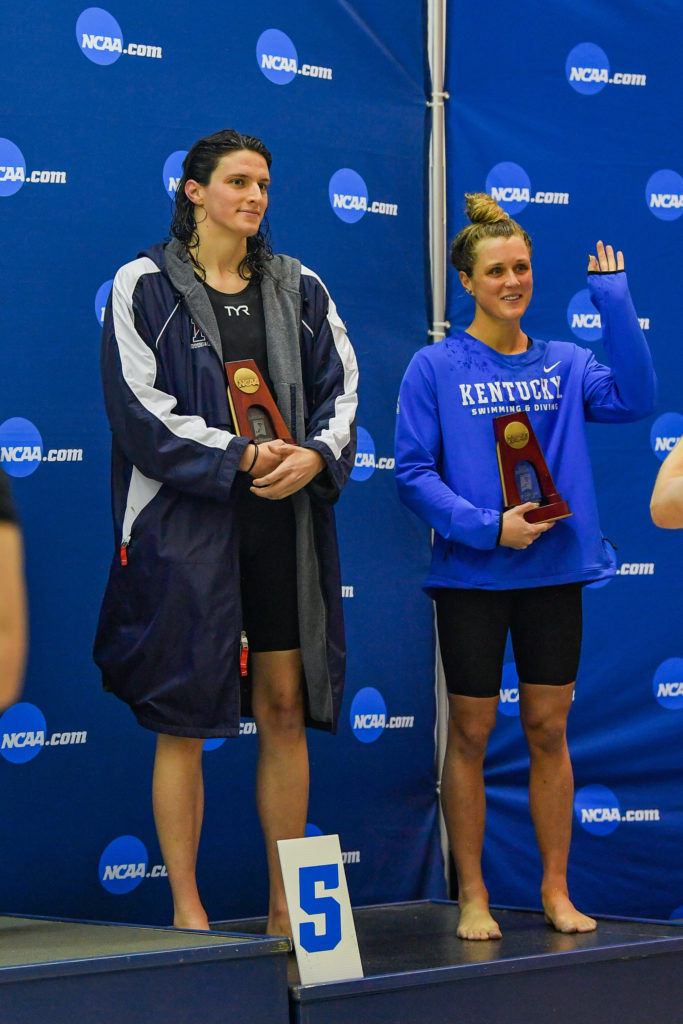 Are Riley Gaines and Rowdy Gaines related?
While there are two connections between Riley and Rowdy Gaines – their surname and their passion for swimming – it appears the connection ends there. There's no indication Riley and Rowdy are related.
The two have, however, playfully commented on this link. After Riley Gaines was named SEC female co-swimmer of the week, Rowdy retweeted Kentucky's tweet with the additional caption "Cuz," short for 'cousin.' He playfully added a winking emoji with two question marks:
The official Twitter account for Kentucky's Swim & Dive team has interacted with Rowdy Gaines a number of times over this connection. In February 2021, they tweeted to the three-time Olympic gold medalist: "We hope you figure out how you're related to Riley Gaines."
While Rowdy Gaines does have four daughters – Emily, Madison, Savanna and Isabelle – Riley Gaines is obviously not one of them. It is also thought the "cousin" remark was made in friendly jest considering the two are from different states and have an age gap of about 40 years.
TRENDING: Enormous sinkhole wide enough to swallow the White House appears on mining land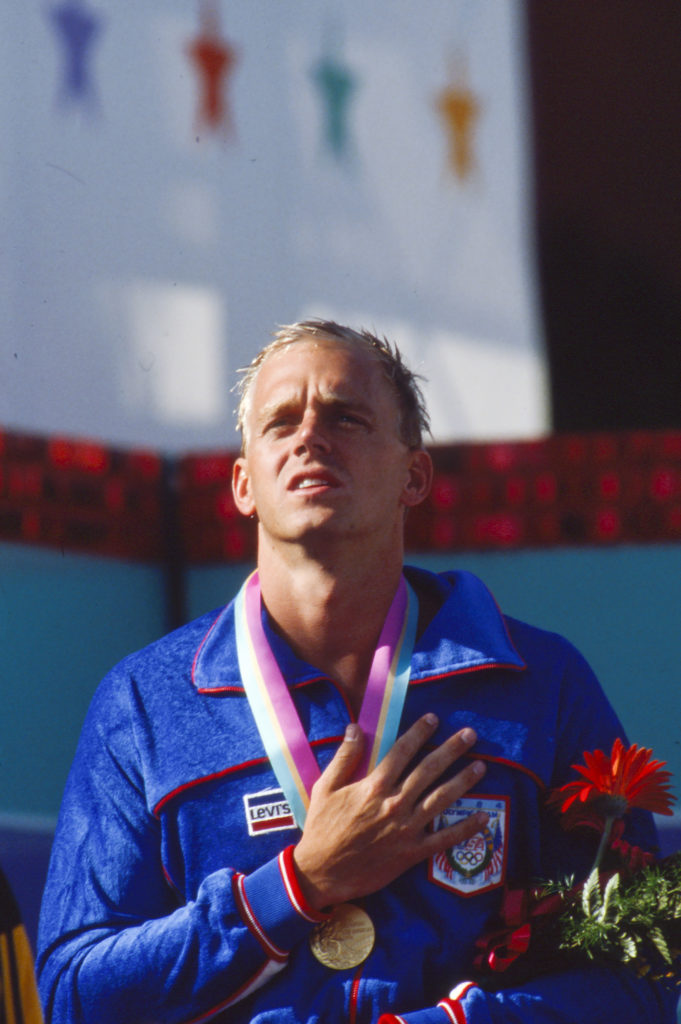 Getting to know Riley Gaines' parents
Riley Gaines comes from a sporty family – both her parents competed as athletes in college. Her father, Brad Gaines, was a footballer at Vanderbilt. During his time at Vanderbilt, he won four SEC championships.
On October 29, 1989, Vanderbilt was playing Old Miss. During the game, Mullins tackled Gaines from behind but was left paralysed by his own actions. Four of the vertebrae in Mullins' spine were shattered and he never walked again. Chucky Mullins died two years after the incident. The tragic story was documented in ESPN SEC Stories' It's Time: The Brad Gaines/Chucky Mullins Story.
Riley Gaines' mother, Telisha, played softball at Austin Peay. Together, she and Brad Gaines have four children: Riley, Taylor, Bradford and Neely
The awkward 'kiss' with Donald Trump brings Riley back into the spotlight
On Saturday, August 6, 2022, Riley Gaines appeared at the Conservative Political Action Conference to speak on women's sport.
Former US president Donald Trump introduced Riley Gaines to the stage and what followed was a seemingly awkward interaction between the pair.
You can view the clip below:
LIFESTYLE: Retired plane on cliff top is being transformed into luxury hotel with sea views
What's next for Riley Gaines?
Riley Gaines is reportedly enjoying "retired life" from swimming, although she continues to campaign for Save Women's Sport.
She is currently waiting to see whether she's accepted into dental school at the University of Kentucky.
"It is definitely weird having so much time. I have gone from having this set routine you couldn't stray from the past 15 years. Now there's no one telling me what to do and no set instructions," Gaines said in an interview with Your Sports Edge in April.
Related Topics