Are film producer Irwin Winkler and actor Henry Winkler related? Irwin Winkler, best known for producing Hollywood classics including Rocky and They Shoot Horses, Don't They?, is in the spotlight this week for all the wrong reasons.
Sylvester Stallone struck out at Rocky producer Irwin Winkler in a series of Instagram posts after finding out MGM was planning another Rocky spin-off, Drago.
According to Deadline, The Rocky writer and actor's angry Instagram posts accused Winkler, who originally produced Rocky and many of its sequels, of allegedly "picking clean the BONES of another wonderful character I created without even telling me."
And with Winkler in the spotlight, fans couldn't help but notice the name similarity with Henry Winkler. So are the Rocky producer and Fonzie actor related in any way?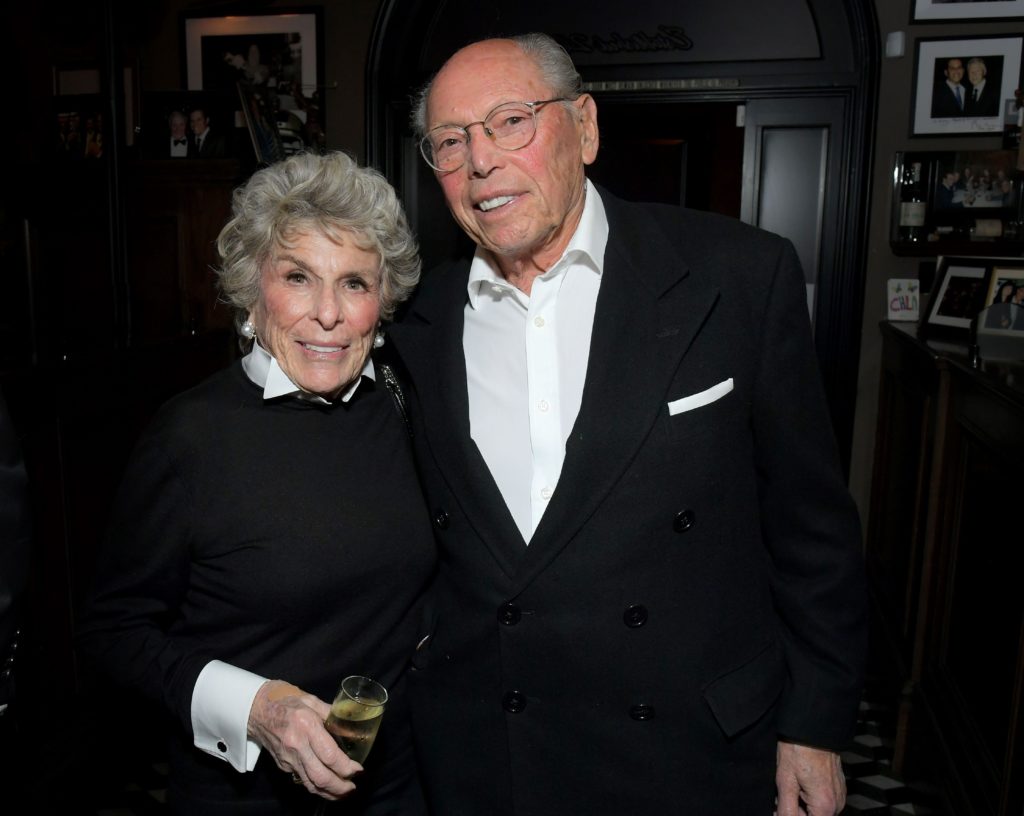 Who is Rocky producer Irwin Winkler?
One of the most recognizable names in Hollywood, Irwin Winkler, started out his career in the mail room of the "first great talent agency in the business", the William Morris Agency. Defunct since 2009, WMA was in its heyday in 1955, when Winkler joined shortly after graduating from New York University with a degree in American literature.
After a stint as an agent at WMA, where Winkler's first clients included comedians Sammy Shore and Jackie Vernon, he teamed up with producer Robert Chartoff to start their own agency. One of their first clients was Julie Christie who went on to win an Academy Award for Darling (1965), for which Winkler and Chartoff negotiated the distribution rights.
After branching off into film production, the duo hit their stride, producing Elvis musical Double Trouble, Lee Marvin classic Point Blank and 1969 classic They Shoot Horses, Don't They?, which went on to receive nine Oscar nominations. In 1976, Winkler and Chartoff won their first Oscar-producing best picture winner Rocky, which turned its star and writer, Sylvester Stallone, into an overnight success.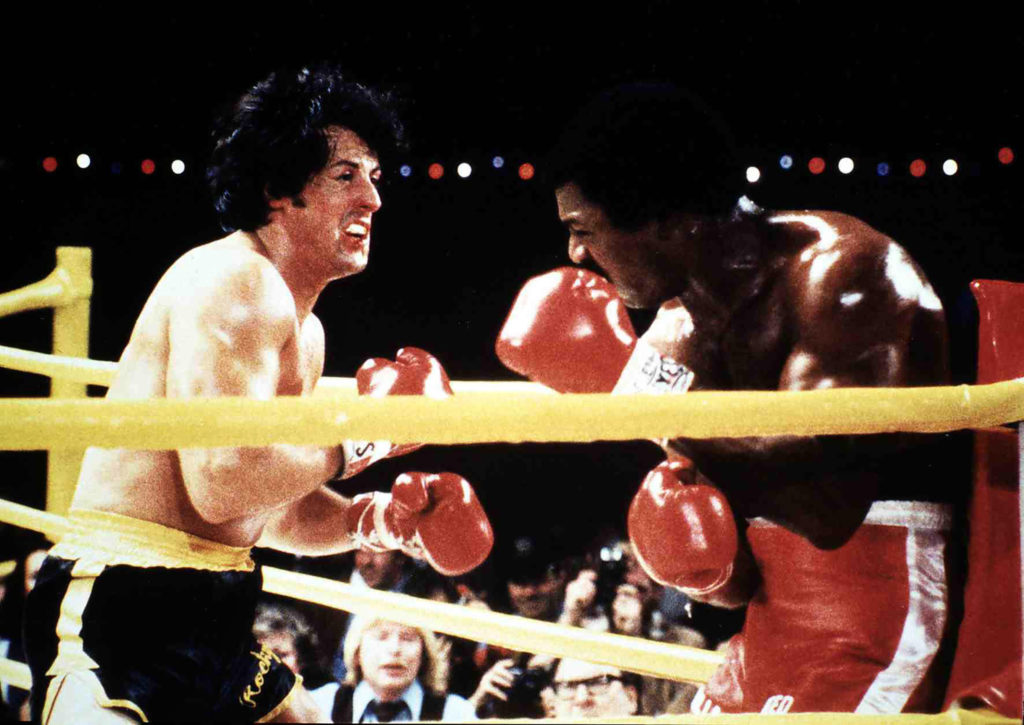 Winkler went on to produce a number of Rocky sequels – from 1979's Rocky II to 2006's Rocky Balboa, Creed (2015) and Creed II (2018) – and received a star on the Hollywood Walk of Fame in 2000.
Despite writing and starring in all five Rocky spin-offs, Sylvester Stallone doesn't own any of the rights to his creation, a "painful subject", the actor says, that "eats at my soul". In a series of recent Instagram posts, Stallone shared his anger with producer Irwin Winkler over the matter.
Are Irwin Winkler and actor Henry Winkler related?
No. The name similarity is just a coincidence.
Born in 1931 to Jewish parents Sol and Anna Winkler, Irwin is an only child. In 1958, he married Margo Winkler (née Melson), the daughter of two vaudeville performers, and together they have three sons, Charles, David and Adam, and one known grandchild, Maya Nelson Winkler.
Henry Winkler, on the other hand, is an actor and comedian who also claims producer and director credits, most notably for the Emmy-winning CBS Schoolbreak Special: All the Kids Do It (1994) starring Scott Baio.
Henry was the youngest of two children born into a family of German Jews. Noting the mounting hostilities against Jewish people, his father relocated the family and their wood-selling business to New York in 1939, where Henry was born almost six years later in 1945.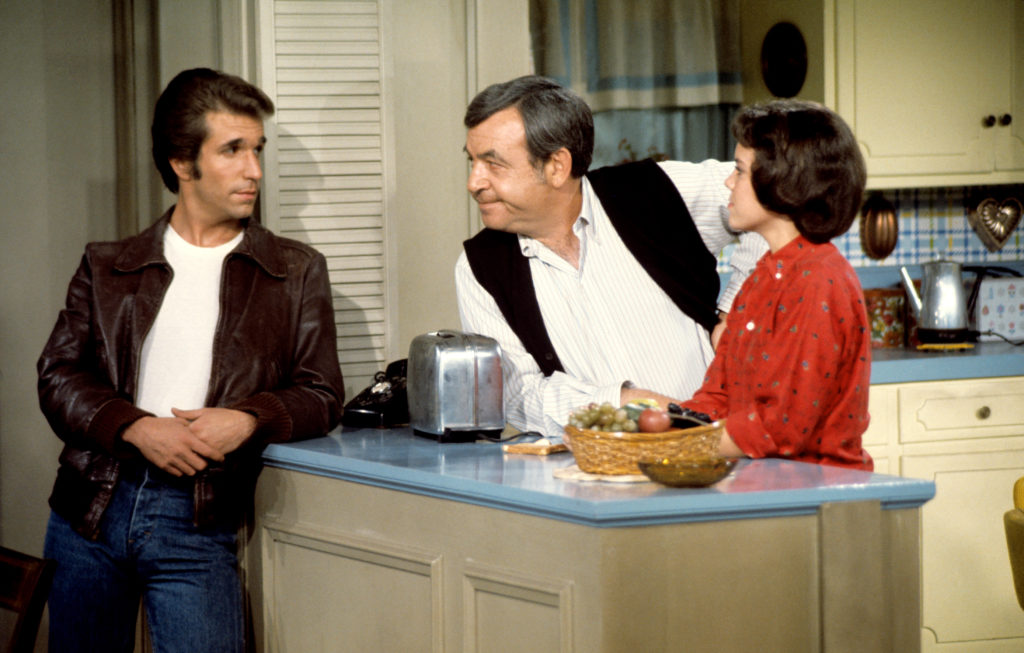 The actor and comedian has talked in the past about his struggles with school, which were eventually explained by a dyslexia diagnosis, and about his father's resistance to Henry's acting aspirations. In an interview with NPR, he admitted he "never had a plan B" if his acting career didn't work out.
Henry Winkler's best roles
Luckily, Henry Winkler didn't need a plan B.
You'll probably recognize him from some iconic roles like Arthur "Fonzie" Fonzarelli in Happy Days, Gene Cousineau in Bill Hader's beloved series, Barry, and the Bluth family's incompetent attorney, Barry Zuckerkorn, in Arrested Development.
Winkler is now filming for season four of Barry – a dark comedy about a depressed hitman looking for a way out.
Even though season three veered into distinctly more somber territory this summer, Winkler's Twitter shows the atmosphere is considerably lighter with his co-stars off-screen.
Sylvester Stallone hits out at Irwin Winkler in ongoing Rocky feud
Back from Henry Winkler to Irwin Winkler – the Rocky producer came under fire from the franchise star after Sylvester Stallone posted a series of angry Instagram rants asking for "at least a little WHAT's LEFT of my RIGHTS back".
Two weeks on from the now-deleted post, Stallone shared a gallery of photos edited to make Winkler (Irwin, not Henry) resemble a vampire, with photoshopped fangs dripping blood seemingly sucked from the neck of Stallone's character, Rocky Balboa.
Stallone's post appears motivated by anger and disappointment at the news of an upcoming Rocky spin-off, Drago, which would capitalize on the success of his creation.
Despite the franchise's overwhelming success, Stallone was paid approximately $75k for the screenplay and his acting fees, plus 10 net points which earned him at least $2.5 million for the first film, according to his calculation shared with Variety. He said he didn't pursue the topic at the time because "there was a certain code of business conduct, maybe not as much now, but back then, that you don't ruffle the feathers of the golden goose."
Related Topics