What is Anthony Mason's net worth in 2021? The CBS reporter and anchor is one of the topmost journalists and TV broadcasters in the US. Most recently, Mason has acted as co-host on CBS This Morning. But just how much is the anchor worth?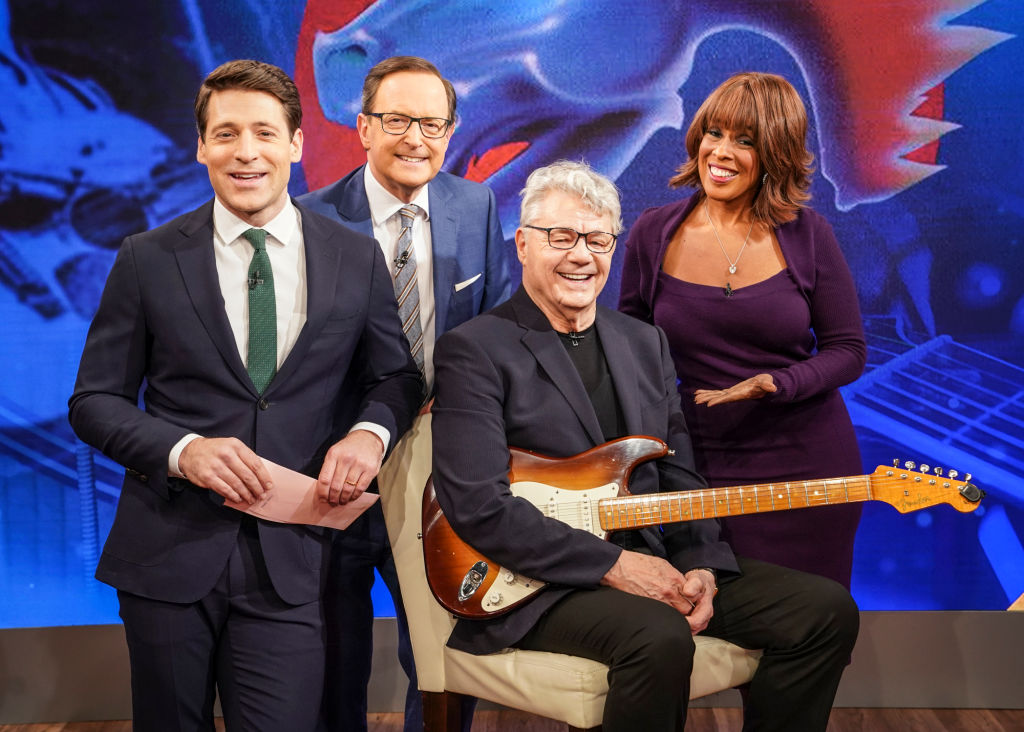 Who is Anthony Mason?
Anthony Mason was born on 23 June 1956 in New York.
The CBS reporter and anchor is one of the topmost journalists and TV broadcasters in the US.
He has interviewed presidents Barack Obama, George W Bush, Bill Clinton, George HW Bush, Jimmy Carter and Richard Nixon.
According to CBS, Mason is perhaps best known for his interviews with the most prominent musicians of our time, including Bruce Springsteen, Elton John, Aretha Franklin, Adele, Lady Gaga, Paul McCartney, Cher and Mick Jagger.
He has also profiled performers Jerry Seinfeld, Jeff Goldblum, Emily Blunt, Kate Winslet and Scarlett Johansson.
CELEBRITY: How many kids does country singer Jimmie Allen have?
Mason began his career at CBS News in 1986. One year later, he was assigned to the London Bureau until 1990.
In 1989, he was the first journalist to report on the exodus of East German refugees through Hungary as the Iron Curtain began to crack.
In August 1991, Mason reported on the coup attempt against Mikhail Gorbachev, the rise of Boris Yeltsin and the demise of the Soviet Union, coverage that won him an Emmy Award.
In addition to the Emmy Awards, his series on crime writers – he profiled more than 40 of them over a decade – won the Raven Award from the Mystery Writers of America.
Most recently, Mason has acted as a co-host on CBS This Morning.
He is also a frequent contributor to CBS Sunday Morning and his work appears across a variety of CBS News programmes and platforms.
Anthony Mason: salary and net worth
As a correspondent for CBS News, Anthony Mason is believed to earn an estimated annual salary ranging from $56,500 to $120,000.
According to the number of properties and cars under his name, the CBS co-anchor has an estimated net worth of about $2 million, according to Famous Intel.
Mason to leave CBS This Morning
It was announced on Wednesday, 11 August that CBS The Morning would undergo a few hosting changes.
MUSIC: What is DJ Akademiks' net worth in 2021?
According to the US Sun, one of those changes includes Mason moving to culture reporting while his role as co-host is taken by former NFL player Nate Burleson.
"He has shared his passion for the kind of storytelling we are looking to increase across the news division and he will take on a new role that is tailor-made for him," CBS News president Neeraj Khemlani said in a memo to staff about Mason.
Mason will now report on a regular basis across the show's morning programmes and develop ideas for digital platforms.
Related Topics