New York Yankees pitcher Nestor Cortes has announced he and girlfriend Alondra Esteras Russy are engaged.
Cortes revealed he and his longtime girlfriend are set to tie the knot on Instagram as he shared the sweet moment he popped the question.
Following their engagement news, some MLB fans are curious to know more about Nestor Cortes' fiancé Alondra Esteras Russy. Here's all we know…
Yankees' Nestor Cortes and girlfriend Alondra Esteras Russy are engaged
On Wednesday (July 20), 27-year-old pitcher for the New York Yankees, Cortes, announced he and his longtime girlfriend Alondra Esteras Russy were engaged. 
Taking to Instagram, Cortes revealed that following his play in the 2022 All-Star Game, he popped the question to his girlfriend. 
While sharing snaps of the moment he got down on one knee, he wrote: "All Star week made 2 of my dreams come true. Pitch in a all star game. And propose to my bestfriend. With my parents along my side. I had to make us official."
Alondra shared a follow-up to her now fiancé's post as she gushed: "And… Of course, I said YES!"
All we know about Alondra Esteras Russy
While Cortes is known to baseball fans for playing as part of the New York Yankees, his fianceé is seen to keep away from the spotlight. 
However, Alondra is active on Instagram, where she currently has a following of just over 4,600. She is also on TikTok, where she has 357 followers and over 2,040 likes. 
As explained in her Instagram and TikTok bio, Alondra is Puerto Rican and hails from the city of Caguas.
She is also 25 years old and is set to celebrate her latest birthday next month in August. In honor of her birthday last year, Cortes dedicated a post on Instagram to her as he gushed about how she is "an awesome person with a big heart."
How long have they been together?
Nestor and his fianceé Alondra have been together since 2015 and are set to celebrate their seventh anniversary in November. 
In honor of their sixth anniversary last year, in a post to his 143,000 followers on Instagram, he thanked Alondra for her support as he looked forward to "many more" years by her side. 
While it is not known exactly how the two first met, in a TikTok in June, Alondra hinted they crossed paths while she was living in Florida.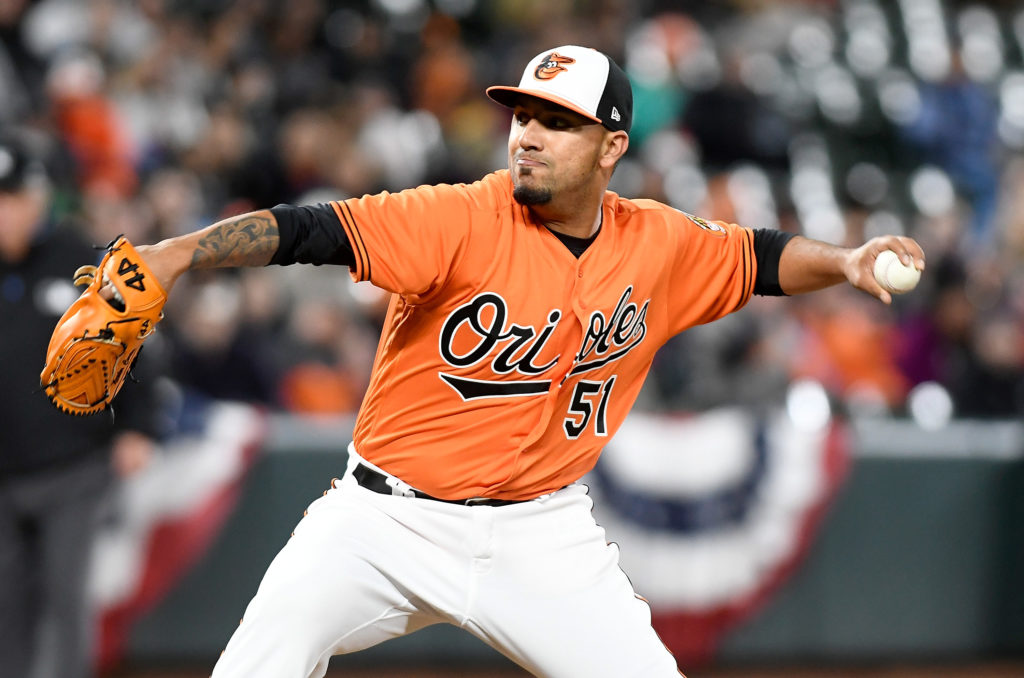 Alondra has supported him throughout his baseball career
The MLB player was first drafted in 2013 by the New York Yankees in the 36th round. He went on to play within the minor leagues and had his major league debut as part of the Baltimore Orioles in 2018.
He is currently a pitcher for the Yankees. He initially signed with the team in December 2020 as part of their minor league but soon went on to join their major league team.
Throughout his career, Alondra has shown her support for Cortes as she often shares snaps from the sidelines watching him play:
Related Topics