Allyson Felix won bronze today in the 400m at Tokyo 2020, her record-equalling tenth Olympic medal for Team USA track and field and her first as a mother. People are curious to know more about Allyson Felix, husband, family and more.
Who is Allyson Felix's husband, Kenneth?
Allyson Felix is married to Kenneth Ferguson, who shares Felix's passion for running as he is a former sprinter and hurdler.
Felix gushed about her other half while talking to People last year as she opened up about how she and Ferguson keep their romance alive amid their busy schedules.
She explained: "I think it's just important to really try to schedule time for ourselves. For me, it has been hard because a lot of that is asking for help sometimes but it's just – we have a great support system and it's amazing."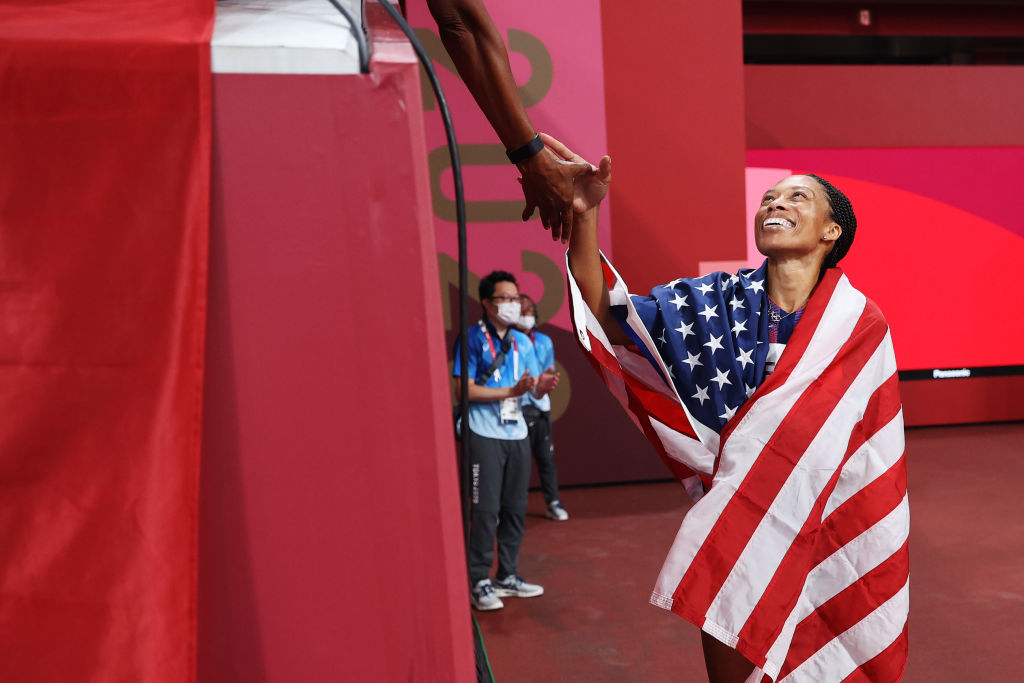 TRENDING: "For those who chose the sea": History and Juneteenth meaning explored
Felix wins first Olympic medal as a mother
Today (6 August 2021) Allyson Felix won bronze in the 400m, her tenth medal – a joint record for Team USA after matching Carl Lewis as the most decorated American athlete in track and field.
She also has 18 world championship medals, including 13 golds.
Tokyo is her fifth Olympic games, and her first as a mother.
Felix welcomed daughter Camryn Grace with husband Kenneth in 2018. She has since spoken of how her daughter has motivated her athletic career.
Talking to USA Today, Felix said: "My daughter has totally been that driving force. I've always been this competitive person. I've always had a drive and a desire to win.
"But I think now, being a mom, it's really about teaching her how to overcome adversity and showing her what hard work looks like."
NBA: Twitter compares Devin Booker to NBA legend after incredible Game 1 performance
Allyson Felix's age and net worth explored
Allyson Felix is 35 years old and was born on 18 November 1985. She started her Olympic career aged 18 when she won silver at Athens in 2004.
Felix has gone on to win a total of ten Olympic medals now after her bronze in Tokyo.
Amid Felix's success, some are curious to know her net worth. Looking back on her career it's no surprise some sites have estimated her to have a net worth of up to $8.5 million.
Related Topics