Alex Caruso has an interesting few months ahead of him as he enters free agency. Russell Westbrook's arrival in LA could signal the end of Caruso's time in the purple and gold, however, that remains to be seen. In the meantime, he has been keeping himself occupied with a new girlfriend. Meet Alex Caruso's new gf, Mia Amabile.
Caruso's LA future up in the air
Alex Caruso has become an almost cult-like figure among the Laker faithful.
After originally joining the Lakers for the 2017 NBA Summer League, the 27-year-old established himself as the ultimate teammate.
No more was that on show than in the NBA Bubble, when Caruso's 3-and-D off the Lakers bench helped the team capture the NBA championship.
However, the 6ft 4in guard is entering free agency this offseason and will reportedly have multiple options as an unrestricted free agent.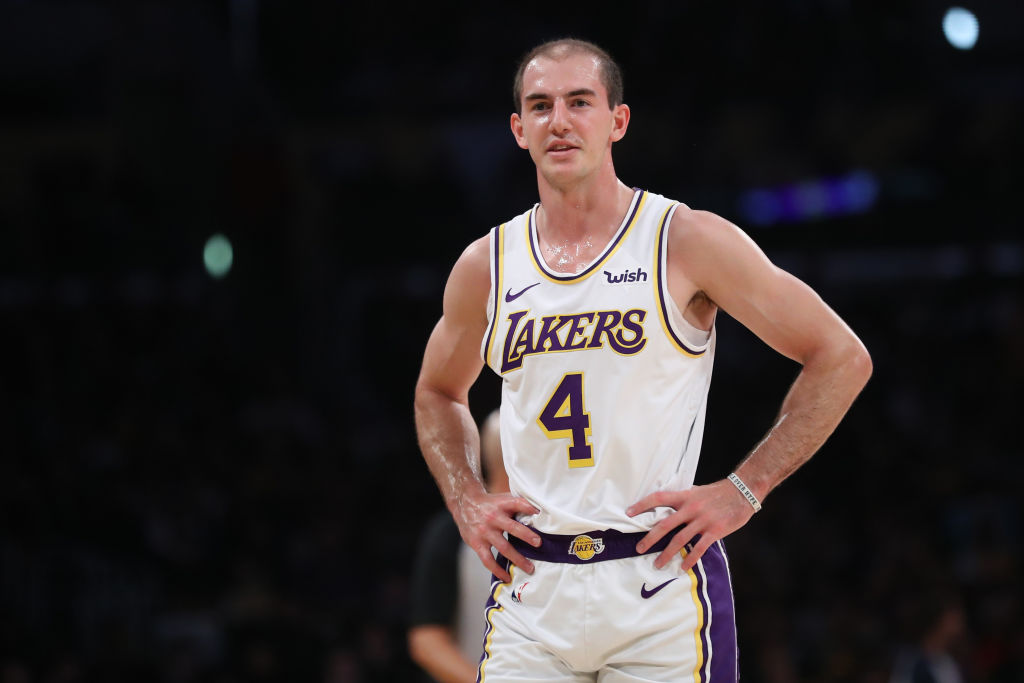 Who is Alex Caruso's new gf, Mia Amabile?
The Lakers star has been pretty busy away from basketball recently.
The former Texas A&M player is reportedly dating Instagram model Mia Amabile.
Mia has 262k followers on Instagram and can be found @miaamabile.
Amabile is a seriously popular Instagram model right now, and her posts haven't gone unnoticed by Alex Caruso.
He's been liking a few of her posts recently, including this one below of Mia on a beach.
Alex posted the 'hot face' emoji, probably because the picture had him just a little bit flustered.
After much speculation, the two appeared to confirm their relationship by uploading a picture together.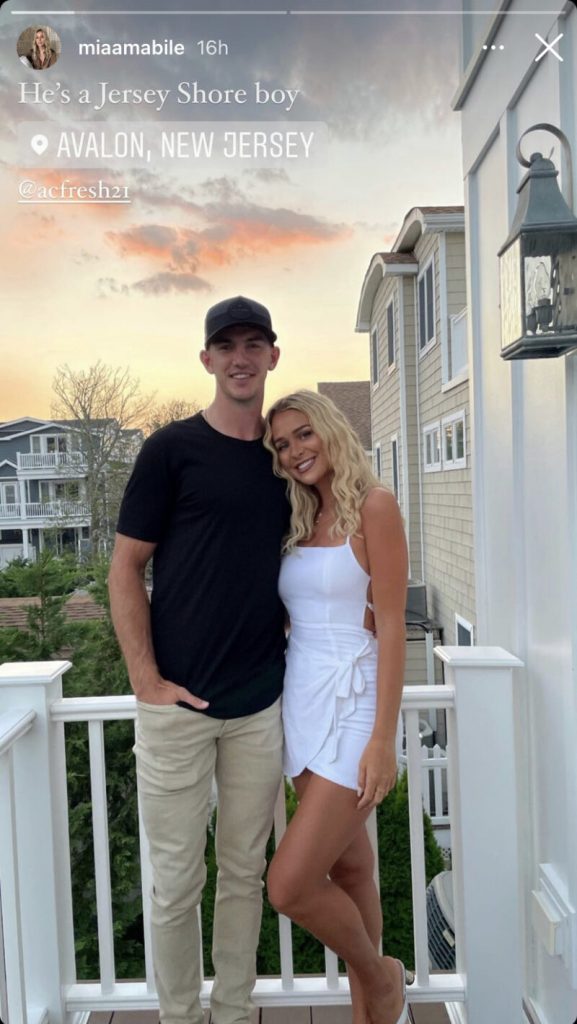 Picture of Caruso and Amabile together sparks rumours about his future
The arrival of Russell Westbrook definitely seems to have put a dent in Caruso's chances of resigning with the Lakers.
The Indiana Pacers, Atlanta Hawks and Cleveland Cavaliers are all apparently interested in acquiring Caruso's services. However, if Mia's caption is anything to go by, he could be heading to the East coast.
Amabile captioned the photo of her and Alex together with: "He's a Jersey Shore boy."
The model is also said to spend a lot of time in New York, so could Caruso be heading to the Big Apple?
The Nets are unlikely, but there could be something in the Knicks as as a potential landing spot for Caruso.
Derrick Rose could make a move back to Chicago, opening up a backcourt spot for Caruso in NY.
Only time will tell.
Related Topics