English lingerie model and TV personality Abigail 'Abbey' Clancy once famously wore an England football shirt – or at least part of one – made of nothing but body paint.
Painted by Joanne Gair and others and shot by Yu Tsai, Clancy's body paint photo series appeared in a 2010 edition of Sports Illustrated Swimsuit. 
The shoot foregrounded her connection to husband Peter Crouch, who at the time was a striker for top London side Tottenham Hotspur and, of course, England.
Abbey has appeared in numerous magazines and shoots since and in 2015 became host of reality TV show Britain's Next Top Model.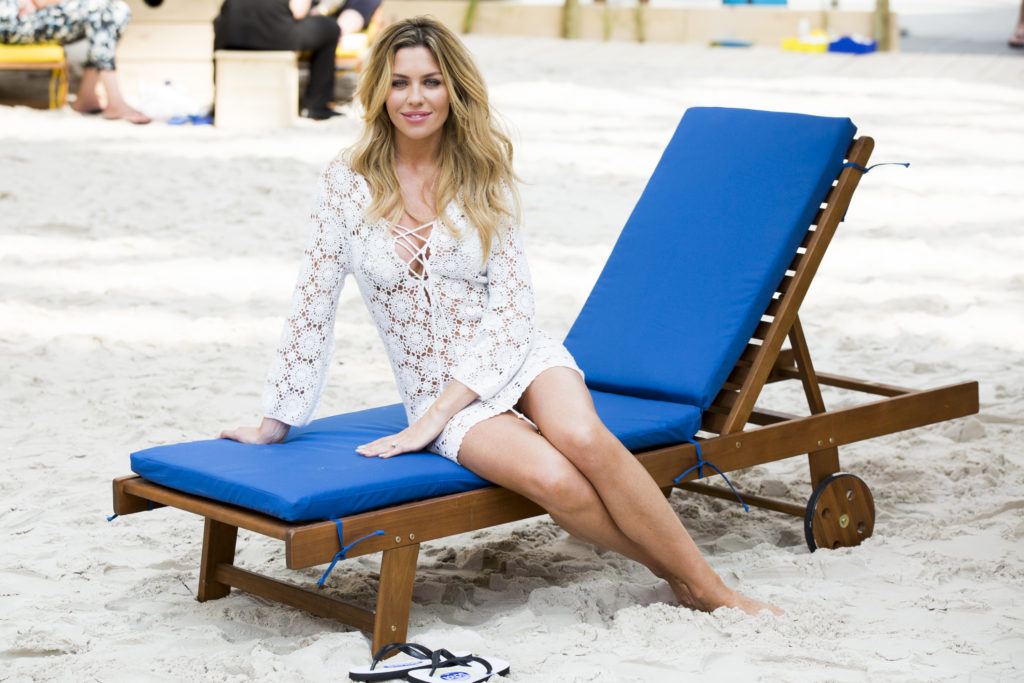 Abigail 'Abbey' Clancy's Sports Illustrated Swimsuit body paint photoshoot revisited
During the lead up to the 2022 FIFA World Cup, which this year takes place in the Qatari winter, football fans have been rediscovering the work of Abbey Clancy.
Clancy's brother Sean is a footballer. He played for non-league Telford United. Abigail started dating footballer Peter Crouch in 2006, at which time he played for Premier League side Liverpool.
They became engaged in July 2009 – the year Crouch transferred from Portsmouth to Tottenham. Their daughter, Sophia Ruby, arrived on 14 March 2011. They married three months later.
During their engagement, Clancy shot her SI Swimsuit body paint photo series. She gave birth to her and Peter Crouch's second daughter, Liberty Rose, on 1 June 2015 and their first son, Johnny, on 3 January 2018. They now have two sons, the second being born on 3 June 2019, and two daughters.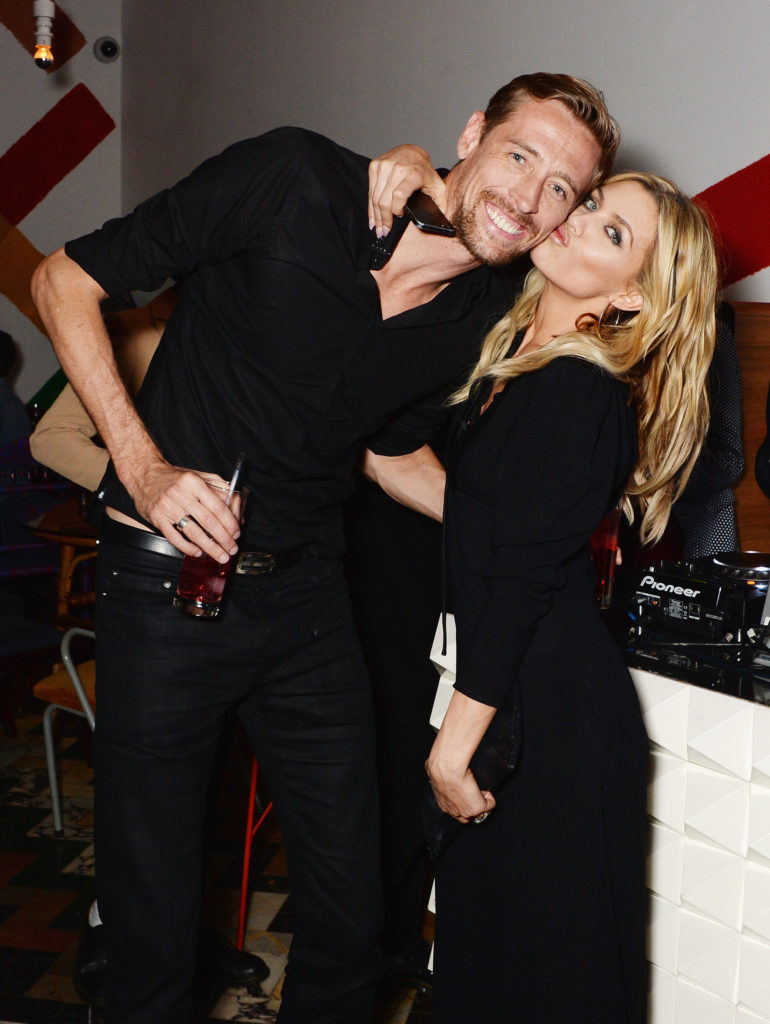 Where can you see the body paint photos?
Abigail Clancy's body paint photo series is still available to view on the Sports Illustrated Swimsuit website. 
The photos have been online since at least February 2018. View them here.
When they first came out, Sports Illustrated released a behind-the-scenes video via YouTube. Be aware, it's age-restricted. In it, Clancy talks about her experiences of undergoing the necessary transformation for the photos, and you can watch the artists painting Abigail's body.
"See, it's not as glamorous as it looks," she says. "I'm getting shaved! I've been stripped and sprayed in places you wouldn't imagine, but I am having fun, yeah."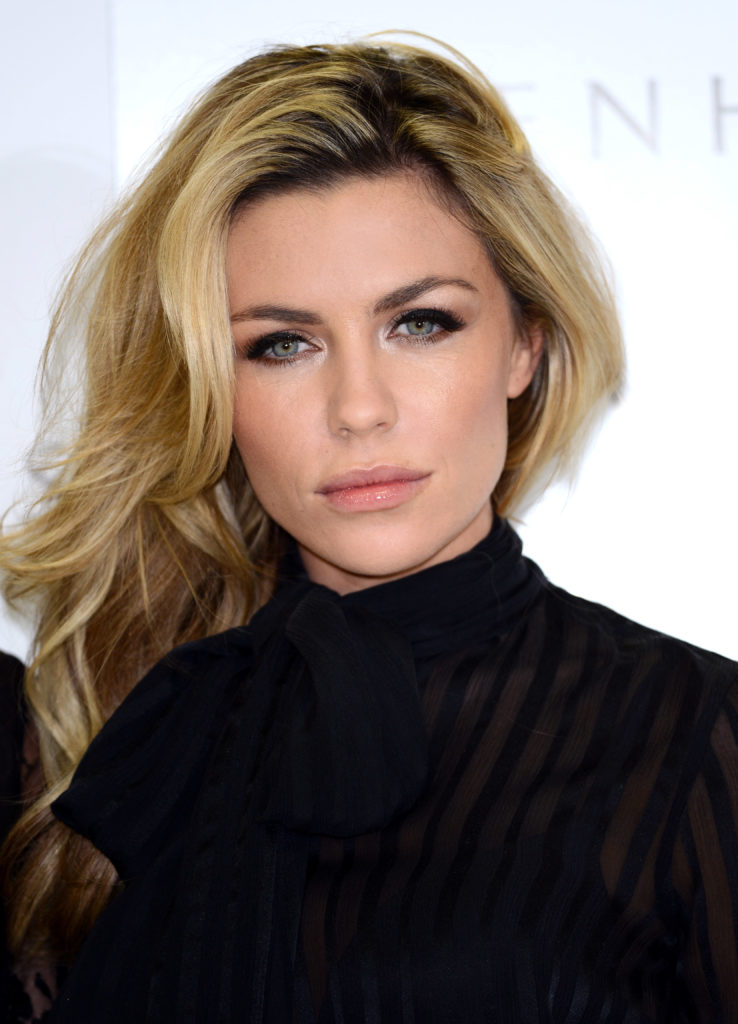 'It definitely looks like clothes'
"Oh it definitely looks like clothes," Abbey says towards the end of the video.
"Even though I'm completely naked, lying sprawled around in a room full of strangers, it's so weird. They fit you that perfect."
Multiple artists painted Clancy for her photoshoot but it is Joanne Gair that Sports Illustrated credits on its website.
Gair, nicknamed Kiwi Jo, is a New Zealand-born and raised make-up artist and body painter. Her body paintings featured prominently in Sports Illustrated's Swimsuit Issue from 1999 to 2017.
Who was the photographer who captured Abigail Clancy's body paint photos?
Yu Tsai is an American photographer who hails from Taiwan. 
He also works in television and has appeared as a creative consultant and judge on America's Next Top Model, plus German and pan-Asian versions of the show.
He has photographed numerous high-profile celebrities, including Ewan McGregor, Lindsay Lohan, Sienna Miller, Ryan Gosling and Janet Jackson. 
Clancy published her first book, Remember My Name, in March 2016. Three years later, she cameoed as an angel in the music video for The Darkness track In Another Life.
Related Topics