This week is shaping up to be a busy week for Stranger Things' Joseph Quinn as he made his talk show debut on Jimmy Fallon's The Tonight Show and also took to the cover of 1883 magazine.
Quinn's portrayal of Eddie Munson is still clearly in the hearts of Stranger Things fans almost a month following the end of season 4.
While the actor has received a torrent of fan love since his season 4 feature, following the release of his 1883, the magazine's site reportedly experienced technical difficulties.
Joseph Quinn takes to 1883 cover
On Monday (25 July), Stranger Things actor Joseph Quinn graced the cover of 1883's digital magazine.
The British actor portrayed the leader of the Dungeons & Dragons club Hellfire in the latest season of the Netflix series, with his character seen to have since captured the hearts of fans of the show.
Following the release of the fourth season in May, the 28-year-old actor has since amassed a large fan following with over 7.6 million followers on Instagram.
In Quinn's interview with 1883 Magazine, the Eddie actor reflected on his life following his feature in the hit Netflix series. Accompanying his interview, the actor also posed in a monochromatic-themed photoshoot:
1883 magazine site 'breaks' following Joseph Quinn's feature
The actor's 1883 interview dropped on Monday however, as fans flocked to the 1883 magazine site, it reportedly experienced technical difficulties.
Soon after the interview's release, some fans began reporting on Twitter that they had experienced trouble accessing the site as they shared screenshots of a 'service unavailable' message.
1883 went on to address the technical difficulties as it joked about how the site had 'broken' as it praised Quinn's fans. The Magazine's Twitter wrote: "When your site breaks for two hours because the fans are just THAT incredible."
Reacting to the site experiencing problems, one fan joked Quinn had broken the internet, referencing Kim Kardashian's iconic 2014 Paper Magazine feature.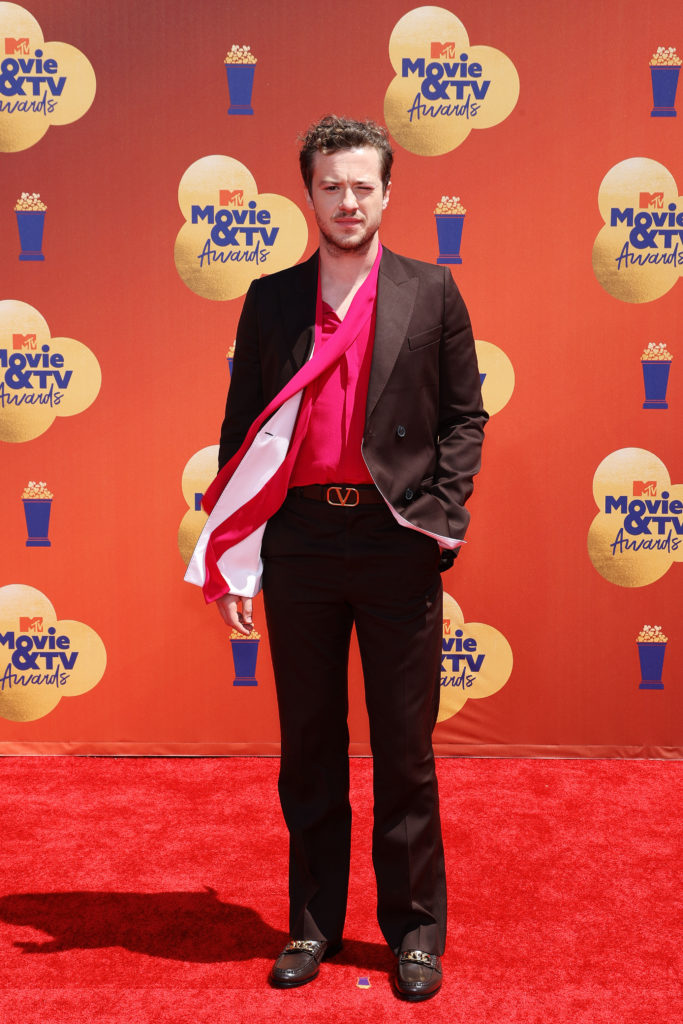 The 1883 interview is available to read online
Joseph Quinn's full 1883 interview is available online via the magazine's website here.
The actor's feature is available in PDF format alongside his digital cover, meaning fans can either choose to download it or read it online.
As well as reflecting on his life post Stranger Things, the actor admitted his role as Eddie is his proudest performance so far.
Looking back on his role, he gushed: "I think I'm the proudest of Eddie, really." Quinn continued: "I'm very proud to be a part of Stranger Things. I'm relieved that Eddie hasn't been laughed out of town. But I guess I'm proud of Eddie."
Related Topics